The Breakaway
A New Women's Team With Big Dreams
What do you get when you take 13 elite women riders from 10 nations and give them all the perks of a top-tier men's cycling team? You get Trek-Segafredo Women, the newest addition to the professional women's cycling and racing circuit — and, astonishingly, the first pro women's cycling team owned by a major brand. Splunk is proud to sponsor the women's and men's teams, and our excitement grew after we checked in with Trek's sponsorship manager about the season ahead, and the importance of this women's team.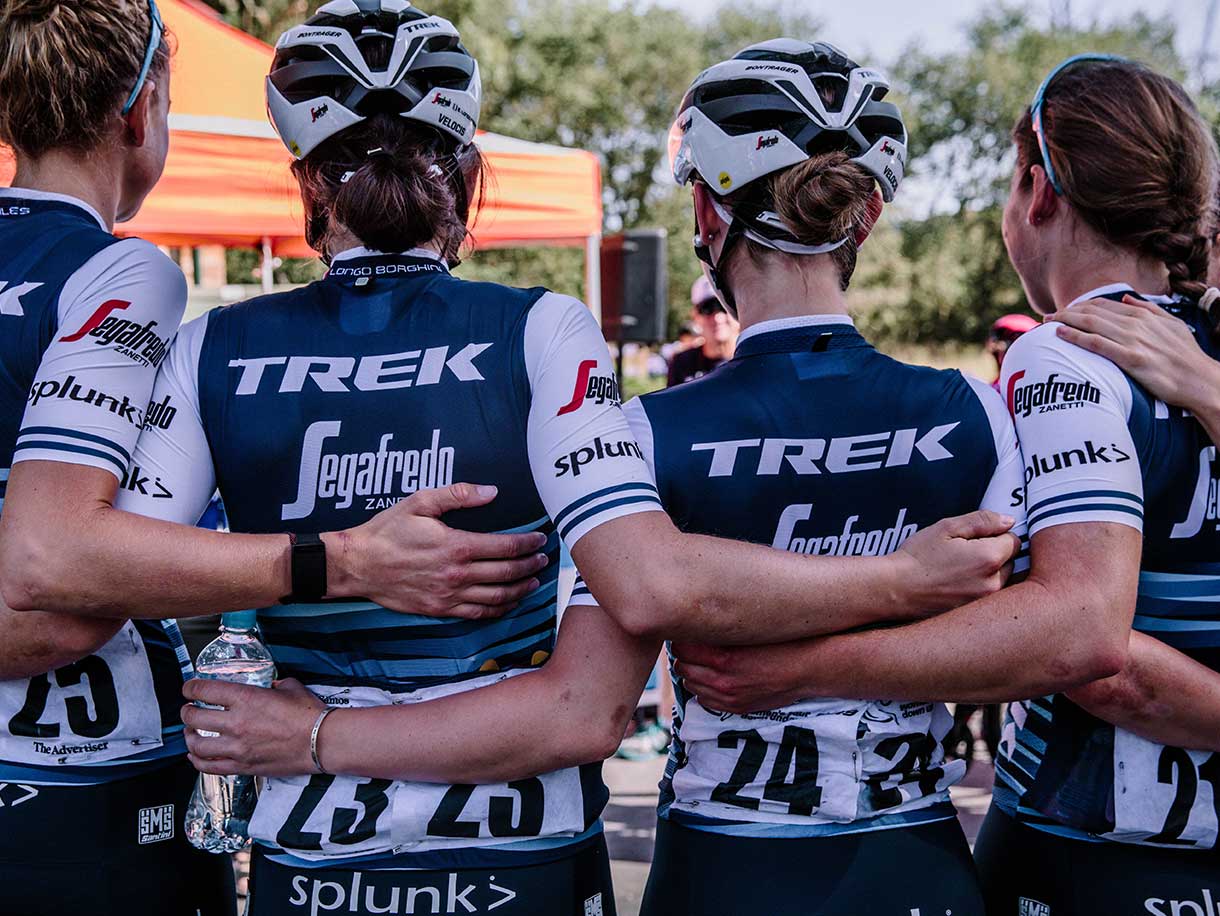 "With the creation of a new UCI Women's World Tour team for 2019, Trek wants to be a champion of change for women's cycling," says Luca Guercilena, the team's general manager. "The team is backed by a new standard of support so the riders can focus on their training, racing and recovery, and be the best they can be."
That support, he says, includes making Trek's full range of road and time-trial bikes available for the riders to choose from, dedicated support staff, and team logistics that are on par with the support that the well-established Trek-Segafredo men's team receives.
"Our team is a professional racing program in all aspects," Savona says. "As such, every rider receives a salary that allows them to focus on their career."
The team is poised for a great season. Especially given the two powerhouse former cyclists leading the women's team. Ina-Yoko Teutenberg, a two-time Olympian cyclist, and Giorgia Bronzini, whose prolific professional cycling career included 80-plus victories on the road and track, serve as both directors and role models.
It's important that Trek is giving this new women's team the same top-flight support as the men's squad, Bronzini says. "It doesn't happen often in women's cycling," she said. "So I hope that we're the pioneers."
Dutch cyclist Ellen van Dijk, who won the Tour of Flanders in 2014, also praised Trek's top-tier approach to the women's team.
It's great that Trek has stepped up in that way," she says. "Women's racing is getting more popular, and more women are riding, so it's a growing market.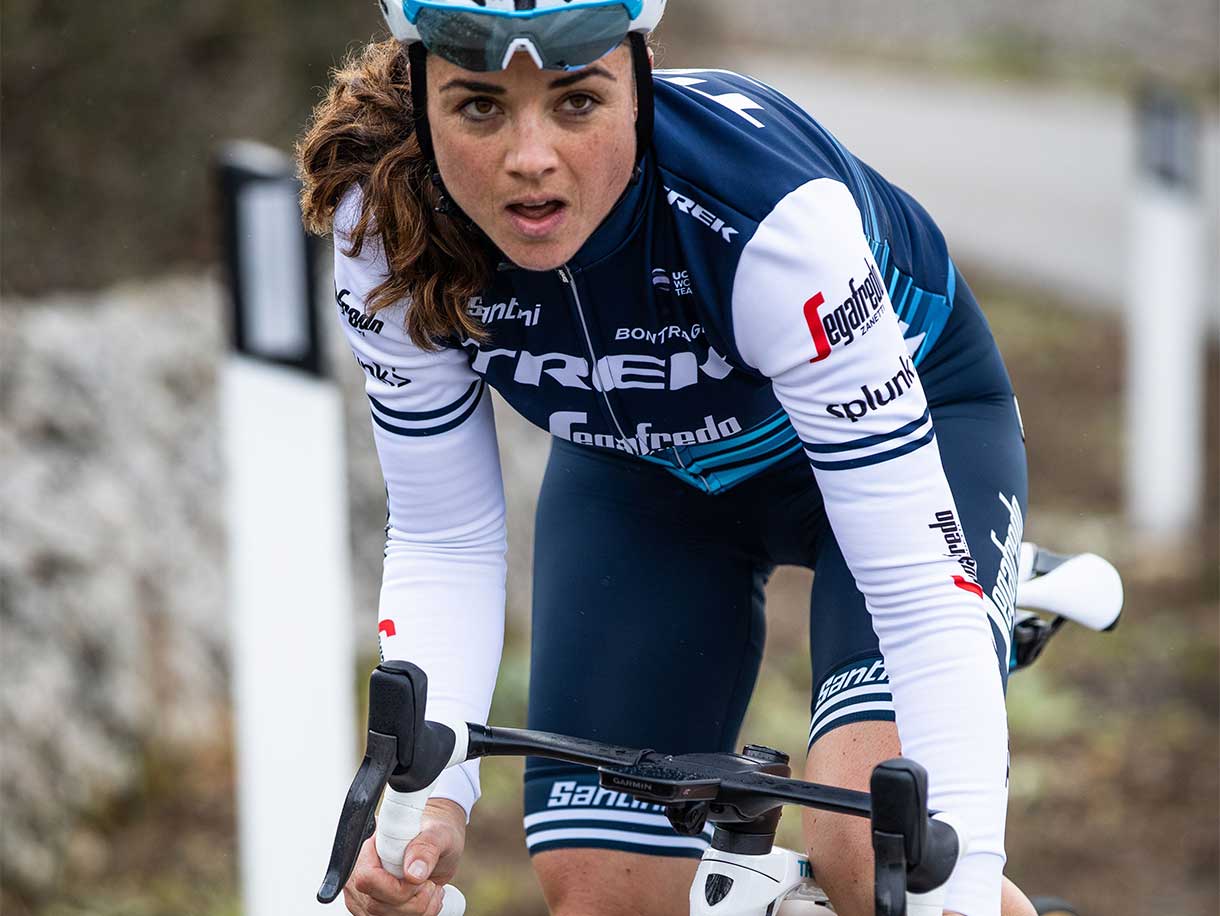 Audrey Cordon-Ragot credit: Trek
The level of support provided by the Trek-Segafredo management team lets these athletes focus on performance, says Audrey Cordon-Ragot, a Classics rider from France.
"Before, I was more concerned about traveling or getting a hotel room by myself, and now I'm not even thinking about it," she says. "There's much more freedom to perform, to train, to relax, to rest, which is actually the life of a rider."
"It's so important that we're on the same level and have the same staff working with us as the men," says rider Jolanda Neff of Switzerland. "It really is one team, and Trek putting women and men on an equal level is such an important, groundbreaking step for the whole sport."
It's not surprising that Trek would step up for women's cycling. It was the first major bicycle company to develop a full line of bicycles designed specifically for women, and the manufacturer has been refining its women's line ever since.
"I'm thrilled to partner with Trek and to support the company's mission to effect major progress in the sport," said British World Champion racer Lizzie Deignan. "I'm excited to be part of it."