Splunk is going all in with Trek-Segafredo, sponsoring the men's and women's cycling teams on the global circuit to improve race performance and results with
data analytics.
Sign up to get Splunk - Trek-Segafredo updates in your inbox
Trek Athletes Share Their Data Dreams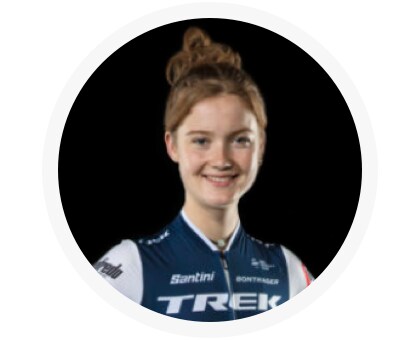 Abi Van Twisk
"It's great to see what goes on behind the scenes to make the team and allow us to race."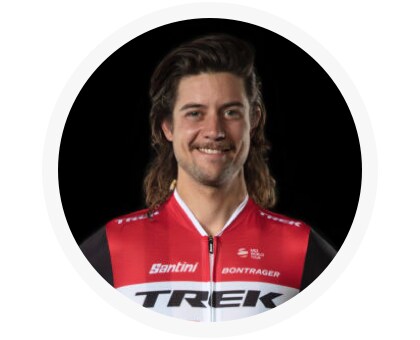 Kiel Reijnen
"Taking out some of the guesswork is what I'm most excited about with this partnership."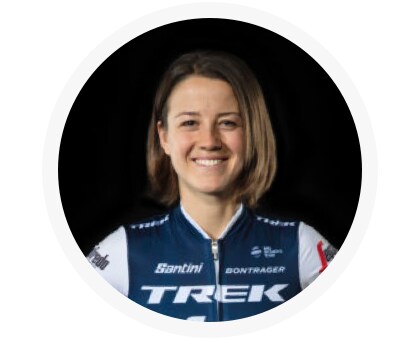 Ruth Winder
"Sometimes you don't know what you don't know until you know it... I think there are always ways to improve."
Stories From the Finish Line

May 06 2019
Cyclist Kiel Reijnen on the Value of Data (and a Good Pair of Socks)
We ask the Seattle-area native about his favorite race, must-have gear, and his competitive approach to data.
May 06 2019
Tour of California: Ready for the Golden State
The Trek-Segafredo team previews a big race in a big state. From diverse terrain to enthusiastic crowds, see what cyclists can expect.
May 06 2019
Looking Ahead to Italy's Great Race
The Giro d'Italia is a beloved race, and one that's special to several Trek-Segafredo riders. Get the inside story.
May 06 2019
Spring Classics Roundup
Relive the Trek-Segafredo team's struggles and successes in beloved early season races, including Milan-San Remo, Flanders, Paris-Roubaix and more.
April 01 2019
Putting the Power of Data Into Motion
Find out how Splunk is helping power the men's and women's Trek-Segafredo cycling teams to excel with data.
April 01 2019
Tour of Flanders: Every Cyclist's' Favorite Race
Here's why Belgium's Tour of Flanders, one of the five monuments of the professional cycling world, is so prestigious, steeped in history and a perennial favorite among cyclists.
April 01 2019
A New Women's Team with Big Dreams
Trek-Segafredo Women is the newest addition to the professional women's cycling and racing circuit and astonishingly, the first pro women's cycling team owned by a major brand. Here's what's ahead in 2019.
April 01 2019
Cyclist Ruth Winder: The Thrill of Racing
British-born, California-raised pro racer Winder give us a behind-the-scenes look at the team, the season ahead and her approach to using data to improve her racing.