Operational Insights
Leverage the power of the Splunk® platform for operating systems and move from reactive to proactive, reduce the impact of outages, and improve processes and technology. Get complete operational visibility across heterogeneous environments. Proactively prevent and manage performance problems, capacity bottlenecks, unexpected events, changes and security risks across multiple flavors of Windows, Linux, and IBM z/OS mainframe operating systems.
Correlate application, metric and event data with data from other tiers to enable IT Operations Analytics
Gain visibility across operating systems, virtualization, and containers regardless of deployment model
Find causal links between application performance issues and the underlying OS, hypervisor, storage, network and server infrastructure
Track changes and secure your environment by monitoring for suspicious activity, user role changes, unauthorized access and more
Splunk App for Unix and Linux
The Splunk App for Unix and Linux provides real-time visualizations that give you insight into performance and log events across all systems in your enterprise.
Learn More
Faster Problem Resolution
Utilize NOC-like dashboards for insight into resource consumption of desired systems.

Proactive Monitoring
Proactively monitor your environment by utilizing twelve out-of-the-box pre-packaged alerts.

Threshold Alerts
Get real-time notifications of important events from your Unix and Linux environment.

Correlate Data
Combine your OS data with data from all other technology tiers.

Splunk App for Windows Infrastructure
The Splunk App for Windows Infrastructure comes with pre-built searches, reports and dashboards for Windows Server, Windows Client and Active Directory monitoring. 
Dashboard Builder - Create, save and share custom reports of related services and components.
Events Monitoring - Monitor Windows events, application crashes, Windows updates and more.
Topology Reports - View the entire Forest using a single view rather than opening multiple consoles.
Change Management - Displays changes made to objects in the Active Directory Forest.
Learn More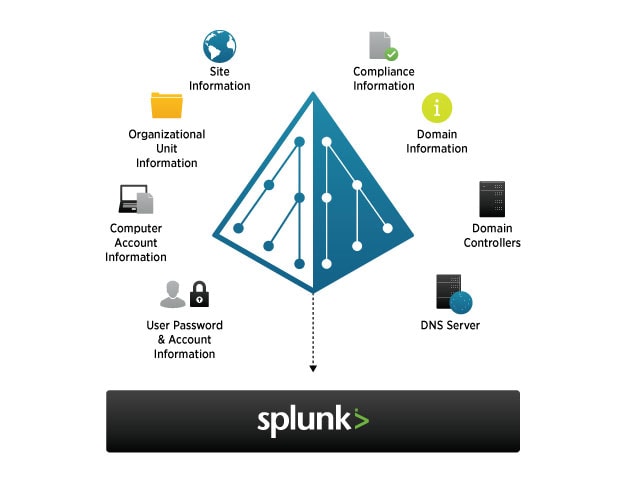 "We use Splunk software daily and it's critical to our operations. It makes us better equipped to detect new anomalies and respond to them quickly. Without it, we would be far less effective—I'm sure of that."

-Cam Beasley, CISO, Information Security Office, University of Texas, Austin
Read the Case Study

Amaya Gaming uses Splunk software to pinpoint code-level issues to improve release quality and reliability, track usage analytics and drive higher monetization with better user engagement.


Read the Case Study
Ask an Expert
Need help with your environment and requirements? Send us your questions and we will get back to you as soon as possible.
If you need immediate assistance, check out our community forum, Splunk Answers.
Contact Us