Real-Time Product Insights across Multiple Channels
Organizations are continuously releasing new products and services for digital properties, both web and mobile. Understanding the adoption and usage of these products and services is key for improving customer engagement and conversion. Splunk provides these insights for product managers and service owners so they can improve product quality, drive innovation and improve the product experience.
With Splunk you can:
Measure product and service adoption and usage across multiple channels
Get insights to improve product features and introduce new services
Improve product and service monetization by driving higher engagement and conversion
Why Splunk for Product Analytics?
Splunk provides access to real-time data at a granular level that enables unique insights into product feature adoption and usage.

Use Any Machine Data in Real Time
Use machine data from digital products or services in real time.


Mashup Data
Enrich machine data with structured data for business context.


Correlate Data for New Insights
Combine and correlate data from multiple digital sources.


Extend Insights
Extend insights to 3rd party technologies with modular alerts and APIs.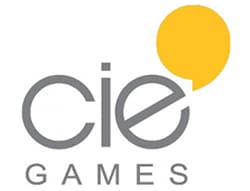 Car Town Developer Uses Splunk to Model the User Experience
Splunk gives Cie Games everything it needs to model and monitor the user experience. It provides their game developer teams with unlimited ways to look at what's happening, from tracking user retention rates, to monetization triggers as well as insights into which ads and promotions are most compelling.
Ask a Product Analytics Expert
Need help with your environment and requirements? Send us your questions and we will get back to you as soon as possible.
If you need immediate assistance, check out our community forum, Splunk Answers.
Contact Us