Prepare IT for Remote Work
Get insights and actionable guidance to manage your growing online workforce.
Secure Your organization for a WFH World
Monitor and manage new attack surfaces and vulnerabilites in networks and processes.
Build a More Resilient Workplace
Data can help us all get back to work. Find your path to reopening.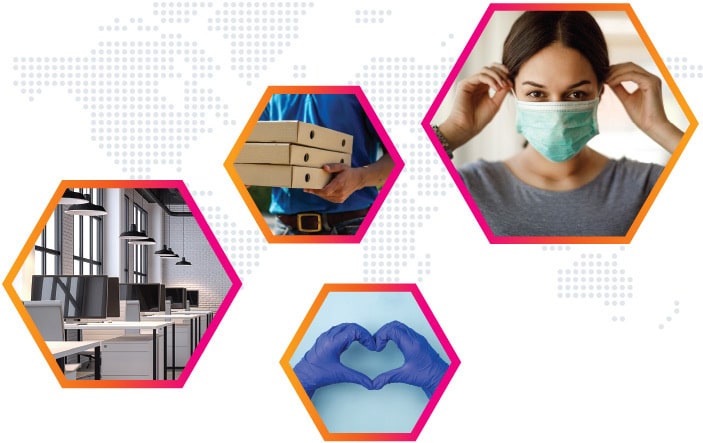 Global Restart
The journey to reopening will be different for every organization. Splunk's Global Restart program is designed to share insights, executive perspectives and actionable steps to harness the power of data to help us return to work and restart the global economy.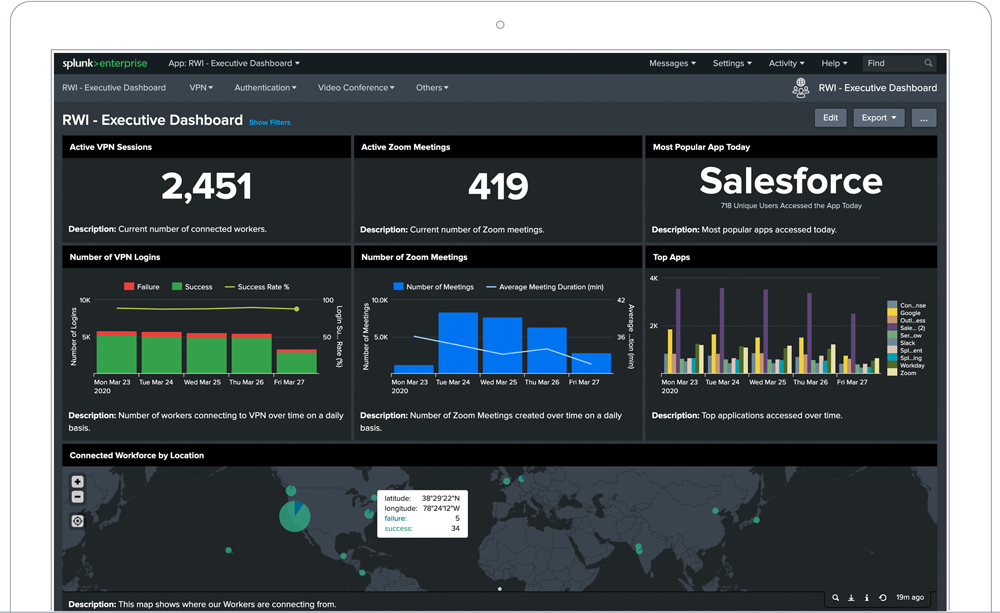 Remote Work Insights
Splunk Remote Work Insights (RWI) is designed to help ease uncertainty and tackle challenges presented by a rapidly growing remote workforce. RWI includes executive and operational level dashboards alongside expert guidance for real-time IT and security visibility across multiple systems such as VPN, authentication, Zoom, Microsoft 365 and more.