Splunk® Enterprise
The fastest way to aggregate, analyze and get answers from your data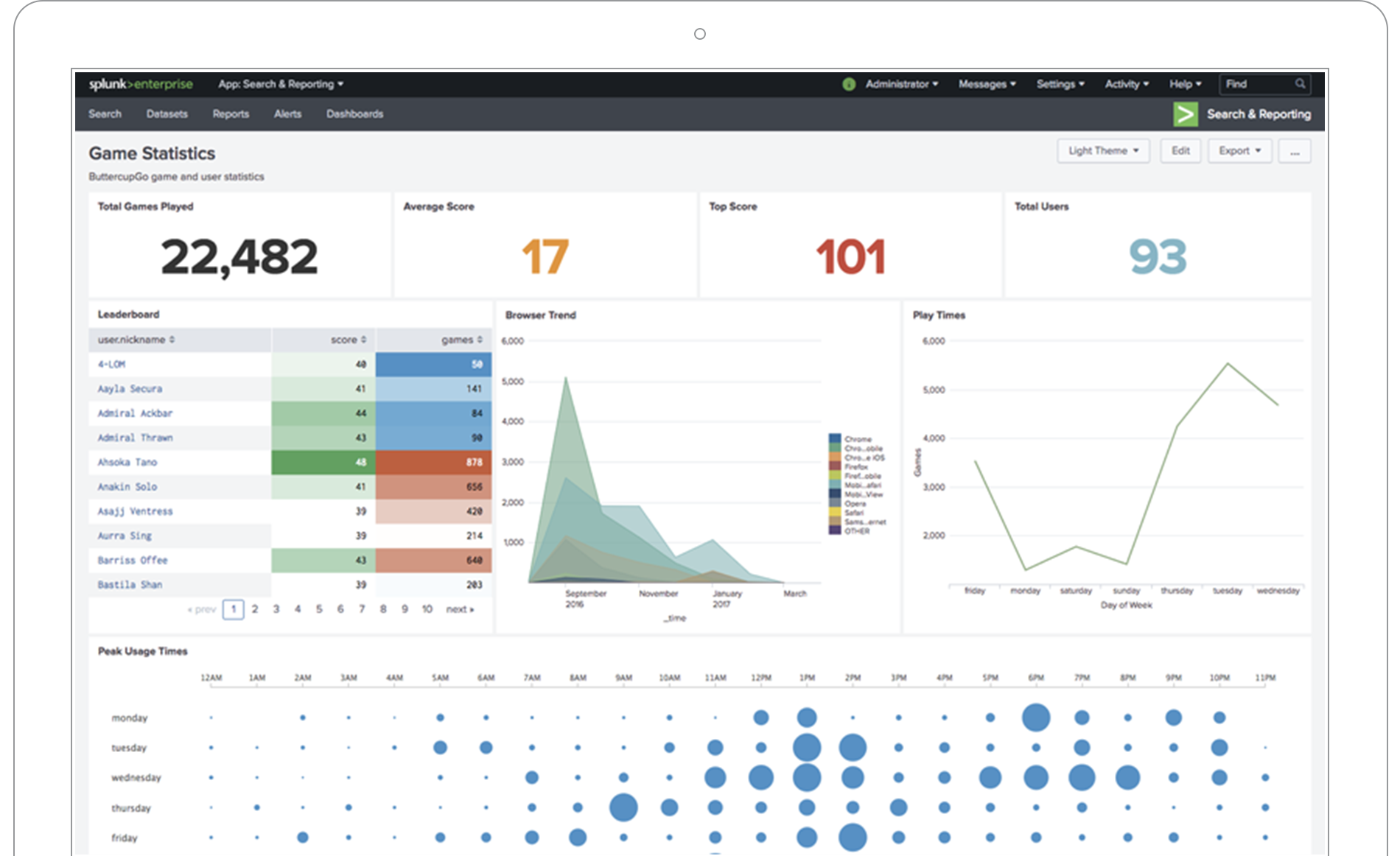 Turn machine data into answers for real-time insights to boost business results
Real-Time Visibility

Automate the collection, indexing and alerting of machine data that's critical to your operations
Select your use case and estimate how much your organization could save using Splunk
Product Capabilities
Harness the untapped value of your machine data to optimize your organization and deliver an unrivaled customer experience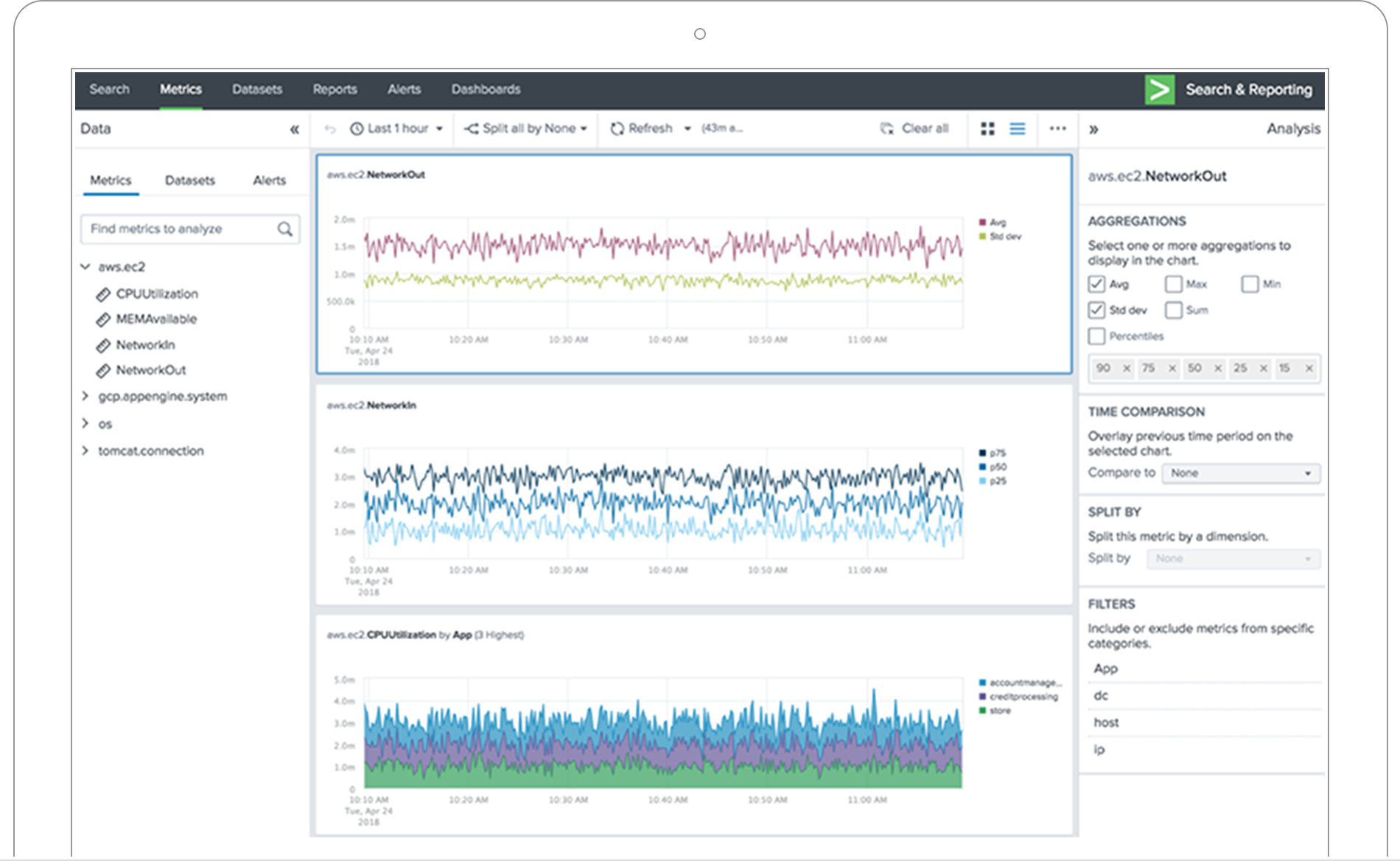 Get Answers Faster with Metrics
React instantly to your data with visualized metrics. Convert logs into metrics and boost search and monitoring performance as well as alerting functions.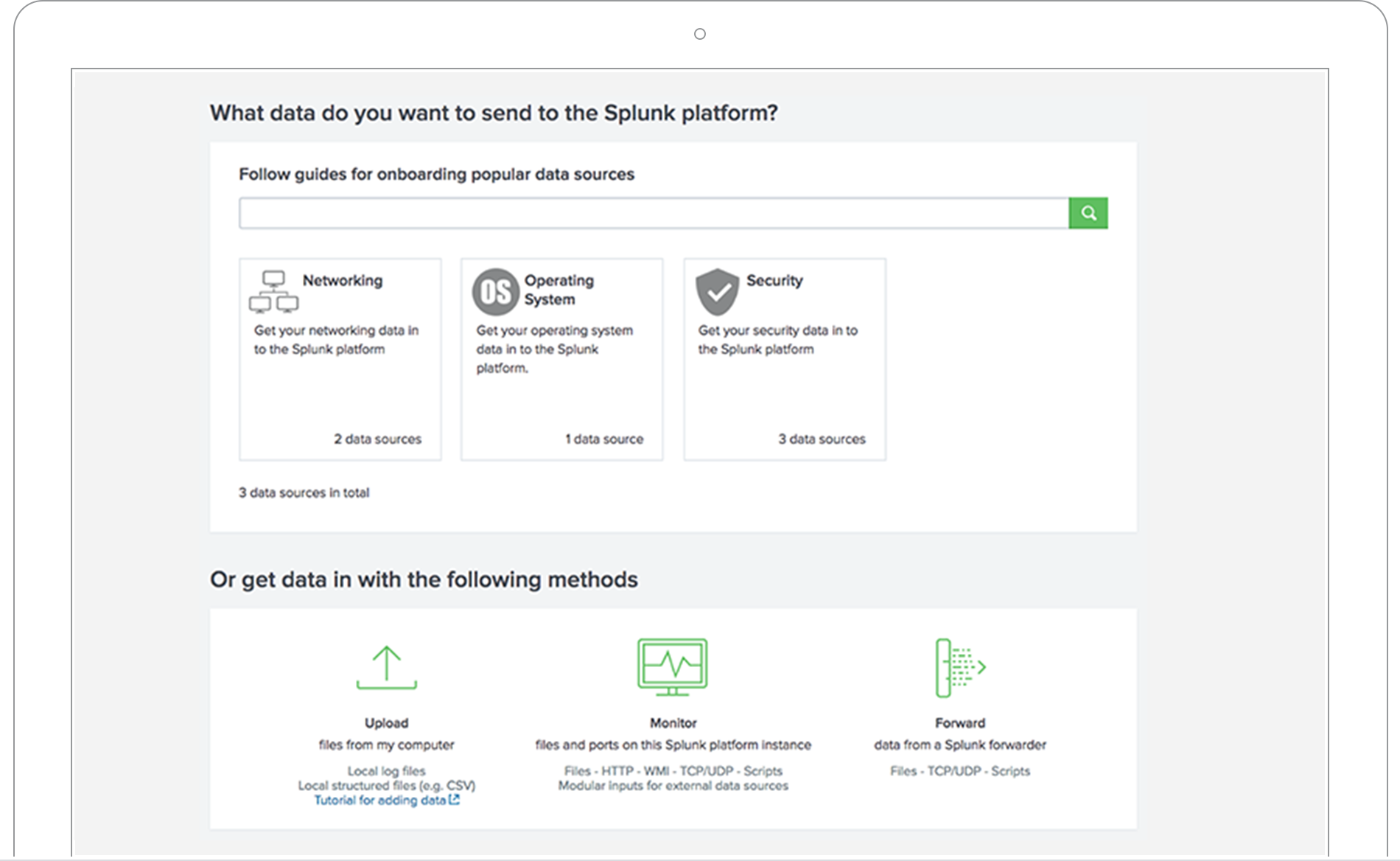 Your Data Is Everywhere. Get It.
Your organization's digital evolution involves managing all the data — regardless of the data source or type. Full observability of your organization requires the ingestion of real-time streaming data from open source and proprietary solutions, including every thing from containers to public data stores. It's critical to have the ability to access and control critical business data regardless of scale or location. Splunk does that.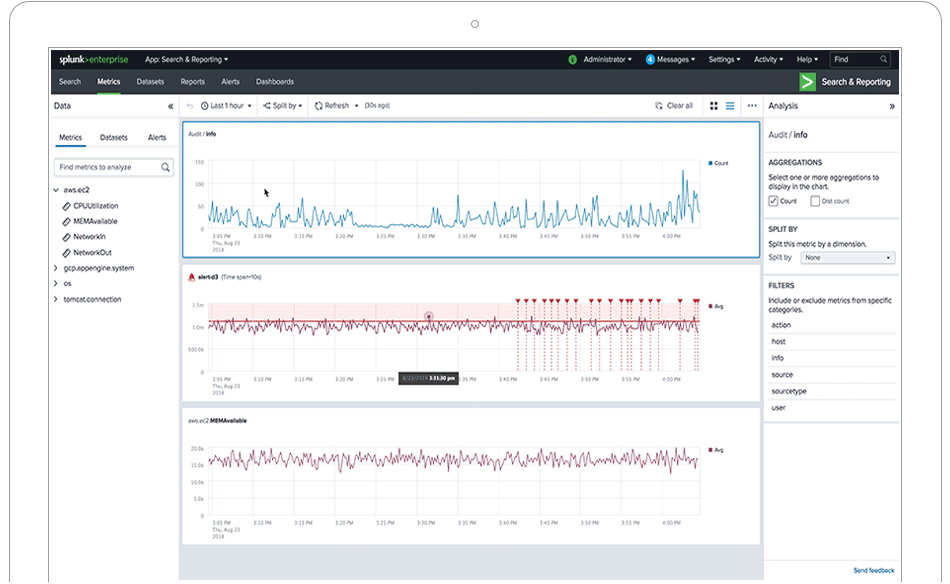 Experience Integrated Machine Learning Analytics
Leverage the strength of artificial intelligence and machine learning to improve IT, security and business outcomes. Don't react, predict and prevent. Integrated tools and commands backed by open source algorithms, make these future-leaning capabilities possible.
Financial Services
Monitor accounts and deliver the best customer experience
Bank on It

Public Sector
Create operational excellence that would impress any constituency
Vote for It

Healthcare
Automate compliance auditing and strengthen health IT operations
Health Check It