Splunk Product Advisory Council
Help us define, build and launch new product capabilities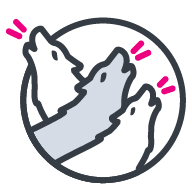 We've created the Splunk Product Advisory Council (PAC) to drive customer engagement and provide direct access to product and engineering. If you'd like to learn more about participating in a specific program, please sign-up using the links below.
*Please note that these programs are limited to a small number of participants; we will contact if you if there is space and when there is availability.
Splunk Parallel Reduce

Best for
Cloud Customers
Seamlessly distribute the "reduce phase" of searches across all search peers to improve overall performance
Splunk Developer Tools

Best for
Developers
Help Splunk to improve ease of development for custom apps and search commands
Splunk Customer Managed Platform (CMP)

Best for
Cloud Customers
Validating the key Cloud-services that should be brought to on-premises, such as KV store or IAC
Splunk Real User Monitoring

Best for
SREs and platform engineers looking for end-to-end visibility for browser-based distributed applications.
Splunk RUM (Real User Monitoring) uniquely provides full fidelity end-to-end visibility.
Splunk Log Observer

Best for
SREs and devs that want a simple, user friendly logging platform for real-time troubleshooting
Splunk Log Observer is Splunks logging solution purpose-built for DevOps, SREs and developers.
Splunk Observability Suite

Best for
Engineering leaders, TechOps, and Production SREs that are looking for a holistic solution to understanding application and infrastructure performance and availability.
Splunk Observability Suite combines metrics, traces, and logs with powerful AI-driven analytics.
Splunk ML Environment (SMLE) Labs CAB

Best for
Data Scientists, Data Analysts, ML Engineers, SPL admins, Other analytics personas.
The Splunk Machine Learning Environment (SMLE) is purpose-built to help users build and operationalize machine learning models at scale across the Splunk platform.
Splunk ITSI 5.0 (beta)

Best for
Current ITSI customers.
New ITSI enhancements to Content Packs, Event Analytics, and machine learning capabilities.
Splunk Observability Mobile

Best for
Existing Infrastructure Monitoring (formerly SignalFx) customers with K8s and EC2 instances. Preferably admins and power users.
Get access to your observability data on the go. Splunk Observability's Mobile App is in Alpha and ready for feedback.
Privately Hosted Spacebridge for Splunk Secure Gateway

Best for
Customers familiar with the Splunk Connected Experiences stack.
Spacebridge, Splunk's secure, encrypted channel for routing data between Splunk Secure Gateway and registered mobile devices, is now available for private hosting.
Splunk AR Remote Collaboration

Best for
Existing Splunk AR customers
Access the experts from anywhere! This new Splunk AR feature enables you to share your surrounding environment with someone in another location so you can collaborate and interact through a shared experience, regardless of your location.
Splunk AR HoloLens

Best for
Existing Splunk AR customers; has access to HoloLens.
Go hands free with Splunk AR! + HoloLens!
Splunk AR Unity SDK

Best for
Existing Splunk AR customers
Splunk AR now offers a Unity SDK to integrate directly into your own apps.