Webinar: The Future of AIOps – Accelerate IT Ops with Machine Learning
Digital Transformation and Machine Data
Digital transformation is changing the world, disrupting traditional business models and technologies, as well as the way your organization operates—and machine data is at the center of this transformation. While this digital transformation is opening up new opportunities, it is also introducing unprecedented risk in the areas of IT, security and business operations.

To take advantage of these opportunities and mitigate risks, you need to capitalize on the machine data that is at the core of your business. You need the ability to collect, analyze, share and provide access to data across your organization to enable mission-critical use cases in real time. You need an enterprise machine data fabric.

The enterprise machine data fabric facilitates insights from your data to provide
Operational Intelligence
. It is enabled by the Splunk platform, which manages data collection and flows, understands where data sits and provides the analytics and visualizations to make sense of that data at any scale.
The Enterprise Machine Data Fabric:

Makes machine data useful without placing limits on exploration

Provides a flexible data architecture that allows different people to ask different questions of the same data across a range of use cases

Extends to the open source ecosystem for seamless analytics and data enrichment
Enterprise Machine Data Fabric = Platform + Solutions + Ecosystem
Splunk Platform
The Splunk platform enables the enterprise machine data fabric to be at the center of an enterprise data workflow.
The Splunk platform uses machine data—the digital exhaust created by the systems, technologies and infrastructure powering modern businesses—to address big data, IT Ops, security and analytics use cases.

Solutions
Splunk and its partners provide out-of-the-box solutions that accelerate the value customers receive in support of specific use cases.
Splunk Premium Solutions for IT operations and security provide real-time correlations; performance visualizations; aggregated infrastructure views; machine learning in support of prediction, event classification, anomaly detection, and more.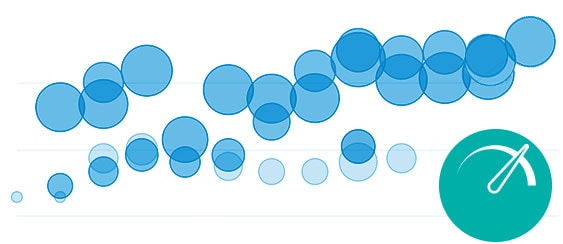 Partner and Developer Ecosystem
Splunk collaborates with resellers and partners to provide the community the tools and resources to learn, share best practices and extend their deployments.
Technology partners can connect their products with the Splunk platform or embed the platform into products. The application development framework allows customers and partners to create applications on top of the Splunk platform.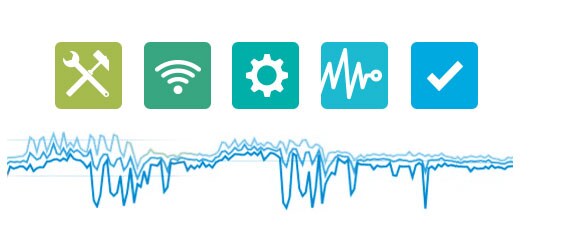 Making Decisions With Data
Organizations that use data to make decisions gain a strategic advantage over their competitors.

Improve Operations
Gathering and analyzing data across IT services, from on-premises sources, cloud sources and new technologies such as microservices is the only way that IT can stay agile today.

Secure Your Business
With a broad collection strategy and real-time access to data, organizations can take an analytics-driven approach to security that enables them to detect, respond to and prevent threats and make smarter security decisions.

Gain Real-Time Business Insights
Organizations are transforming their customers' experiences and business processes into deeply digital ones that make use of all the valuable data across their organizations for real-time business insights.
What Can Machine Data Do for You?
As customers standardize on the Splunk platform, they quickly learn that they are able to address multiple use cases such as IT operations, application delivery, security, compliance, business analytics, the Internet of Things and more by applying different lenses to the same set of data.

Developers gained a centralized view into mission-critical data to improve the overall customer experience across all assets.

Standardized on Splunk Enterprise and Splunk Enterprise Security for its internal security intelligence platform.

Tracks promotions, sales trends and customer behavior to gather real-time business insights.
Get Started With Splunk
Splunk enables companies to access and analyze their existing machine data to find and fix infrastructure problems, discover and prevent security risks and make better business decisions to facilitate digital transformation.
Learn More About the Unique Value of Splunk

Enterprise Machine Data Fabric
Digital transformation is not only disrupting traditional business models, it's creating new opportunities in IT operations, security and business operations. Are you ready?