Feature Detail
Table Datasets
Simplifying Data Prep and Analysis
The Splunk platform transforms massive amounts of machine-generated data into the ability to answer business and operational questions in real time. So where do you begin? With table datasets you can prepare focused views of this data to give a wide range of users in your organization the power to get answers—all within a simple, interactive point-and-click interface. Let's get started.

Watch the Table Datasets Video 
Create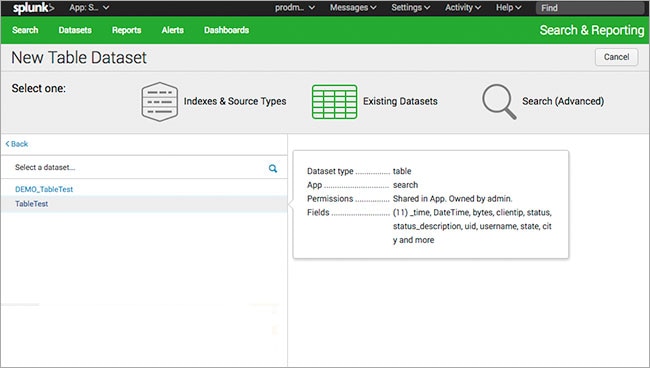 First you create a table dataset that brings together one or more data sources. Start from scratch or extend/clone another dataset as a starting point. Then, prepare the data for analysis by enriching it using lookups, making the data human readable, filling empty values, and removing duplicates.
Edit and Explore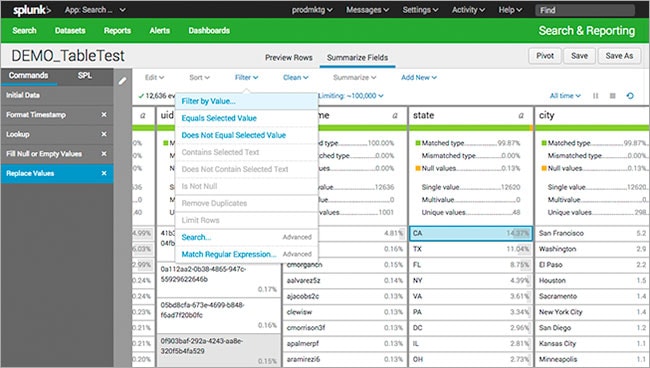 Now that the table dataset is created, you can explore by filtering events and performing statistical data aggregations. Follow up on hunches and delve into correlations by adding fields to the view. You can track, edit or undo any step in your journey.
Analyze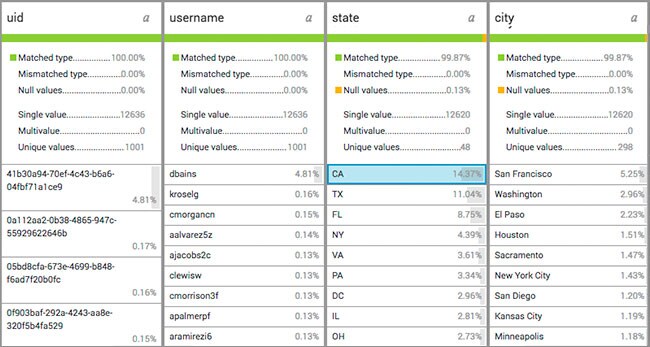 To aid further analysis, a "Summarize Fields" view displays a variety of analytical details about the fields in your table. See top value distributions, null value percentages, numeric value statistics and more. Identify and follow up on areas where deeper investigation or additional data is required.
Report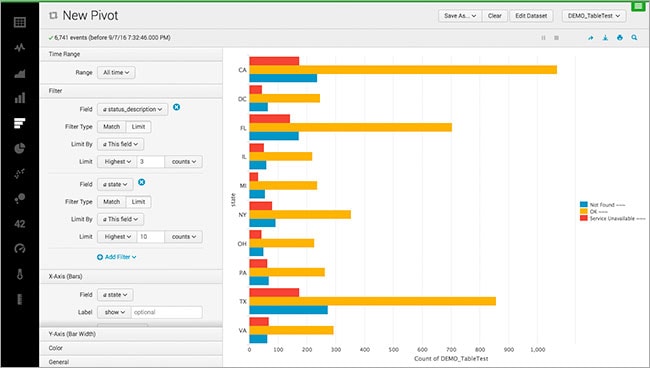 Seamlessly open tables in Pivot to create reports and dashboard panels. Use the drag-and-drop interface to design and generate information-rich report tables, charts and other visualizations.
View and Share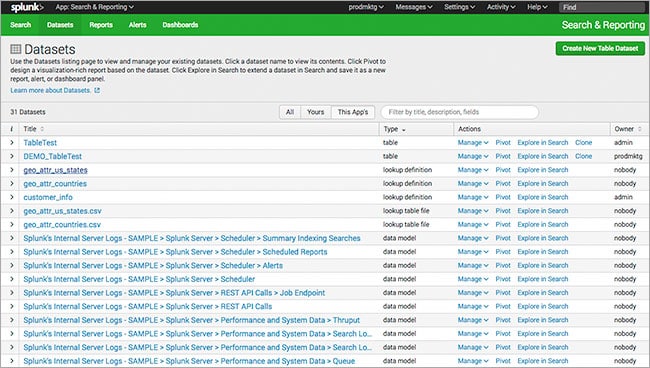 See it all in one place. The datasets listing page gives you a centralized view of the tables and other datasets available for viewing, analysis, sharing and reporting.