Splunk ITSI for Service Insights
Simplify and transform service monitoring
with data-driven analytics
Watch the Video
Deliver Efficient Service Operations and IT Service Excellence
In IT, there isn't "one tool to rule them all" that provides insights across the organization. It's just impossible to retrofit old-generation tools to keep up with accelerating technological innovation. As a result, IT organizations that deliver critical services are left with inadequate views of siloed insights.
Splunk IT Service Intelligence (ITSI) is a monitoring and analytics solution that gives you unprecedented visibility into the health and KPIs of your critical IT and business services, along with the underlying infrastructure.
With Splunk ITSI's artificial intelligence for IT operations (AIOps), you gain:
Actionable insights that everyone can understand and use
A simple way to unify technology and tool silos
The ability to reduce time-to-resolution, improve service operations and make data-driven decisions
Gartner Market Guide |  Market Guide for AIOps Platforms
Why Splunk ITSI for Service Insights?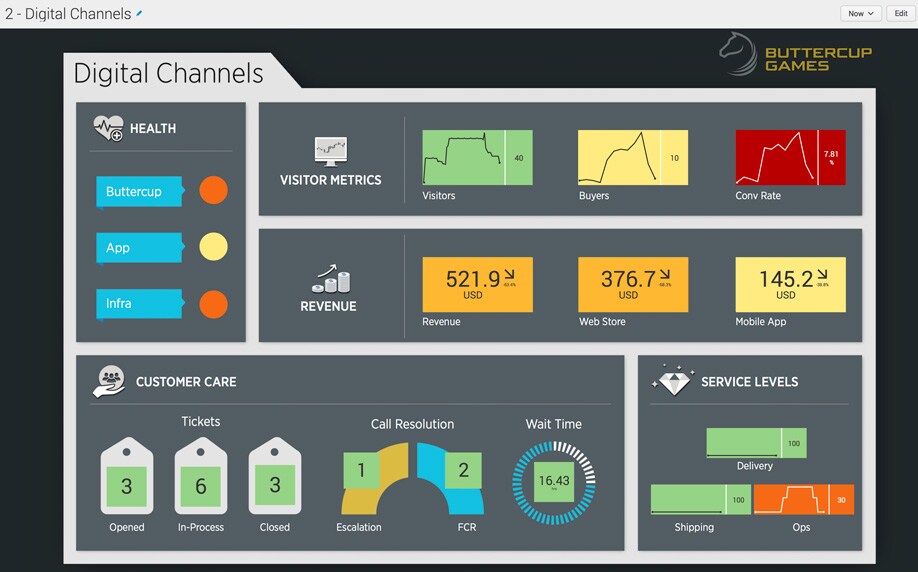 Redefine the role of IT with service awareness
Monitor business and service activity using metrics and performance indicators aligned with strategic goals
Interact with custom visualizations to drive operational and business decisions
Deliver actionable insights that everyone can understand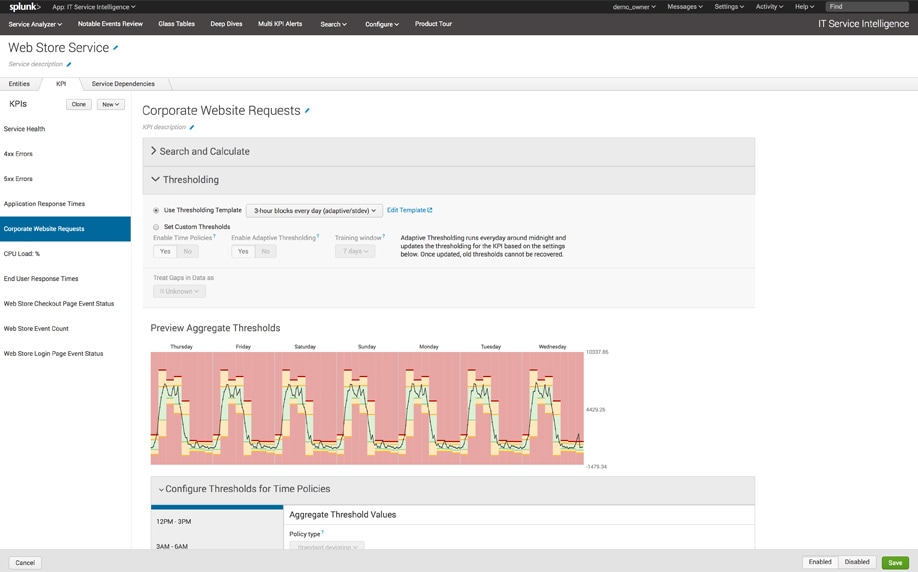 Transform IT monitoring with machine data-driven analytics
Use KPI thresholds that adapt in real time
Apply machine learning to detect patterns and alert on anomalous conditions
Apply real-time correlations that pinpoint notable events to proactively detect and reslove issues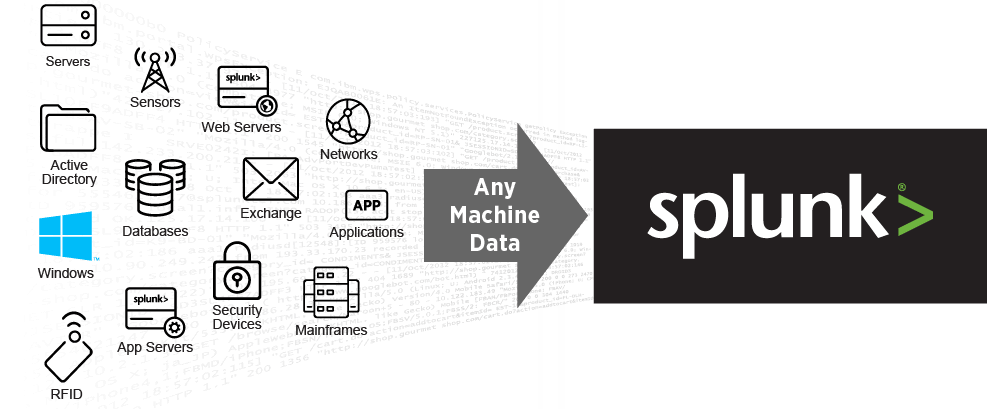 Deploy flexible, scalable service monitoring and analytics in days not months
Install quickly, connect to any data source effortlessly and begin interacting with the data immediately
Collect, process and analyze all logs, metrics and events data at scale from anywhere, including physical, virtual, hybrid and cloud environments
Answer unanticipated questions by merging, exploring and analyzing data across any data source, at scale and on-demand
Understanding Service Intelligence
Achieving digital transformation demands a more effective IT—one that provides reliable services for the business to deliver on its core objectives. Learn how Splunk ITSI provides a unified view of critical IT and business services to enable efficient service operations and IT service excellence.
Splunk IT Service Intelligence (ITSI)
Makes Splunk deployments service aware by providing holistic, actionable insights into your IT and business services.
Splunk Quick Start for Service Intelligence
Actionable insights on business-critical services
with data-driven analytics.