Improve Overall Security Posture and Resilience to Threats
Modern cyber attacks and threats require a proactive approach to security. Combining analytics-driven security with more than a decade of historical breach data, Splunk and Verizon deliver actionable and predictive threat intelligence. Splunk and Verizon's Managed Security Services Analytics offering provides insights that enable organizations to efficiently and effectively lower risk and improve overall security posture, while protecting valuable resources. Together Splunk and Verizon:
Help customers focus on strengthening security posture
Provide deeper, more accurate detection capabilities driven by analytics
Automate IR (incident response) and SOC (security operations center) functions, to help customers find more threats faster
Help enterprises shorten the gap between compromise and detection
Enable security teams to make more informed decisions about threat identification, mitigation, remediation and prevention
Verizon Managed Security Services Analytics
Splunk has partnered with Verizon, a world leader in security, to deliver actionable, predictive threat intelligence via Verizon's Managed Security Services Analytics platform. Together, Splunk and Verizon enable organizations to solve today's most challenging cyber-security problems.
Watch the Video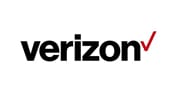 "Splunk is enabling our next generation platform. When you look at what's available to enterprises today, it's clear cybercriminals have the advantage. With these new capabilities, we are arming our clients with the tools and systems necessary to shift the balance and make it harder for cybercriminals to succeed."
–Vinny Lee, Director of Product Management, Verizon Enterprise Solutions
Read the Press Release
What can you do with Splunk?