2017 Predictions
Splunk visionaries predict the technology and trends to watch in 2017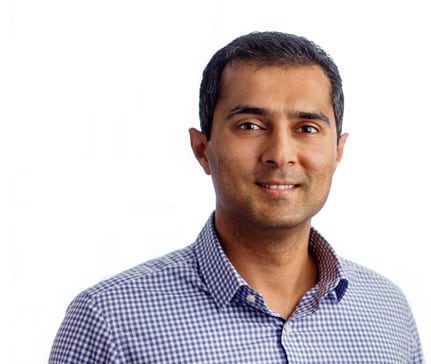 Cloud
Praveen Rangnath, Sr. Director of Cloud Marketing, Splunk
Building from the cloud up.
Organizations will begin to see cloud not only as their infrastructure of choice, but as a foundational driver of innovation. New companies will be cloud-native and large enterprises will make additional investments to fully embrace the cloud, ensuring their software is cloud-ready and transforming their core offerings as cloud-based services.
No more cloud price wars.
The race to zero is over. 2017 will be less about cloud price and more about agility and innovation. As the competition between the cloud giants moves away from price cuts, the focus will shift to delivering more unique offerings to meet real-time, end-user needs.
Cloud success depends on the village.
In 2017, customers will increasingly choose a cloud provider based on the ecosystem of partners committed to developing solutions that ensure customer success on that cloud platform. No cloud provider can go it alone, and 2017 will be the year customers build best-of-breed cloud deployments based on platform and ecosystem partners.
Cloud providers harness IoT.
Today's "smart home" concept will expand to the smart enterprise, powered by the cloud. Connected technologies, from voice-recognition services such as Amazon's Alexa, to thermostats like Nest, will start seeing enterprise adoption.
---
IoT and Business Analytics
Snehal Antani, CTO, Splunk
Hybrid deep learning systems.
In 2017 we'll see the rise of embedded analytics, optimized by cloud-based learning. The hybrid architectures used by autonomous vehicles—systems embedded within the vehicle to make numerous decisions per second, augmented by cloud-based learning platforms capable of optimizing decisions across the fleet—will serve as the foundation for the next generation of IoT machines.
This kind of hybrid architecture—a mix of edge computing and cloud computing—provides a powerful and versatile platform for real-time analytics.
Smarter public safety.
In 2017, IoT will start to transform how we respond to crises and events that threaten public safety. Receiving immediate information from the machine data of stationary equipment, moving objects and people within environments will enable citizens and first responders to understand real-time conditions to make better decisions, faster, and get to safety.
Such kinds of machine data-driven alerts can provide real-time instructions for citizens to reach safety when needed. Similarly, first responders can use machine data to provide a "disaster operations center" for a real-time view of the crises and how the first responders are performing.
IoT as a data source for better business decisions.
The lines between digital and physical will continue to blur in 2017. Industries that digitally and physically interact with customers, whether in insurance, healthcare, retail or others, will benefit the most from this shift. These industries will transform both customer experiences and business operations.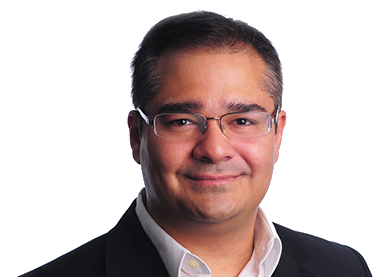 ---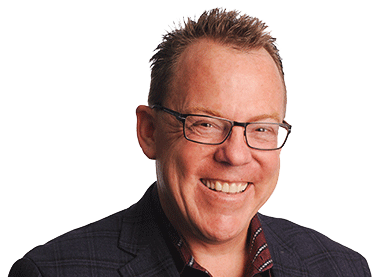 IT Operations and DevOps
Rick Fitz, SVP of IT Markets, Splunk
Analytics go mainstream.
In 2017 we will see a major focus on analytics, with more IT professionals and engineers relying on emerging technologies like machine learning, automation and predictive analytics to do higher level work behind the scenes.
Platform as a service (PaaS) enters the big stage.
IaaS was a $10 billion set of training wheels for cloud. Once you take those training wheels off, what happens? PaaS offerings will become real and cloud native, paving the way for new business models.
Containers go big.
Companies are recognizing both the benefits and challenges of implementing containers, with security and application performance top of mind. In 2017, container management and orchestration will come to the forefront as IT professionals gain visibility across their entire IT environment to derive real business value.
DevOps get C-suite level attention.
We are seeing a broader transition happening within DevOps—moving from the mindset of an artisanal workshop to an IT factory. In 2017 we are going to start seeing a top-down transformation as C-suite executives get involved in DevOps oversight and company-wide implementation and begin driving more accountability and responsibility, not just empowerment and choice.
DevOps vendor consolidation.
The sea of DevOps vendors will begin to shrink in 2017. As long as these solutions remain fragmented, DevOps won't get the market share it needs for broad adoption. Expect to see consolidation in this space in 2017, especially across the automation toolset.
The "Shift Left" within DevSecOps strengthens.
The DevSecOps mentality will become mainstream and the traditional waterfall method of developing code will go out the window. By better integrating information security objectives into daily work, teams will achieve higher levels of IT performance and build more secure systems.
---
Machine Learning
Toufic Boubez, VP Engineering, Machine Learning, Splunk
Machine learning "washing."
Expect the market to be flooded with solutions that promise machine-learning capabilities and grab headlines, but deliver no substance. There will undeniably be valuable machine learning solutions in the market, but it will become increasingly difficult to separate the signal from the noise.
The "appification" of machine learning.
Machine learning will become more accessible to a broader user base and applied more broadly to standard IT and business activities through both turnkey and invisible application integration.
Predictive maintenance advances.
In 2017, industries will leverage machine learning to execute predictive maintenance. As automation is used to quickly and efficiently ensure business continuity, enterprises will turn to machine learning to up the ante.
Deep learning creeps into the enterprise.
While machine learning and AI are still relatively new in the enterprise, we can expect deep learning to start making an appearance. In the longer run, advanced learning capacities will allow all data to become part of a neural network fabric, expanding beyond internal data and encompassing higher-level data from outside sources.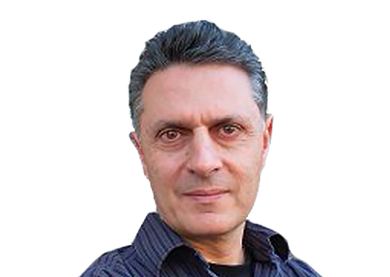 ---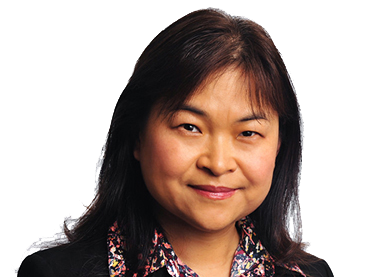 Security
Haiyan Song, SVP of Security Markets, Splunk
The internet as a critical infrastructure.
DDoS attacks like the Mirai botnet powered on Dyn have shown us that the foundation of our connected world, the internet, is tremendously vulnerable. To ensure systems stay online at all times, companies will begin to place a greater emphasis on understanding what they need to detect—not just prevent, when it comes to security attacks.
Machine learning, behavioral analytics and adaptive response come front and center.
It's clear that hackers have refined their art and are outpacing enterprise security defenses. In 2017, more organizations will adopt an analytics-driven approach to security that leverages behavioral analytics and an adaptive response to counter security incidents in multi-vendor environments.
A ransomware marketplace is emerging.
In 2017, we'll see ransomware being commoditized and democratized in dark web marketplaces. Individuals and cybercrime syndicates around the world are working together to establish a structure and value chain for ransomware tools to generate greater profits. This marks the evolution of a fast-growing underground industry on the dark web in which the makings of cyberattacks can be bought and sold.
IoT will be the new favored vector of cyberattacks.
The technology backdoors found in IoT infrastructures may provide hackers a gift—millions of unprotected gateways into IT or OT (operation technology) systems. As data collection within the IoT poses new challenges, we'll see instrumentation, automation and real-time monitoring and response get a lot more attention as well.
The weaponization of information.
Hackers have traditionally stolen data and extorted valuable IP or personal information for one reason—monetary gain. They are now using information as a weapon to damage personal reputations and brands. User Behavior Analytics (UBA) technologies will be a key component of the solution. We expect further adoption of UBA in 2017 as organizations leverage real-time insights from these technologies to learn who has access to their most sensitive information.