2016 Predictions
We are fortunate to have some of the best technology leadership in Silicon Valley driving our vision forward. As we usher in the New Year, we'd like to share some of their technology predictions for 2016.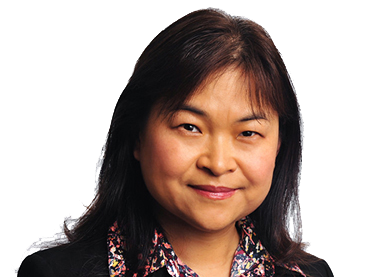 Security
Haiyan Song, Splunk SVP of Security Markets
Behavioral analysis will shift from an emphasis on user credentials to machine-to-machine credentials.
Behavioral analytics and anomaly detection will become less about analyzing users or entities and more about leveraging machine learning and data science. The growth of microservices and containerization will lead to an emphasis on machine and service-level credentials rather than human credentials.
Organizations will begin producing their own threat intelligence, and cybersecurity operations will grow and become a competitive advantage.
While security has been seen as a cost or even impediment to the business, companies will begin to cite cybersecurity as a competitive advantage.
Automation and incident response will grow within security solutions.
Security analytics and anomaly detection will be about automating and making it less dependent on humans, letting companies detect threats and respond without having to hire skilled analysts. Incident response will become a larger part of organizations' security solutions, including automating the remediation.
The explosion of personally identifiable information (PII) in the public sphere will lead to new means to improve identity authentication.
Identity and comprised credentials as a new attack surface will attract a lot of development and innovation in terms of strengthening authentication. Rather than multi-factored authentication, there will be a push to get away from methods such as passwords and authentication will become sophisticated but also easy to use.
IoT will become a significant threat surface for the enterprise, leading to more physical disruption and new solutions.
Internet-connected systems will create opportunities for hacktivists and terrorist organizations to access and productize information, and businesses will have to adapt to manage this new threat surface.
Cyber attacks have historically caused little physical damage, but the proliferation of IT will cause more disruption and actual physical damage versus just hardware and software disruption.
---
IT Operations
Rick Fitz, Splunk SVP of IT Markets
Business leaders will demand better insight into the impact of technology on business goals.
In 2016 we will see data science demystified, moving from Ph.D. to MBA, with easier ways emerging to consume, analyze and correlate machine data. As business leaders increasingly go digital, this will result in greater digital insight into engagement, satisfaction, competition, effectiveness, response, revenue and other business goals.
The effect of the sharing economy on IT services will lead to the balkanization of IT.
The sharing economy (e.g., Uber, HomeAway, etc.) has changed IT services through aspects such as cloud, microservices, APIs and more. Next year this "Uberfication of IT" will turn into a "Balkanization of IT," driving stakeholders to demand better insight, governance and control of federated technologies to integrate adoption, usage, monitoring, security, cost control and more across shared services.
IT service management will be enhanced with new digital capabilities.
Despite the rush to adopt digital for business, IT continues to pound away at the same old legacy technologies. Next year IT service management will look more like HipChat than Remedy as IT adopts better digital capabilities, such as mobile apps, social networks, online collaboration, machine learning, predictive analytics and other new technology approaches to service delivery and support.
IT service health will improve through predictive analytics, monitoring and automatic response.
For too long, IT service has been at the mercy of decades-old monitoring, specialized admins, arcane metrics, heavyweight agents and anemic agentless feeds. In 2016, IT analytics will be liberated as easy-to-use dashboards will correlate all sources of service health — legacy tools, APIs, mobile apps, Web logs, wire data, containers and more — while predictive analytics will automatically respond to prevent quality issues.
Enterprise DevOps will grow rapidly among businesses.
Most traditional enterprises have yet to catch up with DevOps, the innovative approach to delivering better software, faster. In 2016 we will see rapid acceleration of DevOps with 50 percent or more of large businesses finally adopting Enterprise DevOps — a pragmatic, scalable approach to adopting the culture, process and technology changes at the heart of DevOps.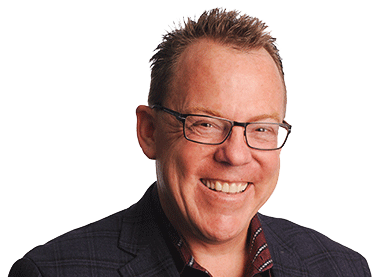 ---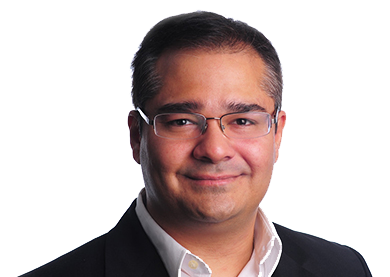 Big Data, Business Analytics and IoT
Snehal Antani, Splunk CTO
The 'business operations center' will emerge.
While enterprises have traditionally had an IT operations center and security operations center, in 2016 we will see a massive push toward real-time business analytics that leads to the birth of the business operations center. This will be the single greatest shift in business analytics next year, as enterprises realize they can no longer make decisions based on last month's data and need to run their operations in real time to address business issues as they happen.
The business operations center will be absolutely critical in enabling businesses to move at high speed and providing insights to commercial leaders that impact their decisions.
Machine learning will drastically reduce the time spent analyzing and escalating events among organizations.
Today's operations centers struggle with an extremely high volume of events coming in requiring human analysis, which is unsustainable. While machine learning, data lakes and big data were previously seen by many as exploratory projects without clear purpose, in 2016 we will see organizations focus on using machine learning to significantly reduce the number of events requiring analysis down to the most critical. Enterprises will transition from investigating and exploring big data possibilities to becoming laser-focused on business outcomes.
Industrial IoT will fundamentally disrupt the asset intelligence industry.
By optimizing organizations' understanding of their equipment and physical assets, in 2016 industrial IoT will not only cut costs, but create completely new revenue opportunities. We are seeing examples of this beginning to emerge, such as at major retailer Target, which utilizes machine data from robotic and automated systems at its distribution centers to improve its supply chain and influence business decisions. Industries such as finance or healthcare — take this a step further and begin to implement IoT to come up with entirely new business models to drive revenue.