Using Modern IT Service Delivery Practices to Drive KPI-Defined Business Outcomes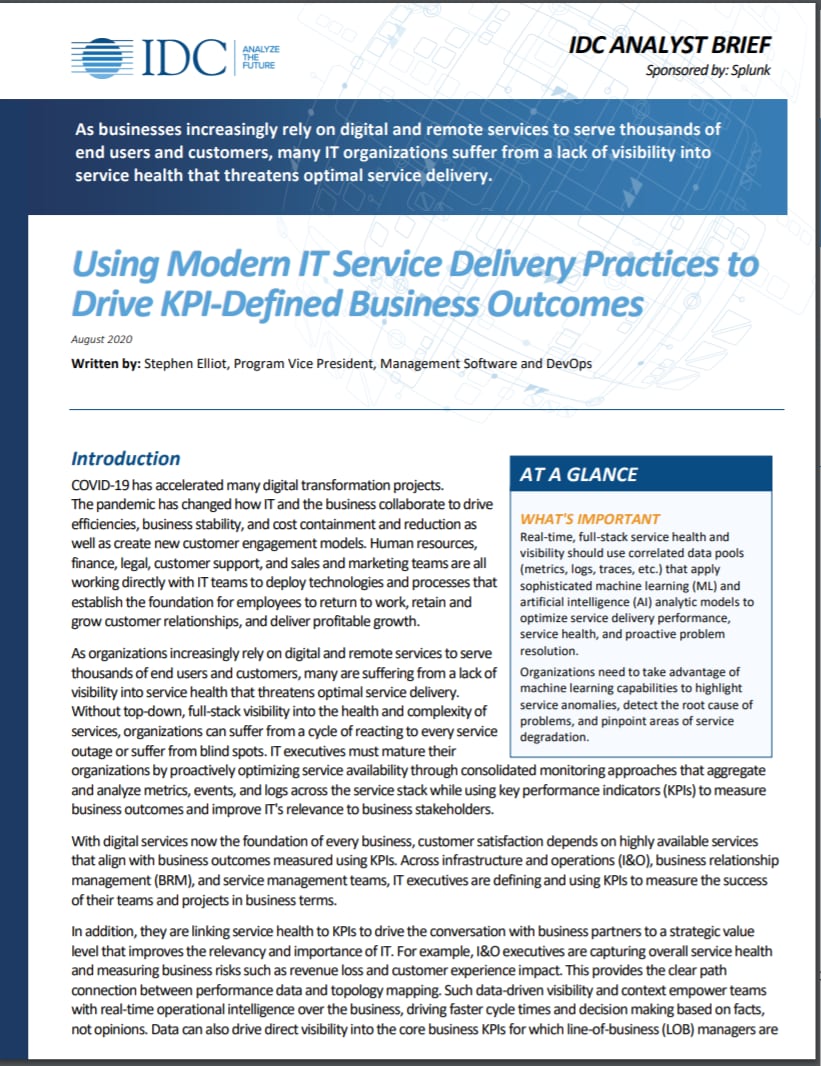 Businesses are increasingly reliant on digital and remote services to serve thousands of end users and customers, yet many IT organizations still suffer from a lack of visibility into their service health. This blind spot can translate into service delivery performance issues and a constant game of catch-up for service delivery teams, as they're only able to resolve issues reactively, not proactively. This can lead to a negative impact on revenue, customer satisfaction and employee productivity.
In this new research report by IDC, Stephen Elliot, Program Vice President, Management Software and DevOps at IDC, discusses how the current climate is accelerating digital transformation projects for companies, which is in turn increasing collaboration between IT and the business. With digital services now the foundation of every business, the health of these services is critical to business outcomes, and IT executives are now linking service health to KPIs to demonstrate at a strategic value level the relevancy and importance of IT. It's never been more important for organizations to align business service delivery with KPI's.
Download your complimentary copy to discover:
How the pandemic has accelerated the need for IT and business collaboration
Why top-down, full-stack visibility is crucial for success in our digital world
Best practices on how to align service health with technology metrics to reduce outages and improve end user experiences