Through the Looking Glass Table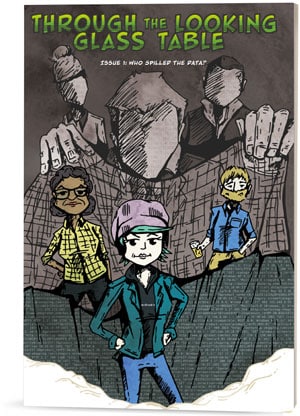 Alice Bluebird, a quirky security analyst for hire, is hunting down a nation state of hackers thirsty for the recipes of Frothly, a cutting-edge craft brewery. Follow Alice as she works to solve the mystery of the breach. Did she catch the incident before the hackers managed to steal Frothly's super secret formulas? Did the hackers act alone or — scarier yet — did they have help from the inside?
Discover how machine data, as well as an analytics-driven platform, log management, SIEM, UEBA and SOAR solutions, can get anyone — ranging from IT managers to the most sophisticated SOC analysts — ahead of the game, so they can better understand and respond to incidents, breaches, phishing attempts, insider threats and more.
Download your free copy of the first issue of our graphic novel "Through the Looking Glass Table" today.
Already read the graphic novel, and ready for what's next on tap? Start your security journey with "The Essential Guide to Security" and learn how Splunk can turn you into the next Alice Bluebird.