e-book
Splunk Public Sector Predictions 2021
Our experts weigh in: How will leaders drive mission success for a new era?
COVID-19 shifted the already rapid pace of digital transformation into a higher gear we didn't even know existed. Public sector leaders are evolving into a Data Age defined by interconnected data and digital technologies. Looking at 2021, our leaders and experts weigh in on: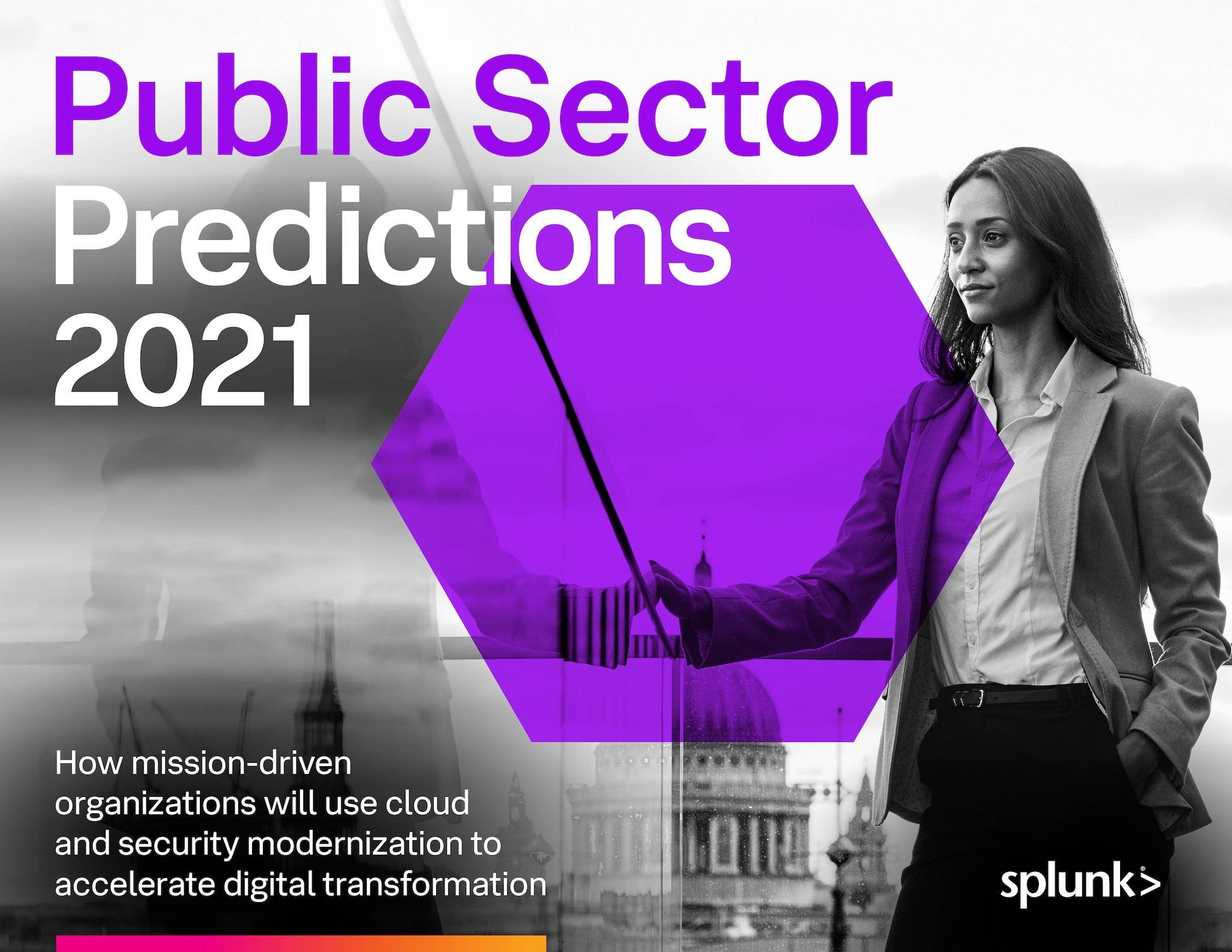 Digital transformation: The public sector will press forward despite familiar headwinds — and lead in retraining and change management.
Artificial intelligence: AI/ML and other leading-edge technologies are quickly changing the Defense landscape.
DevOps: It's not officially here, but it kinda pretty much is.
Data technologies will drive change for federal, state and local, education and healthcare organizations. Prepare for success with our public sector report.