Recorded Webinar: Splunk for Campus Compliance - NIST 800-171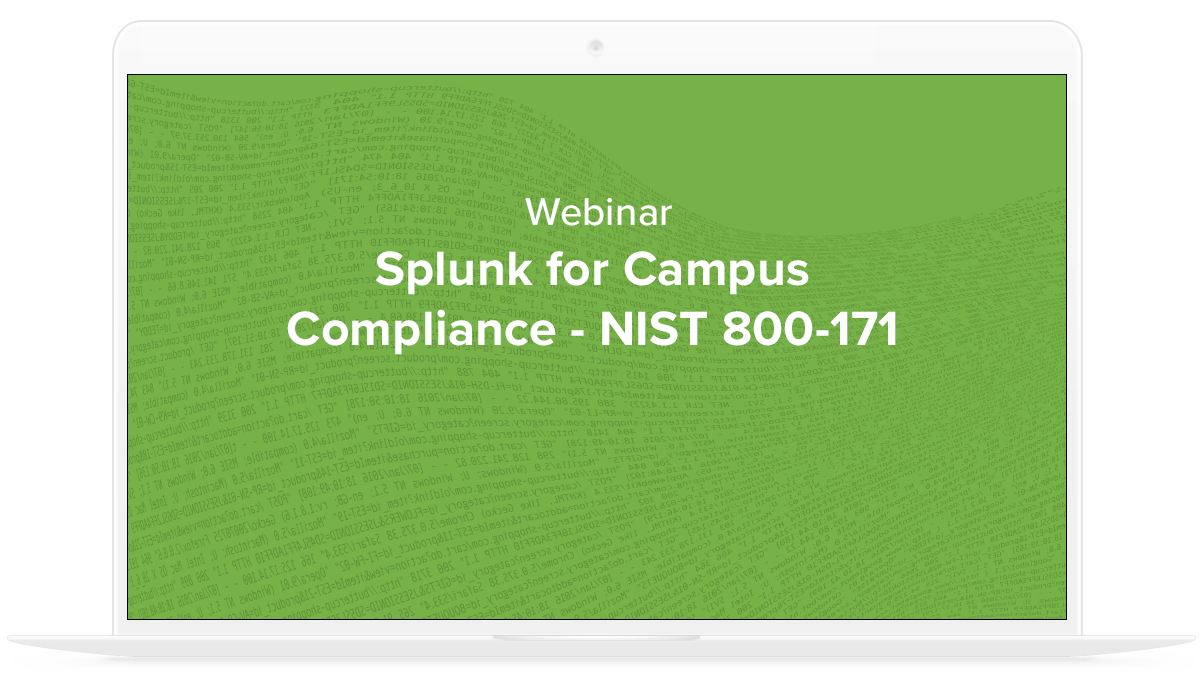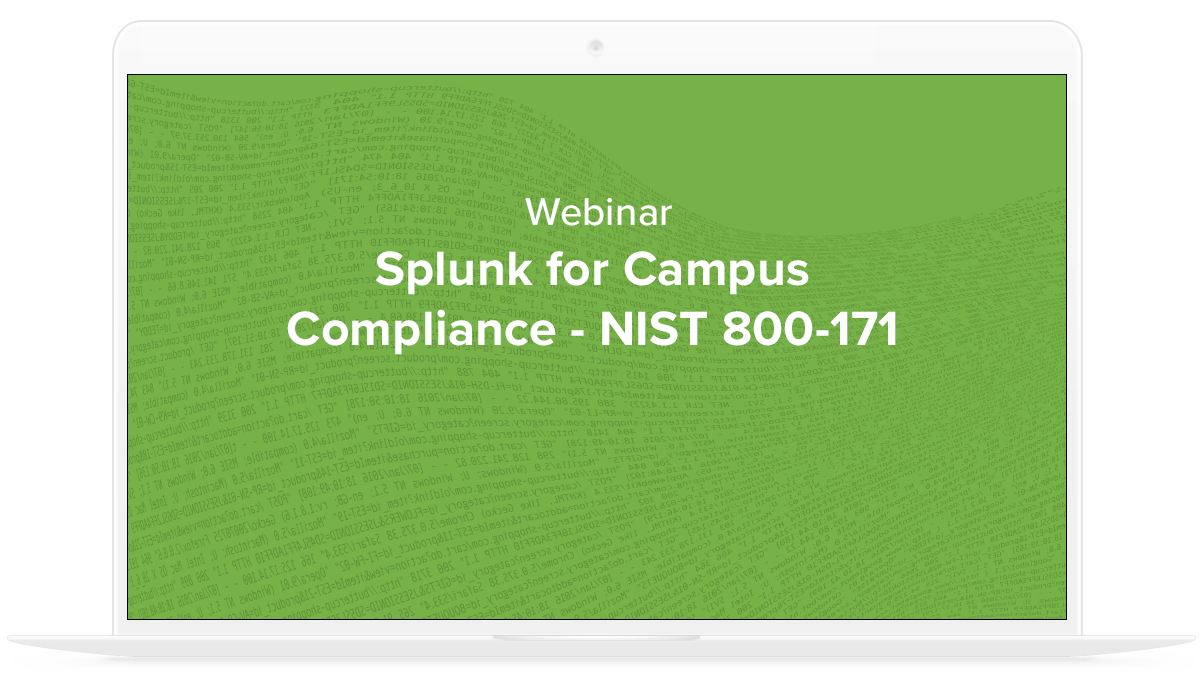 The deadline for NIST 800-171 compliance for academic research institutions is upon us, and many organizations still don't have a plan.
Download the webinar on-demand for a discussion and demonstration on how Splunk can assist you with NIST 800-171 compliance, enable self-reporting, and make audits painless. Plus, learn how you can get started today with the Campus Compliance App for NIST 800-171.
During this informative webinar, you will learn about:
Data sources you should consider for NIST 800-171

Accelerating compliance and delivering self-reporting capabilities without compromising privacy

Creating reports and dashboards to demonstrate compliance posture in real-time and satisfy audit requests instantly

NIST 800-171 Getting Started Bundles for individual researchers, cloud research enclave, and campus research enclave.
Presenters