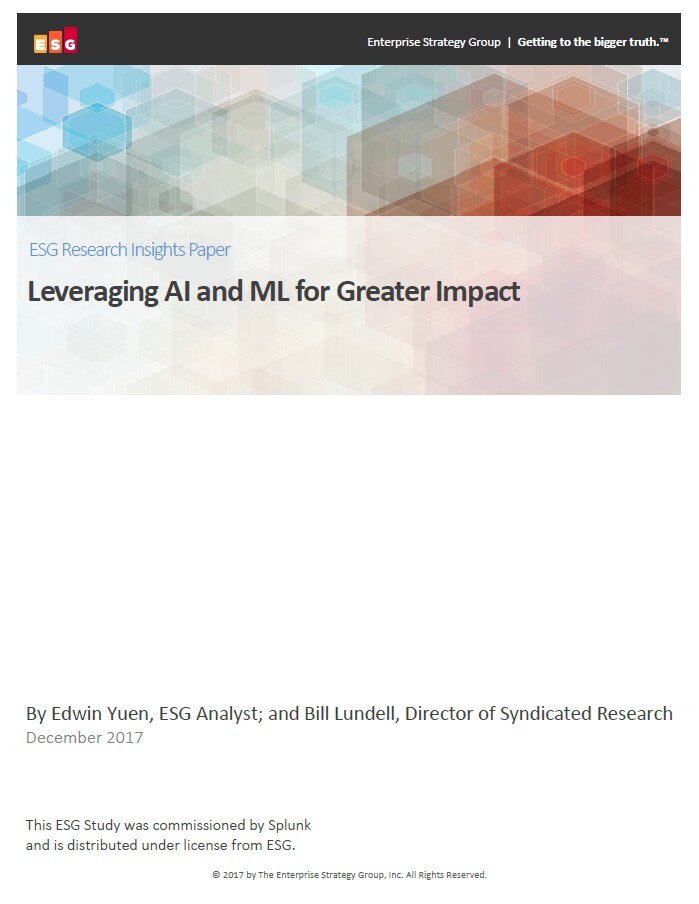 Machine learning (ML) has become an increasingly important part of IT today. This effect is seen both in how IT leverages machine learning to improve operations and in how IT supports and enables the lines of business (LOBs). Still, organizations have limited understanding on its effective use and have made limited progress in associating it with business outcomes.
ESG surveyed 320 IT and business professionals familiar with their organization's data analytics environment, including usage of or plans for machine learning. These respondents represented both large midmarket (500 to 999 employees) and enterprise organizations (1,000 or more employees) in North America. The survey included representation from multiple industry verticals including financial, manufacturing, health care, and retail.
Download the analyst paper to find out more about what ESG concluded based upon the data collected as part of this research project, including:
Machine learning is key to operational efficiencies for businesses. Most organizations consider machine learning one of their most important business and IT priorities.

Machine learning is still siloed in IT. Companies need help to find ways to expand ML beyond IT and into the lines of business and executive teams.

Organizations still see barriers to leveraging ML, such as the lack of experienced or trained staff and the lack of better IT infrastructure required to support ML.