Analyst Report
Splunk Ranks No. 1 in ITOA 2020 Market Share for 7th Consecutive Year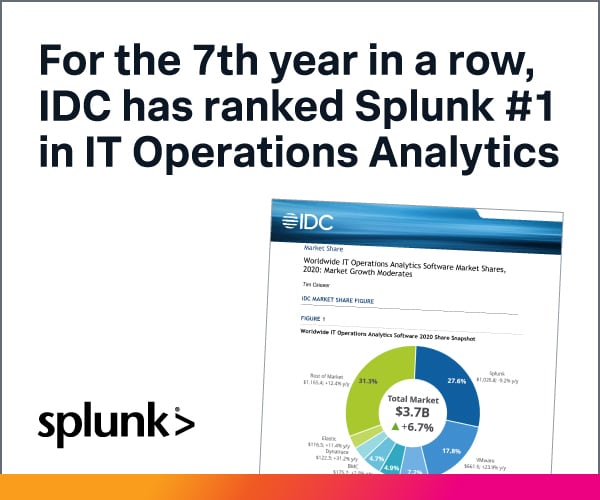 IDC estimates the worldwide IT operations analytics (ITOA) software market totaled $3.7 billion USD in 2020, which is up 6.7% from 2019. 
The 2020 ITOA report notes that Splunk holds the majority of the market share at 27.6% on $1B of revenue. Following Splunk are VMware at 17.8% and ServiceNow at 7.2%.
ITOA focuses on a number of analytics, including faster root cause analysis and increased operational efficiencies.