A Layman's Guide on How to Operate Your SIEM Under the GDPR
The EU's General Data Protection Regulation (GDPR) takes effect May 2018 and covers the processing broadly defined to include any information relating to an identified or identifiable natural person, including such things as telephone numbers, email addresses, IP addresses, MAC addresses, cookies, RFIDs, credit cards, geolocation data and more, if it identifies a natural person directly or in combination with other information. Non-compliance can lead to sanctions and penalties.
Splunk invited Freddy Dezeure, former head of CERT-EU, to provide advice on how to operate your SIEM in compliance with the GDPR.
Download your complimentary copy of "A Layman's Guide on How to Operate Your SIEM Under the GDPR" to learn:
The most relevant aspects of the GDPR to understand its impact to log management
Understanding the risk of processing and storing log data in the context of GDPR
Obligations and precautions to take to comply and maintain visibility
Specific compliance guidance and use cases for network and information security logs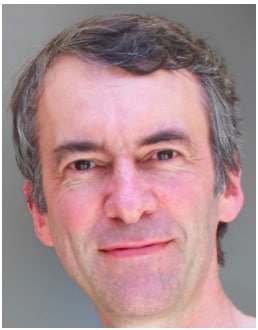 Freddy Dezeure graduated from the KUL in Leuven, Belgium, with a Master of Science in Engineering in 1982. He was CIO of ETAP NV from 1982 until 1987. He joined the European Commission in 1987 where he held a variety of management positions in administrative, financial and operational areas, in particular in information technology. He set up the EU Computer Emergency and Response Team (CERT-EU) for the EU institutions, agencies and bodies in 2011 and made it into one of the most mature and respected CERTs in Europe. Until May 2017 he held the position of the Head of CERT- EU. Presently, he is an independent management consultant providing strategic advice in cyber security and cyber risk management and acting as Board Member and Advisory Board Member in several high-tech companies.