The Five Essential Capabilities of an Analytics-Driven SOC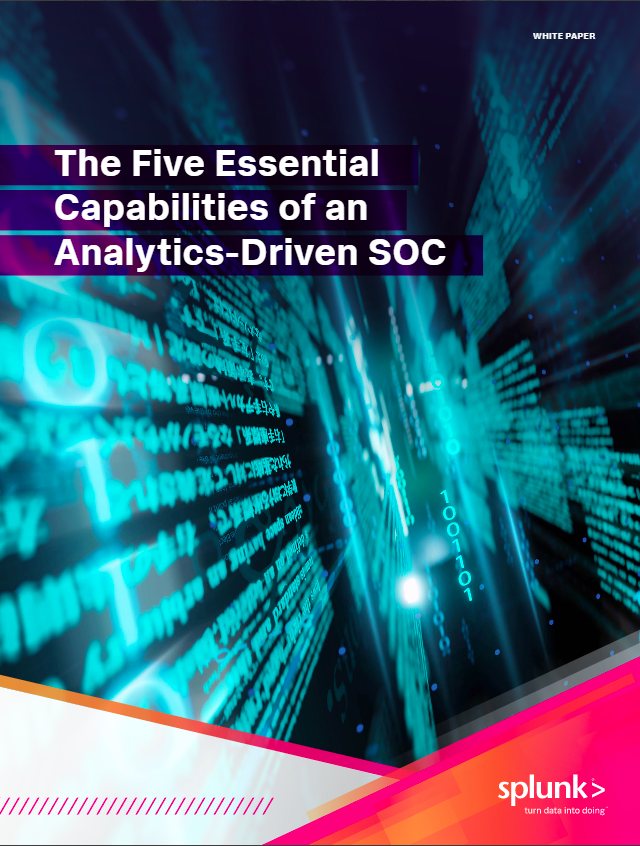 Recent cyberattacks have made it clear that organizations of all sizes need to focus on a holistic and cohesive security strategy. Security operations centers (SOCs) have become a focal point in this effort, consolidating the right people, processes and technology to mitigate and remediate attacks.
But how can you do this effectively when most IT and business leaders still struggle to truly know their own level of risk? The answer: analytics-driven SOCs.
Register for your complimentary copy of The Five Essential Capabilities of an Analytics-Driven SOC to learn about:

How advanced analytics and machine learning are now critical hallmarks of the modern security platform
How proactively hunting and investigating threats can shore up defenses
And why adaptive security architectures, like Splunk's, are needed to prevent, detect and respond to attacks in today's security landscape