Splunk Security: Detecting Unknown Malware and Ransomware
How can you detect unknown malware and ransomware?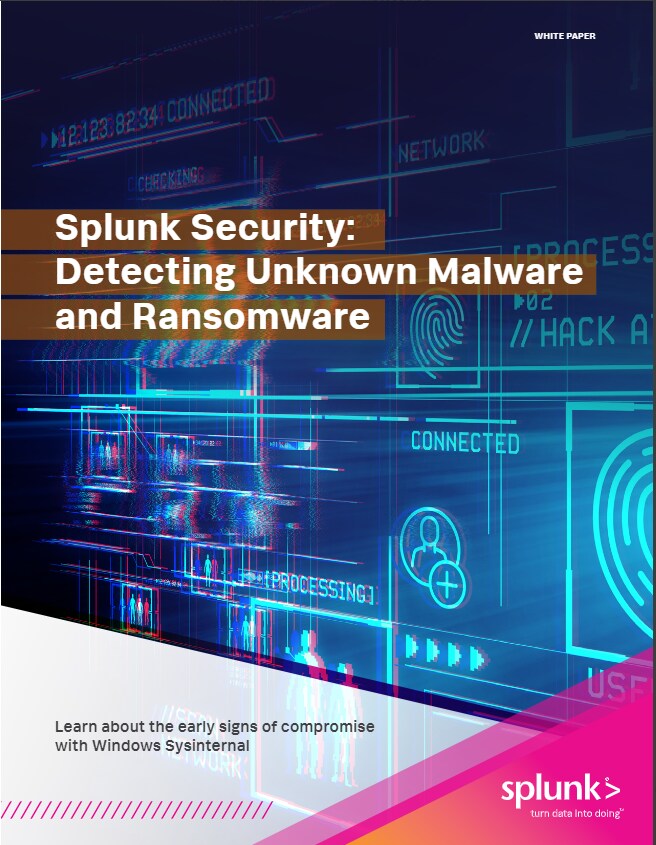 The traditional way of detecting an advanced malware or threat compromise in a Windows environment using an anti-virus or malware product can be difficult. Learn how the Splunk platform can simplify the process and protect your organization against advanced threats.
Register for your complimentary copy of the Splunk Security Use Case Detecting Unknown Malware and Ransomware to learn about:
How to detect an advanced malware or threat compromise in a Windows environment
How to collect the Windows infrastructure's Sysmon data from the endpoint in real time
Making the best use of sysinternal events for detecting early signs of known advanced malware infections