COVID-19 pandemic likely to cause US telemedicine boom

The COVID-19 pandemic is likely to lead to a new era of telemedicine. Medical insurers, including the US government through Medicare, have generally limited telemedicine reimbursements to those who couldn't easily make it to doctor's offices. COVID-19 has emphasized reducing the strain on the entire medical system – from doctor's offices to hospitals.
In order to both reduce the burden on the healthcare system and keep the most vulnerable elements of the population protected, the US government and private health insurers are increasing reimbursements for telemedicine visits and making them more widely available among the US population.
Download this report to learn: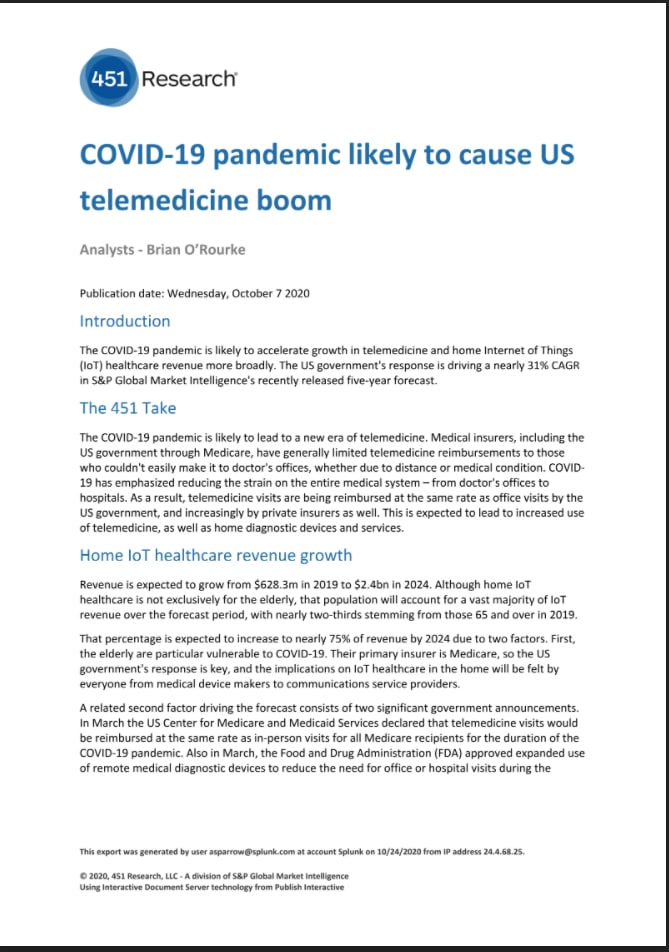 Which populations will benefit from the rise in telemedicine investments
Revenue growth trends and forecast for telemedicine and cloud-connected medical devices
IoT telehealth adoption growth rates by age group and condition