451 Research: 2020 Trends in Customer Experience & Modern Retail Services
Over the years, improving customer experience has remained the top driver for digital transformation, and data remains a core battleground for creating unified customer experiences.
Businesses need to not only capture and unify disparate sources of consumer data, but also effectively contextualize and operationalize information to push critical insights across channels and stakeholder groups.
By not investing in their digital transformation, retailers and merchants also lose out on the opportunity for significant revenue lift. Putting digital tools to work in a transformative way ensures that data, insights and key technologies connect people with information and processes, leading to a better experience for customers and, ultimately, business growth.
Read 451 Research's 2020 Trends in Customer Experience & Modern Retail Services to learn about: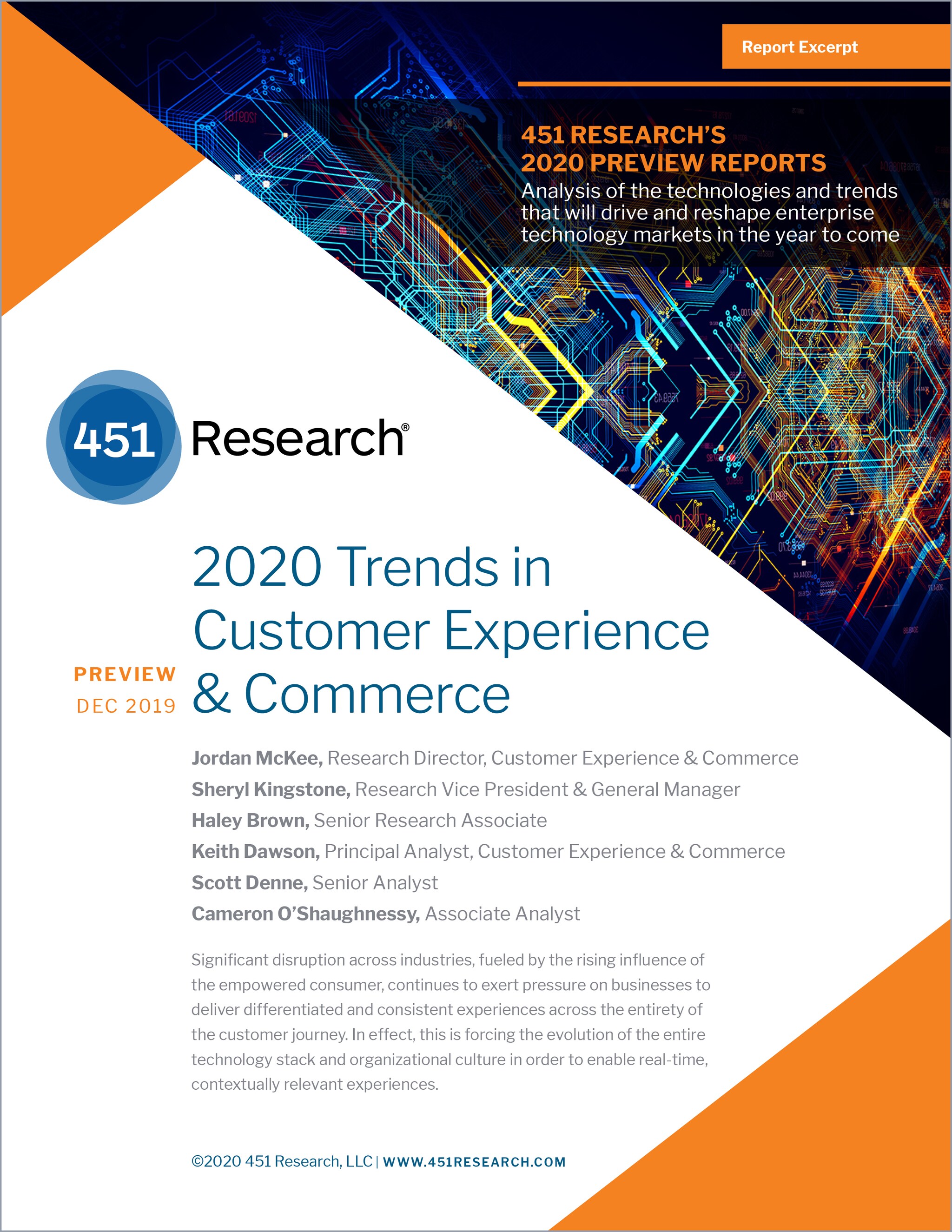 Being data-driven in the experience economy
Evaluating digital platforms for business transformation with vendor considerations in mind
Creating a single view of the customer across disparate data sources