Cloud Ecosystem Visibility
Splunk Cloud Launches on AWS Marketplace
Splunk Apps for Cloud Services
Your cloud ecosystem is diverse – spanning across multiple vendors, applications and systems – and you need visibility across it all. Splunk apps for cloud services deliver this visibility, providing instant security and operational insights into the most popular cloud services. Leverage Splunk apps for cloud services to:
Monitor the uptime and availability of third-party cloud services
Ensure security and compliance across your multi-vendor cloud ecosystem
Deploy third-party cloud services with confidence
Splunk Apps for Cloud Services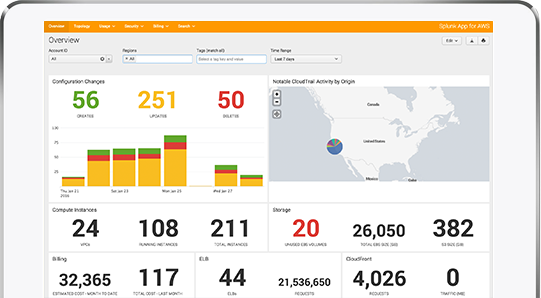 Splunk App for AWS
The Splunk App for AWS integrates with AWS CloudTrail, AWS Config, AWS Config Rules, Amazon Inspector, Amazon RDS, Amazon CloudWatch, Amazon VPC Flow Logs, Amazon S3, Amazon EC2, Amazon CloudFront, Amazon EBS, Amazon ELB and AWS Billing to provide in-depth visibility and rapid insight into your AWS environment.
Learn more about the Splunk App for AWS.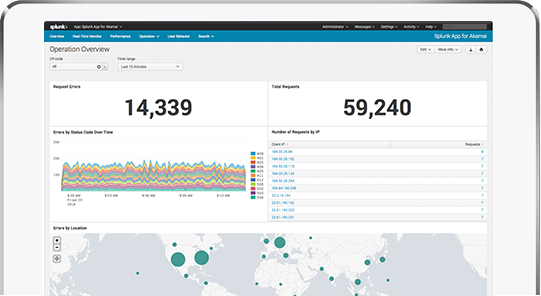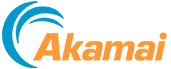 Splunk App for Akamai
Akamai is the global leader in Content Delivery Network (CDN) services and its mission is to make the Internet fast, reliable and secure for customers. The Splunk App for Akamai provides performance monitoring, real-time application security and alerting, user adoption metrics and dashboards.
Learn more about the Splunk App for Akamai.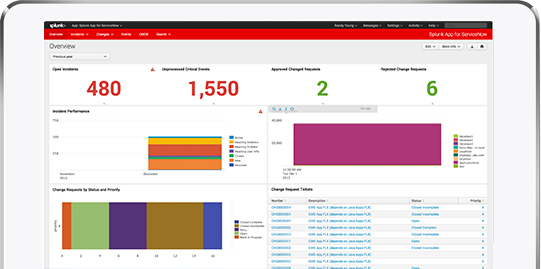 Splunk App for ServiceNow
The Splunk App for ServiceNow provides insight into incident, change, and event management processes in the customer's ServiceNow instance. The app includes a prebuilt knowledge base of dashboards and reports that deliver real-time visibility into the customer's environment, preconfigured data inputs for 20 ServiceNow database tables, support for creating custom data inputs from additional ServiceNow database tables, and more.
Learn more about the Splunk App for ServiceNow.
"The Splunk App for AWS succeeded in providing us an effortless click-through experience in configuring and monitoring all our AWS logs. Using the Splunk App for AWS we are able to visualize and represent our data in a way that makes sense to developers, system administrators and security professionals in one easy to manage interface."
Nathan J Gibson, product privacy and security lead, ADT

Read the News
Ask an Expert
Need help with your environment and requirements? Send us your questions and we will get back to you as soon as possible.
If you need immediate assistance, check out our community forum, Splunk Answers.
Contact Us