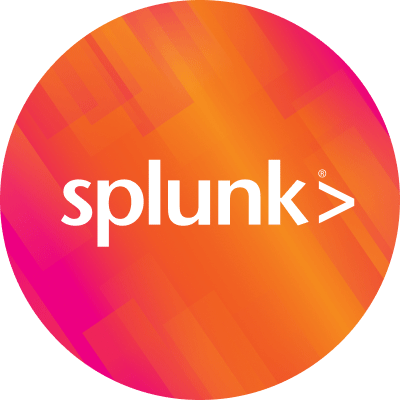 By Splunk October 26, 2012
About 350 people attended a webinar we did for the CiscoLive audience yesterday and it was a fantastic experience. Now, UCS is revolutionary hardware from Cisco that is taking datacenters by storm – about half a roomful of people at our users conf were in the process of purchasing a Cisco UCS or already had it deployed in their datacenter. However, managing a UCS presents interesting challenges with the limited tooling available.
We love that Cisco wrapped hardware around an API with the UCS, because we can Splunk the API. Hal Rottenberg, Solutions Architect @splunk, Author, Podcaster, Speaker, PowerShell MVP, VMware vExpert, (@halr9000), wrote this awesome app for UCS that grabs UCS faults, events, performance statistics like temperature, power and network throughput and brings it into Splunk.
What's the advantage of this data in Splunk?
Well, first of all there is the convenience of having all your UCS data in one place across all your Cisco UCS domains, regardless of server type. And the beauty of operational views such as this one: a view of all your faults trended over time and which elements were the noisiest, what was most often the cause of faults and how many are unresolved.
Then there is the power of Splunk at your disposal – you can report on temperature, power consumption, network throughput and with the Splunk search language- find anomalies, outliers, calculate power costs by chassis, find sensitive hotspots and get real time alerting on identified problems.

But the really big deal is that when the data is in Splunk alongside your Vmware data, your Windows/*Nix data, your application data – it becomes really easy to correlate when users are impacted by a fault in the hardware or any other technology tier.
Take a look at the screenshot below : it includes a user session latency, OS stats, hypervisor stats, storage stats and the relevant UCS chassis fault count!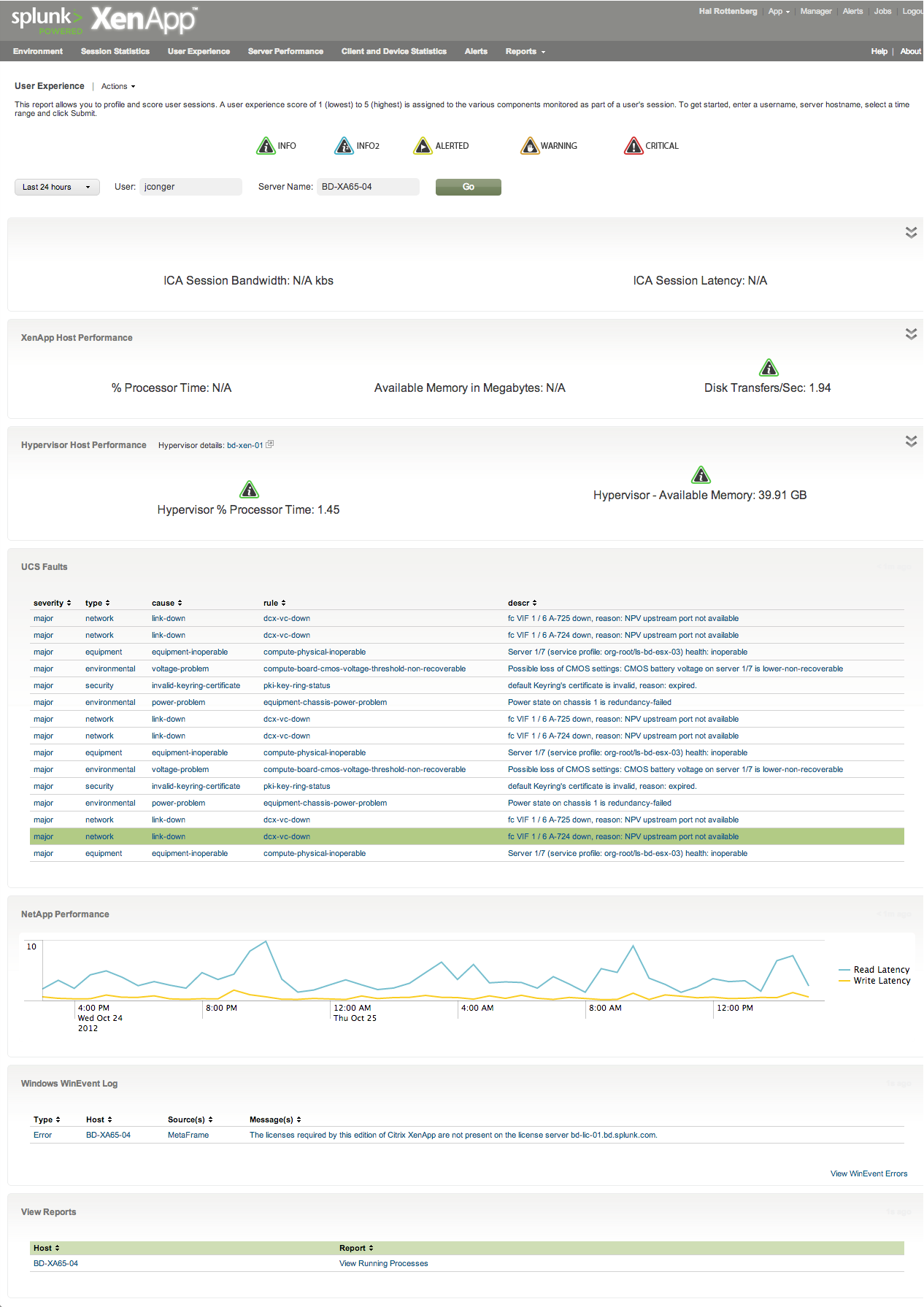 A live demo of the app and a great Q&A session is at the below link – be sure to view it!
https://www.ciscolive365.com/connect/sessionDetail.ww?SESSION_ID=5103&tclass=popup
And of course, you can try out the app for yourself from this link on Splunkbase:
http://splunk-base.splunk.com/apps/54084/splunk-app-for-cisco-ucs
Try it out and tell us what you think!
----------------------------------------------------
Thanks!
Leena Joshi