If mobile apps are part of your business, having real-time insight into app performance, crashes, usage and transactions is critical. With Splunk MINT, developers, operations and business all gain insight into the mobile end user experience and can answer questions like: Is the app working or is it crashing on users? Are transactions fast or slow? Where are my mobile users, and what are they clicking and swiping on my mobile app. In March, we introduced Splunk MINT – including an app that connects directly on top of Splunk Enterprise.
We haven't stopped there. This week at ..conf2015, we are announcing a number of cool enhancements to the offering.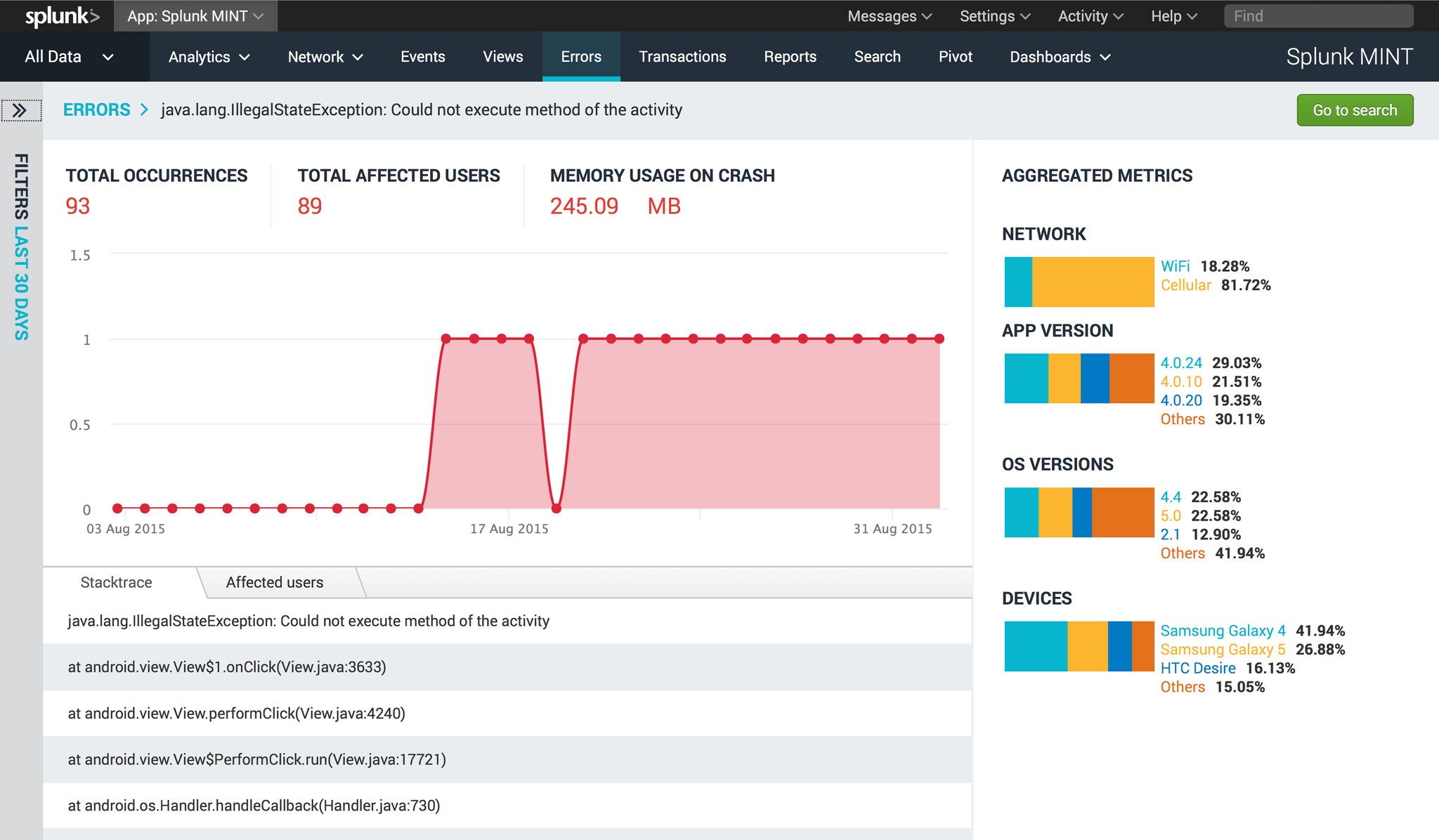 More developer insight with Stacktrace graphs and screen tracking offers real-time insight into how users are engaging your app and how users are affected by performance problems. Whether it's unresponsive APIs or high transaction volumes, Splunk MINT pinpoints problems. If the problem is code execution and crashes, Splunk MINT can help you determine whether it's a particular release, and whether it's a problem seen by few, or seen by many.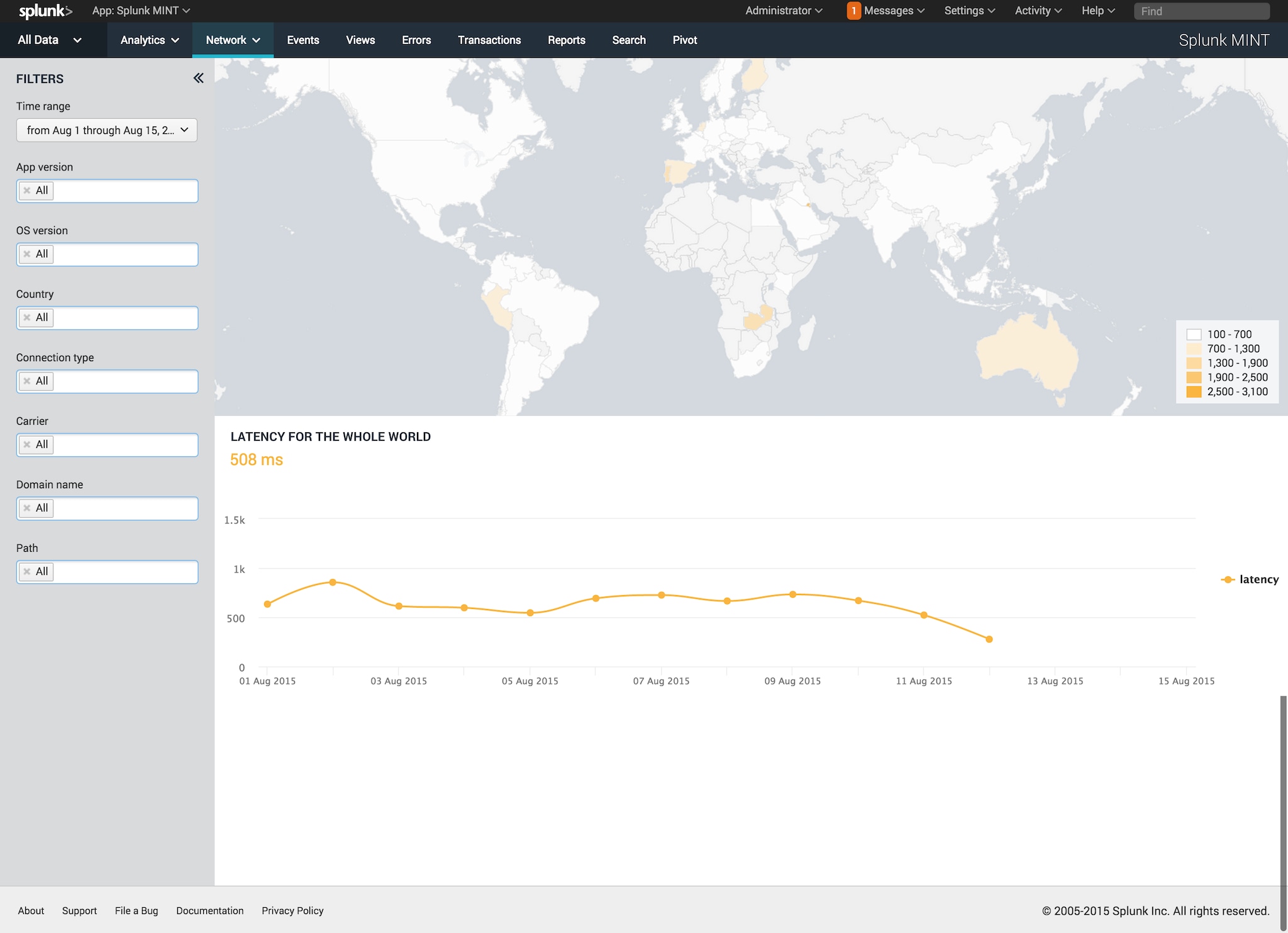 Detailed user analytics including geolocation data on where your mobile app users are. You can use this information to ask questions of your mobile data like "are people in Brazil experiencing a slower response time using my app than users in the US?". New Events and Views data and dashboards give you insight into what people are swiping and clicking on in your mobile app. This can help you focus on usability improvements, inspire new features you want to offer, and provides other insights useful to developers, and product managers.
Additional mobile app support includes support for hybrid mobile apps. Here's a blog entry that describes our support for mobile apps in more detail.
Splunk Cloud support
Getting started with Splunk MINT involves two key steps. First, developers need to incorporate the Splunk MINT SDKs into their mobile app. Second, Splunk admins need to get the Splunk MINT app. Here's a short white paper that outlines the steps.
What insights do you want to gain on how your mobile apps are doing in production? Leave us a comment on this blog or ask a Splunk MINT expert if you want to get started with Splunk MINT.
Follow all the conversations coming out of the conference:
Happy Splunking,
Bill Emmett
Director, Solutions Marketing, Application and Mobile Intelligence
Splunk Inc.