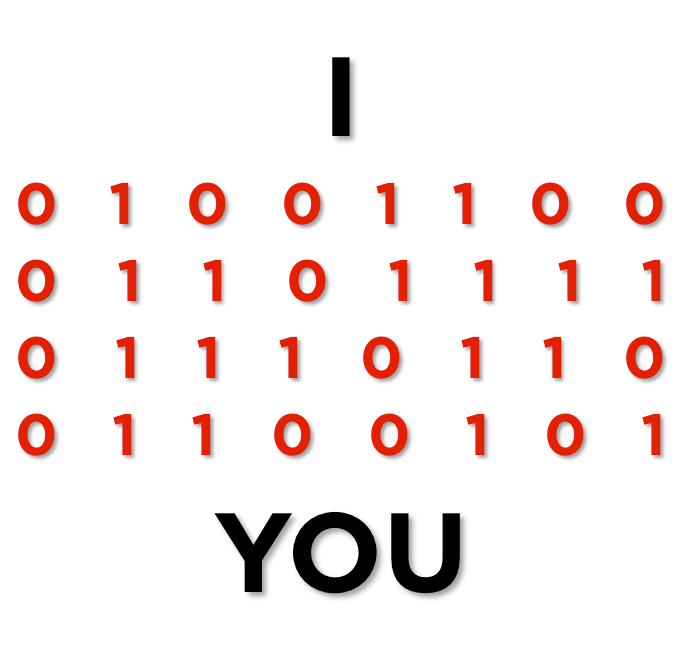 Firstly, happy Valentine's Day. Last year I wrote a slightly dubious love story to big data that you can read and cringe at here. This year I thought I'd try and be a bit less cheesy romantic novel and be a bit more loved up data analyst. I've pulled together a few different dating, gift and Valentine's spending data sets and indexed them in Splunk. The outcome is some interesting analytics and insights which I'll try and summarise into some love-based Operational Intelligence (sounds romantic doesn't it?) that will give you a sure fire, data driven way to have a successful Valentine's Day. Please consider that last time I tried to predict something with data (the winner of the soccer world cup in 2014) I could not have been more wrong so take this advice at your own peril.
First up, a confession. I've been married for twelve years so I'm not exactly an expert on online dating so I'm replying completely on the data here. I took a data set from a 2013 survey about online dating to see if this would help shed some light on the current trends, perceptions and success rate of finding love on the Internet. The first question I asked the data using Splunk was "what's the view of people who use online dating?"

It turns out that the majority of people see online dating as a good way to meet people and helps people find a better match due to having the chance to meet more people. It was good to see so little negativity in the responses. I then asked the data the main reasons for online dating:
The two highest scoring, major reasons for online dating are clearly meeting people with similar interests or meeting people who share your beliefs or values.
Assuming that the online dating part has gone well, I thought I'd look into what kinds of people are most likely to celebrate Valentine's day and how they celebrate it. I took a different data set and created a couple of Pivot Tables in Splunk to find this out. My first data visualization was which demographic is most likely to celebrate Valentine's Day.

From the above chart, if you're lucky enough to be dating someone who earns over $50,000 or between the ages of 25-34, you're most likely to be celebrating Valentine's Day. If you're dating somebody over 65 then the chances are a bit slimmer.
So the next question…what do people tend to buy each other for Valentine's Day. What gift (if any) should you get your loved one? Luckily Splunk has the answer for you based on your demographic:

If you're 18-24, you're getting chocolates most likely. Men are most likely to buy flowers (we know flowers work as long as they aren't the cheapest bunch from the local petrol station) whereas women are most likely to buy a gift card. If jewellery is the thing you're really looking for on Valentine's Day then your best bet is to find a man between 18-24. I'm personally putting this down to young love.
For the last part of the analysis I created a "Valentine's Economics" dashboard (who says romance is dead?) From the chart below you can see the recent trends in average spend per person but also (in this case) the total spend, by year, by the US in total on Valentine's Day. Looks like 2009/2010 wasn't a good year for love but in the last couple of years we're all feeling a bit more romantic.

Finally I looked at how people are using their mobile on Valentine's Day:

It seems the older you get, the less likely you are to use a mobile for anything Valentine's related but between 18-34 you're quite likely to buy something on your phone for your loved one.
The data driven guide to love
So having looked at all the information, here's my data driven, Operational Love Intelligence guide to Valentine's Day (powered by Splunk):
If you're dating online, you're most likely to find someone looking to meet a person with similar interests to them.
Once you've met them and you're planning the ultimate Valentine's Day (and night) then hope that the person is between 25-34 and earns more than $50,000 if you want them to celebrate it with you (good luck asking the questions about their age and salary via the online dating service).
If you're spending Valentine's with a man, expect flowers (men: make them good flowers). If you're dating a woman, expect a card. If you're 18-24 then chocolates work.
You're going to be really lucky if you get jewellery (based on this data) so if you do get some – you might have found "the one".
Expect your gift to be around the average price of $80. If you're spending $80 and you're a man, you can get quite a good bunch of flowers for that. If you're a woman, who are most likely to buy a card, then for $80 you can probably get a pretty awesome one.
If your date is on their phone on Valentine's Day and between the ages of 18-34 then they've probably forgotten to get you a gift and they are quickly trying to buy something. If they are over 55 and on their phone on Valentine's Day then they are probably emailing someone or texting somebody at work.
Happy Valentine's Day – I hope it is a romantic one.