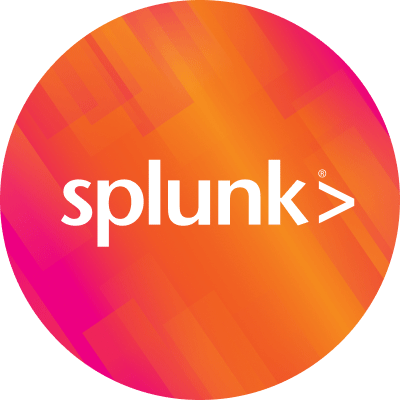 By Splunk June 18, 2012
What has Splunk got to do with Mobile Grocery Shopping? This is indeed an intriguing topic, and we have recently worked with the Infocomm Development Authority (IDA) of Singapore to have a working showcase to demonstrate how Splunk is used as the data engine to collect, index and report on the machine data that are generated from Near Field Communication (NFC) handsets where they are used to emulate mobile grocery shopping.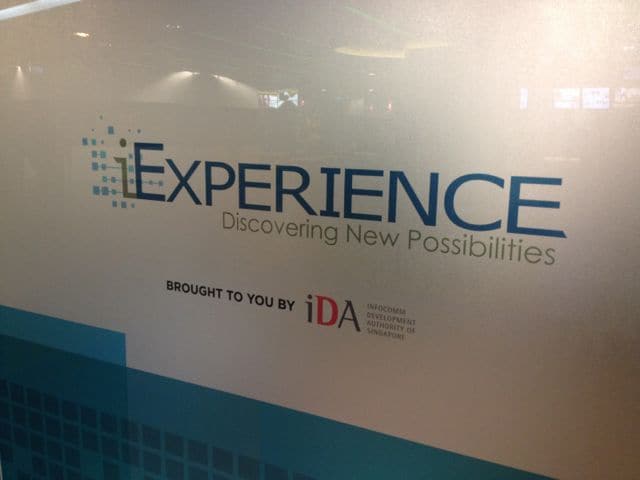 This showcase will be located at the iExperience Centre, which is located at Esplanade Xchange along the shortest underground linkway between Raffles City and Suntec City.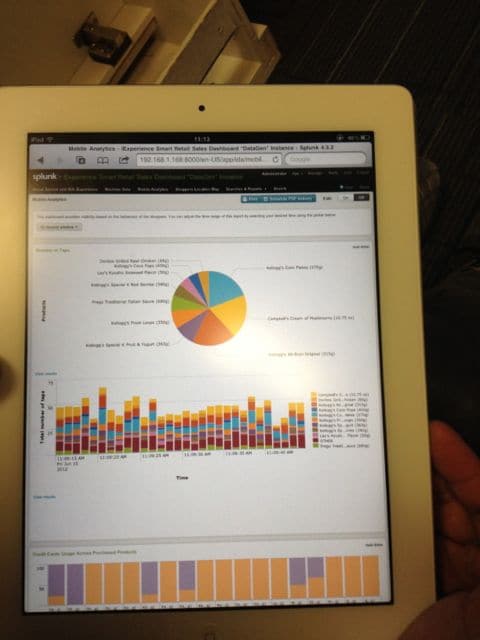 Some of the highlights for this year include:
Mobile NFC grocery shopping on a smart poster with real time dashboards powered by Splunk.
Trying out Augmented Reality and experience how an "earth-shattering" greeting can be delivered.
Mingle and interact with a delightful concierge robot at its first ever appearance in Singapore (from 19 June to 23 June 2012 only).
Get a first-hand insight on workplace of the future, with teleconferencing facilities and other collaboration tools.
Explore remote health monitoring from the comfort of your home.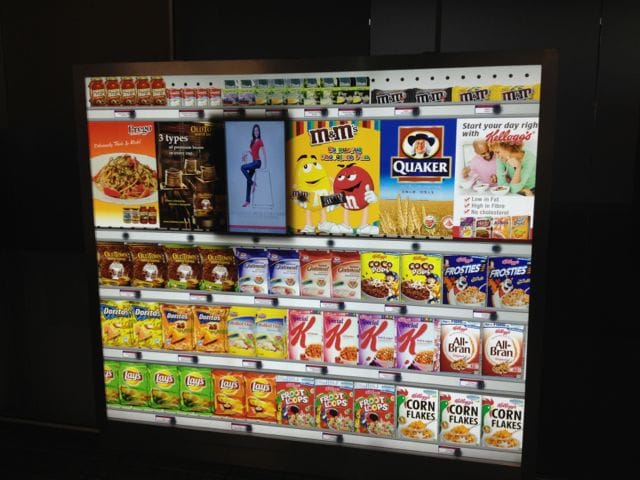 Smart poster with embedded NFC tags. A photo of Vi Ly is seen surreptitiously in the background.
Back to the NFC integration – this is a complete end-to-end integration from the NFC handsets to the mobile middleware platform that will receive and process the data and subsequently posting the raw machine data out for Splunk for indexing and reporting.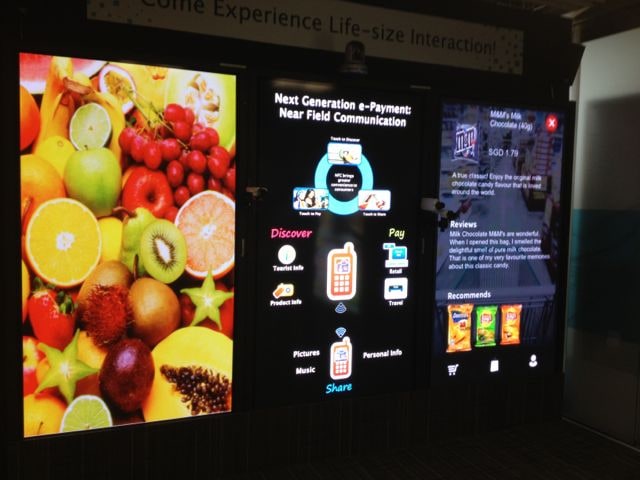 The results are phenomenal. Turning raw data like /t=1, /p=4,3,1:v into real-time analytics are something that Splunk does everyday. Even the team I was working with walked away awed and impressed with how easy Splunk 'automagically' takes care of the nasty issues like timestamps recognition. Coupled with our agile reporting, analytics and visualization along with our powerful search and reporting language just makes it easy to build up the entire showcase from scratch. Talk about fast time to value!
If you happen to be in Singapore, do make sure you swing by the iExperience Centre to check out the showcase. Tesco in Korea did a similar concept on mobile grocery shopping as well, and there is an interesting Youtube video that you can catch if you are keen.
Tesco Korea Subway Virtual Store
----------------------------------------------------
Thanks!
Tat-Wee