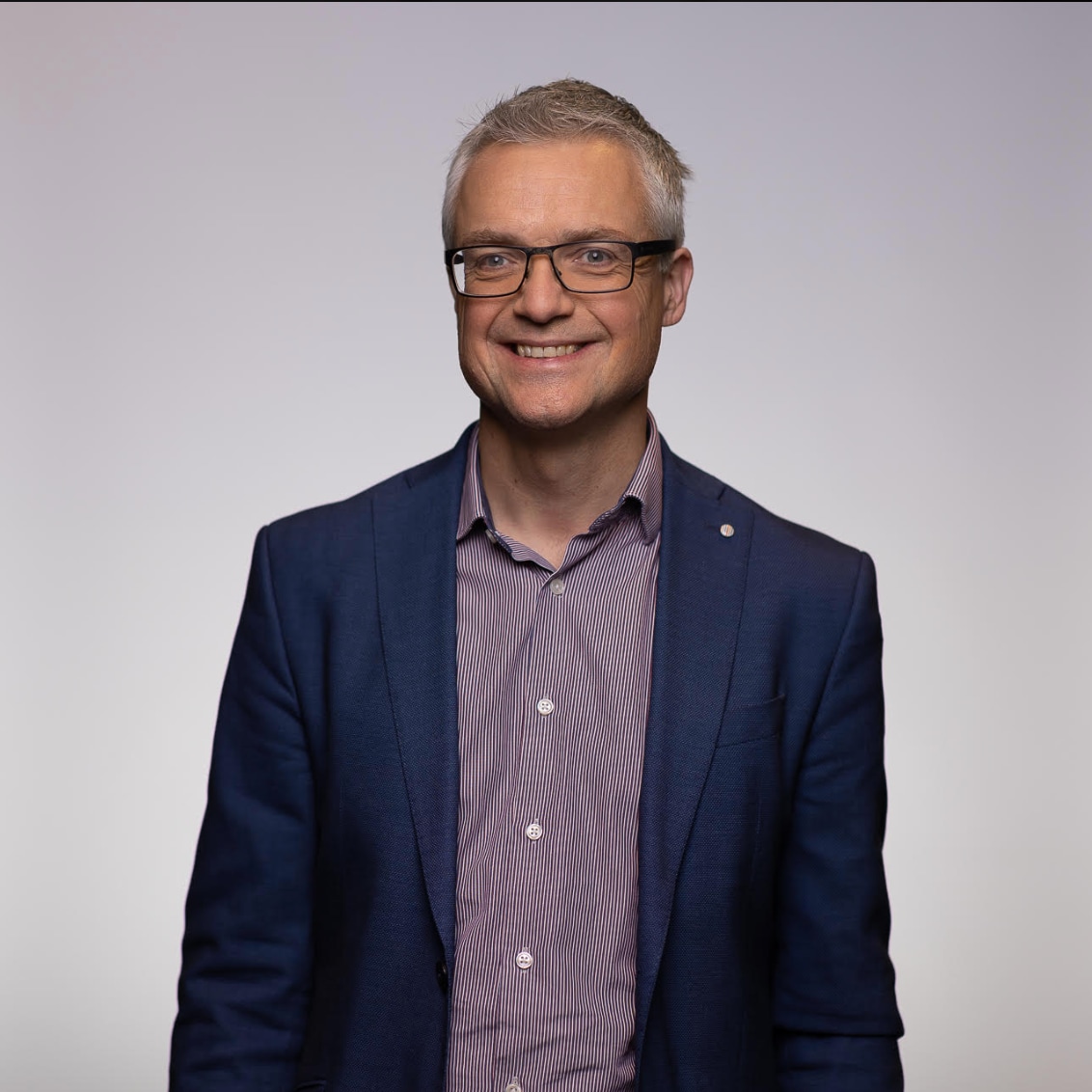 By Charles Adriaenssens June 22, 2016
It's not every day that you get to be involved in a record attempt, but Splunk is currently supporting a team of four cyclists in their quest to break the world record for a team cycling from the West coast to the East coast of the US.
The Race Across America (RAAM) www.raceacrossamerica.org is an annual cycle race involving teams of four riders. The total race distance is 3,070 miles and it involves 55 stages between a series of waypoints – fixed coordinates on a route that starts at Oceanside, California and ends at Annapolis, Maryland.
The stages themselves can vary dramatically in length, terrain and altitude change. The weather conditions and wind speed will have a significant impact on the time it takes to complete the race and therefore the likelihood of any team breaking the record. Fair weather and favourable wind conditions will mean that the record attempt could be on!
The team can select any rider for every stage, so it is constantly evaluating which rider is best placed to ride the next stage. To help them select the right rider for each stage, the Splunk Business Analytics and IoT team have built a model using our Machine Learning Toolkit that predicts how long it will take each rider to complete each stage, based on their training data.
(For the more geeky among you, our model used linear regression to predict the cumulative distance travelled for any rider in the team in a fixed time, based on the terrain that they will encounter during the stage.)
Below is example output from the model. It shows how far riders 1 and 2 will travel at the start of the race, assuming that they each ride for 30 mins.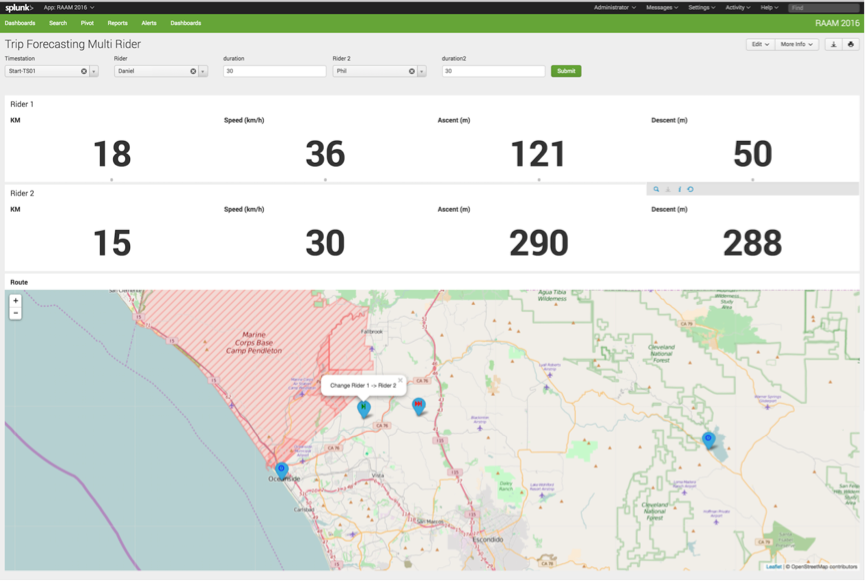 During the race, each of the four riders in the team have also been completing questionnaires after every stage to provide feedback on their health (heart rate, temperature, blood pressure), their recovery between stages (nutrition, thirst, sleep quality), as well as any injuries (soreness, fatigue, any treatment given).
The race team have been using the Splunk model in combination with data from the rider questionnaires to refine their strategy during the race. This has ensured that the team has the best possible chance of breaking the record.
So, how did they get on? Well, we'll be able to let you know whether they broke the world record or not in a couple of days. In the meantime you, can follow the team's progress here (team name RAAMIN4CHARITY):
http://www.uk.logicalis.com/solutions-and-services/information-insights/race-across-america/daily-dashboard/