The English soccer season starts this weekend and I was lucky enough to go to the season opener (The Community Shield) for my son's first football match. He had a lot of questions including "who won the most matches last year?", "who scored the most goals?", "who gave the most red cards?". Despite my shambolic efforts to predict the winner of the 2014 World Cup, I thought I'd try and find out by Splunking the data.The top four in the Premier League last year were Chelsea, Manchester City, Arsenal and Manchester United (in that order) so I thought I'd look into the story the data told about the season. I managed to find a file of all the results from the 2014/2015 season and added the dataset to Splunk. I then created four dashboards that I'll discuss below. .
First up is how did each team perform home vs away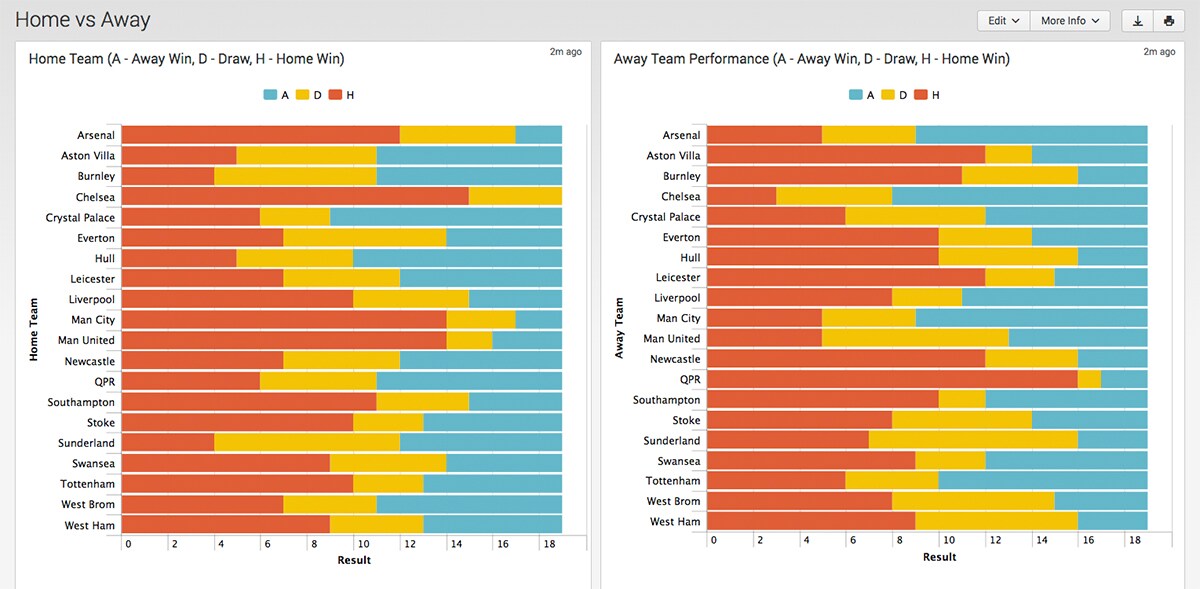 Key point here is that Chelsea didn't lose a game at home (no blue in the left bar graph) and won the most number of games away (lots of blue in the right hand graph). Manchester United, City and Arsenal all performed very well at home.
Drilling down into a bit more detail you can see the most home and away wins below – Chelsea won most at home and away (hence winning the title). Manchester United and Manchester City both did well at home but Arsenal did better with away wins (hence just beating Manchester United into fourth).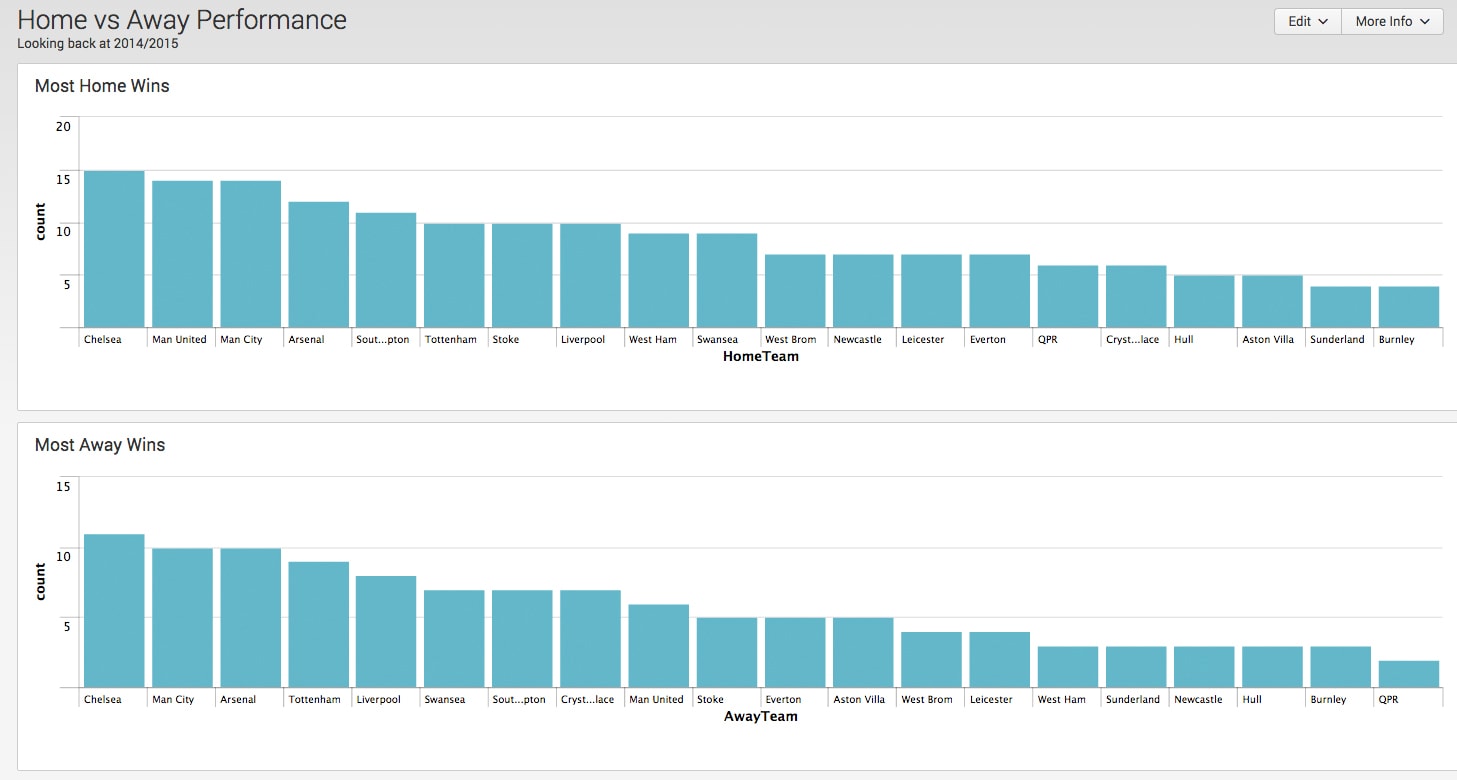 Looking into the highest scoring team, you'll see that Arsenal, Manchester United and Manchester City scored more goals at home than Chelsea but Chelsea didn't lose any home games (clearly leading to the "boring, boring Chelsea" chant). However Chelsea did score more goals away than everyone other than Manchester City.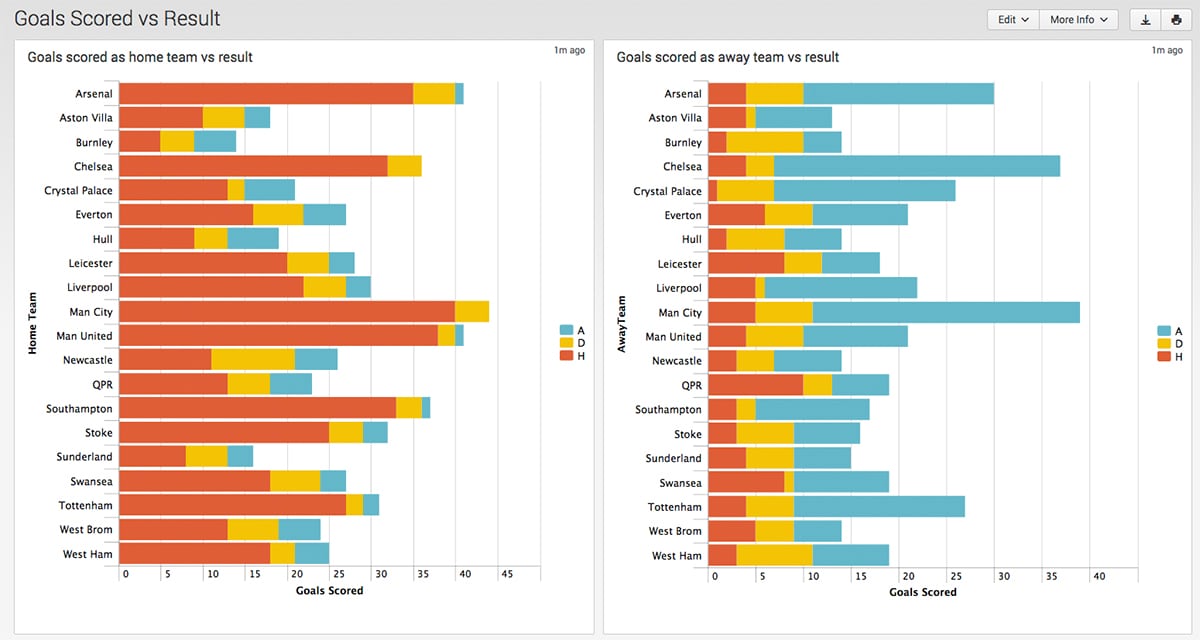 To try and answer the referee question from my son I looked into the performance of each referee and was surprised just how many red and yellow cards are given out in a season: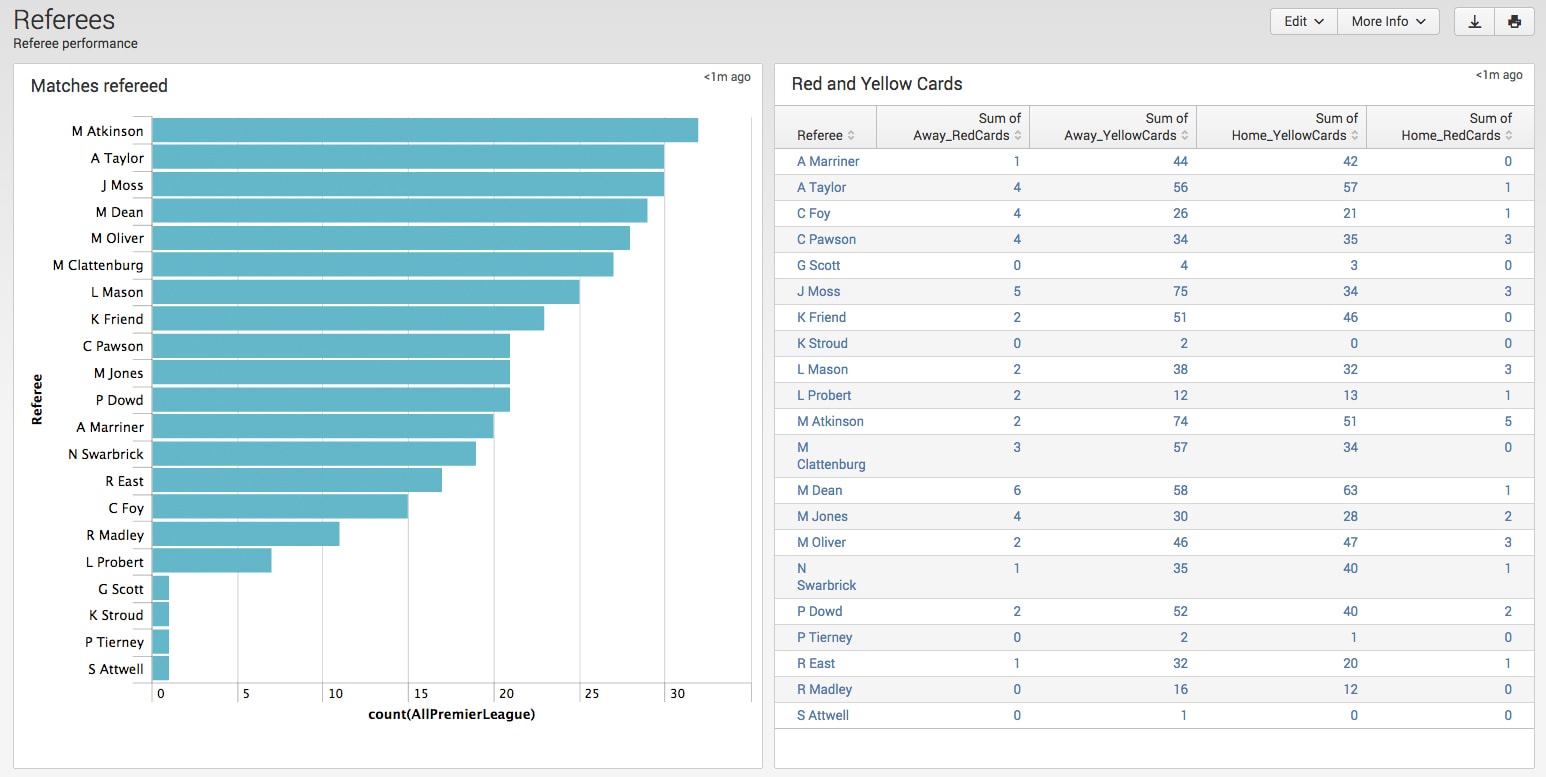 If you're playing an away game then watch out for Jonathon Moss or Martin Atkinson. If you're playing at home then Mike Dean or Martin Atkinson are likely to dish out the cards.
You can find the dataset here if you want to do your own analysis.
Enjoy the soccer season! I'm rooting for a Manchester United win….