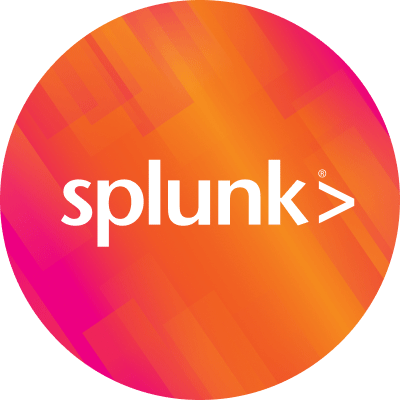 By Splunk January 13, 2012
Splunkbase has a new feature: Star Ratings for apps!
Splunkbase now has 229 apps and add-ons (and growing!), and it's time for a better way for our users to see the quality of a given app at a glance. The solution? Rate your favorite apps by assigning them a star rating.
You don't have to write a text review of an app to rate it (although we'd really appreciate your honest feedback). Just hover your mouse over the number of stars you want to give an app and click. That's it!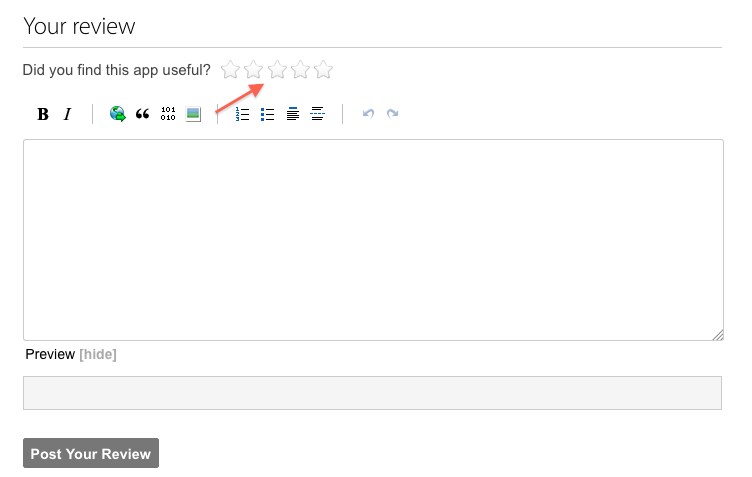 If you decide to also post a review, you will see your star rating next to the review. If you change your mind later, you can always update your review and rating of an app.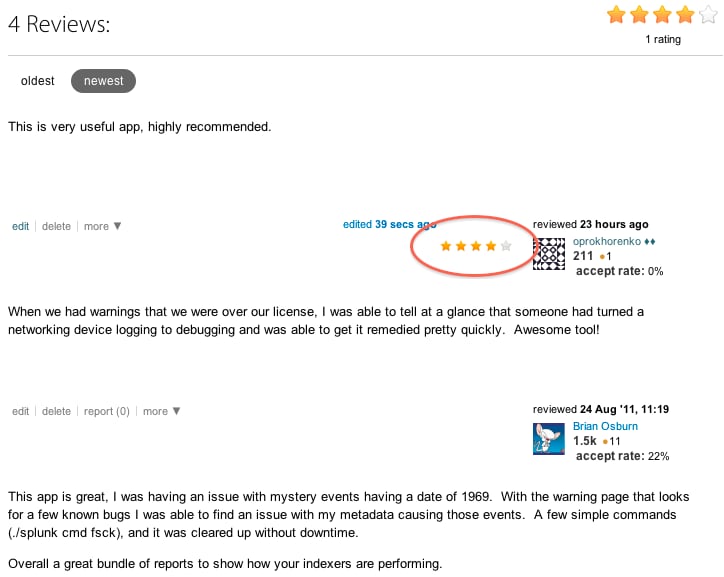 If you would like to see the overall rating for an app, it's on the right, next to the total number of reviews.

Star rating is an easy and effective way to provide feedback to app authors and to let other Splunkbase users know about the quality and usefulness of an app. I hope you will find it helpful while exploring our apps.
As always, I greatly appreciate your feedback. Please don't hesitate to send me your suggestions by email.
----------------------------------------------------
Thanks!
Olexandr Prokhorenko