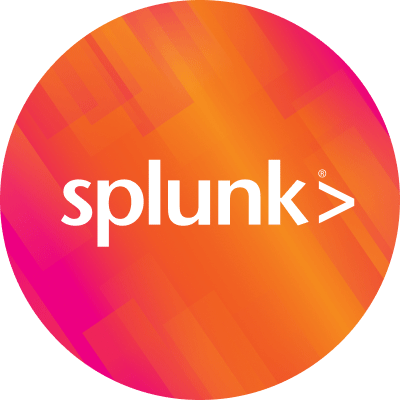 By Splunk April 03, 2015
This post is the second in a series analysing social data about the UK General Election 2015.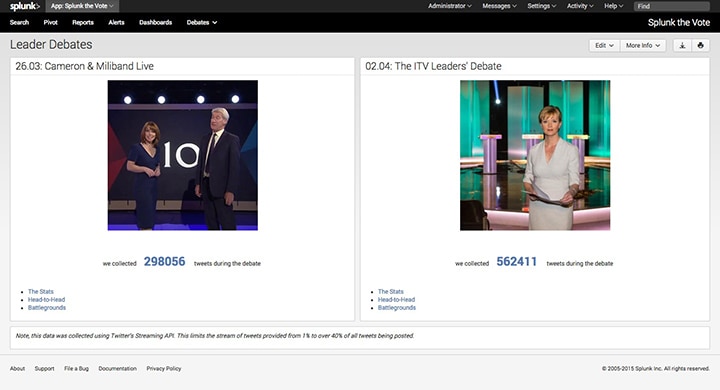 Last night (02/04/2015) saw the second televised debate in the run up to the UK general election. Unlike the first, this debate saw all leaders from the 7 main political parties take part.
As we did with the first debate, we collected a sample of tweets to answer the most important question; who won?
The Data
We collected 312,000 tweets from around 123,000 unique users – so about 3 tweets per user in the 2 hour period. Tweet volume is almost double the first debate, however tweets per user is lower indicating more people were discussing this debate on Twitter.
Read more about the ways we analysed the data here.
If you want to build some cool stuff with this data, grab the data set here and let me know what you find.
I extracted this data from my Splunk instance with the following API request:
>curl -k -u admin:changeme https://0.0.0.0:8089/services/search/jobs/export --data-urlencode search="search index="ge2015" source="rest://twitter_hashtags" #leadersdebate earliest="04/02/2015:18:00:00" latest="04/03/2015:00:00:00" | fields _raw" -d "output_mode=csv" > 0204leadersdebatetweets.csv
The Results…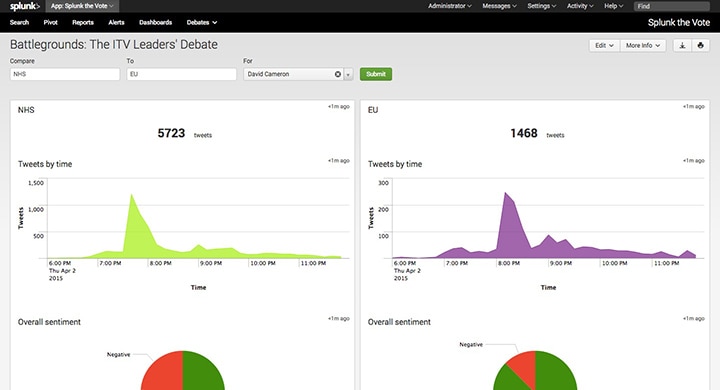 Looking at the leaders individually, here's what I found:
David Cameron (Conservatives)

Tweets: 32,983
Overall Sentiment: Positive (84%)

Ed Miliband (Labour)

Tweets: 22,252
Overall Sentiment:Positive (91%)

Nick Clegg (Liberal Democrats)

Tweets: 15,743
Overall Sentiment:Positive (86%)

Nigel Farage (UKIP)

Tweets: 38,441
Overall Sentiment: Positive (86%)

Nicola Sturgeon (Scottish National Party)

Tweets: 39,143
Overall Sentiment: Positive (87%)

Leanne Wood (Plaid Cymru)

Tweets: 10,485
Overall Sentiment: Positive (93%)

Natalie Bennett (Green)

Tweets: 12,539
Overall Sentiment: Positive (83%)
----------------------------------------------------
Thanks!
David Greenwood