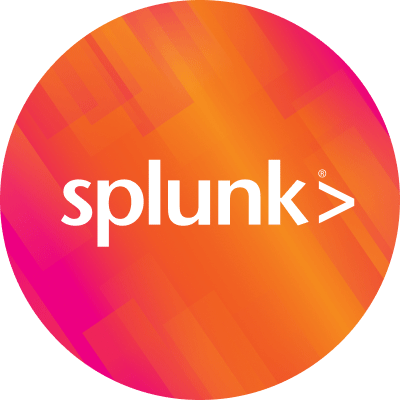 By Splunk March 03, 2010
SplunkLive is coming to a city near you. We braved the wintry weather of Boston to kickoff the 2010 SplunkLive series and now we're heading south and east (even though the snow may still follow.)
First we've got SplunkLive Munich. Monday, March 8, 2010 at BMW Welt.
Christina Noren VP, Products, and Steve Sommer, VP Marketing, will be representing the Yanks, along with our new German crew, who've just opened our Munich offices.
Alexander Strobl has been bringing the power of IT Search to Accenture's enterprise clients in Germany where he works as a Technical Consultant in the Data Center Technology and Opeations team. Alexander is responsible for analysis, design, roll out of Splunk. His most recent Splunk project was with a large worldwide services company with more than 50,000 employees on three continents operating mail order, distribution, e-commerce and over-the-counter-retail trade. Accenture implemented Splunk to transform the management of several technologies including Linux, virtualization and large-scale storage systems.
Then Mika Borner, Head of Internet Messaging for Swisscom will tell us how Splunk's monitoring, alerting and reporting helps to keep its network running in peak form and helps Swisscom to fight spammers and e-mail system abusers. He first heard of Splunk when we held SplunkLive Zurich in 2008, and now he's back to share his own success story.
Register now for SplunkLive Munich to join the discussion and see the latest Splunk features.
Back on US soil, we'll be attending SANS 2010 in Orlando, FL at the Swan and Dolphin on March 9. We recognized as a User Vetted solution to address SANS Top 20 Critical Controls–check out why in booth 107.
And if you're in town for SANS, why not swing over to SplunkLive Orlando on Wednesday, March 10! We'll be just down the street at the Sheraton Safari Hotel and Suites.
For the SplunkLive event, long-time customer Voxeo takes the stage to share its success. They help enterprises improve service and lower costs by automating and connecting their most common phone calls with its Interactive Voice Response (IVR) or Voice over IP (VOIP) solutions. More than 100,000 developers build apps on Voxeo's platform, and they access the data they need to troubleshoot those apps through Splunk! Plus more than 150 staffers in Voxeo's 24 x 7 NOC watch Splunk dashboards to watch for spikes and errors, then dig in to remediate problems before they cause network outages. They are power users of Splunk and it's a great opportunity to see the places you can take Splunk in your IT environment.
Coleman Technologies, a leading-edge IT and systems engineering services provider, uses Splunk to support the availability, security and compliance of IT systems it maintains for multiple customers. It's first and second-tier staffers monitor Splunk to keep customer's systems online and customer satisfaction scores high.
Register now for SplunkLive Orlando to join the discussion and see the latest Splunk features.
From Orlando, we'll jet up to Atlanta to host Cox Communications, The Atlanta Journal Constitution and a large healthcare provider for SplunkLive Atlanta on Thursday, March 11, 2010.
Cox Communications delivers cable and telecommunications services to more than 6 million customers. Cox uses Splunk to run its NOC, SOC and conduct forensic investigations.
The Atlanta Journal-Constitution is the only major daily newspaper in Atlanta, Georgia. The AJC is the flagship publication of Cox Enterprises and reaches more than 2.3 million unique visitors per day. The AJC gets a single view of its security posture across workstations, servers, network and security devices using Splunk.
The large healthcare provider has virtualized much of their IT environment–hosting critical business applications, development servers, and the webservers hosting subscriber information websites all on VMware instances. As you can imagine wrangling and troubleshooting all of these VMs can present quite the management problem–which is why it chose Splunk to help ensure uptime, and facilitate capacity planning. Join us to learn more about the proactive ways this IT team is managing its cirtual systems with Splunk.
Register now to join us at the W Atlanta – Perimeter on Thursday March 11.
Join us if you can, or send your friends or colleagues–should be great to hear these customer stories!
----------------------------------------------------
Thanks!
Erin Sweeney