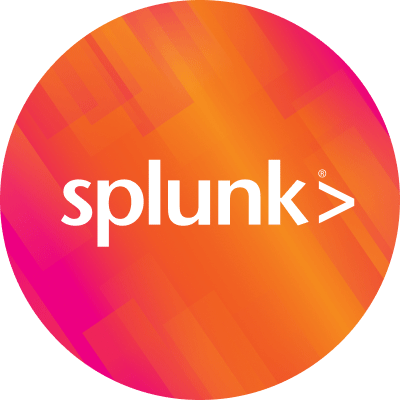 By Splunk April 21, 2015
Updated 2/19/2021: Splunk MINT is no longer available for purchase as of January 29, 2021. Customers who have already been paying to ingest and process MINT data in Splunk Enterprise will continue to receive support until End of Life, announced as December 31, 2021 for all MINT products: App, Web Service (Management Console), SDK and Add-On.

---
Today at Fluent Conference we are releasing the new version of the Splunk MINT SDKs that bring some new & exciting features.
With Gartner predicting that by 2016 50% of Mobile Apps will be hybrid it's about the right time to release our support for Hybrid! The market is desperately looking for better tools when it comes to HTML5 performance and we wouldn't be happier with this release.
The latest version of the Splunk MINT SDKs allows developers to monitor not just the performance of the native side but also what is going on in the Web View. You will have to add our native SDKs into your mobile apps and then write a few lines in order to instrument the Web View. The Splunk MINT SDK will automatically inject JS code that will monitor out of the box the following:
Web view path name, load time and as an extra on Android it will also capture the DNS lookup time, DOM Processing Time & Server Time.
AJAX performance (latency, server status)
JS errors
On top of that all the Splunk MINT SDK functions will be available inside the WebView. So you can still log events, transactions, add breadcrumbs or add extra data.
It is important to note that the JS side of the SDK will communicate the data back to the native side of life, this way we augment the Web View data with attributes we can only get from the Native side like carrier, type of connection, device SKU, app version, OS version, etc. On top of that we rely on the robustness of the native code for data batching, compression & networking.
The best part? Monitoring your web views requires just a few lines of code!
iOS (Webview)

MintUIWebView *webView = [[MintUIWebView alloc] init];
[webView setDelegate:self];

iOS (WKWebview)

WKWebViewConfiguration *webConfig = [[WKWebViewConfiguration alloc]init];
MintWKWebView *webView = [[MintWKWebView alloc] initWithFrame:self.view.frameconfiguration:webConfig];
webView.navigationDelegate = self;

Android
In the xml file that contains your webview replace <WebView /> with <com.splunk.mint.MintWebView>. At the activity, add the following:

MintWebView webView = (MintWebView) findViewById(R.id.webview);

So just by adding a couple of lines all the operational metrics from WebView will flow into your Splunk Enterprise through the Splunk MINT Data Collector!
Screen Tracking
But this release doesn't stop here! The Splunk MINT SDKs will now – automatically – track the screens that the end user is viewing! You will be able to find out which are the paths that your end-users are viewing, what are the most used features and understand usage patterns! On top of that we will also track the time elapsed between two screens and the time that was required for the screen to load (hybrid & iOS only)!
Battery Monitoring
Splunk MINT SDKs will also now include information about the battery level status in every datapoint we capture! Gather data and use Splunk Enterprise in order to understand how your energy usage patterns change between releases, different networks & devices. Simply put, Mobile meets Big Data with Splunk!
We hope you are excited as we are! Analyzing Mobile data with Splunk Enterprise opens a new chapter for Mobility. You can now literally create new analytics & dashboards with a few finger prints!
What are you waiting for? Sign up at http://mint.splunk.com and download the SDKs. And if you have any questions about Splunk MINT, give us a shout and Ask the Experts.
----------------------------------------------------
Thanks!
Panos Papadopoulos