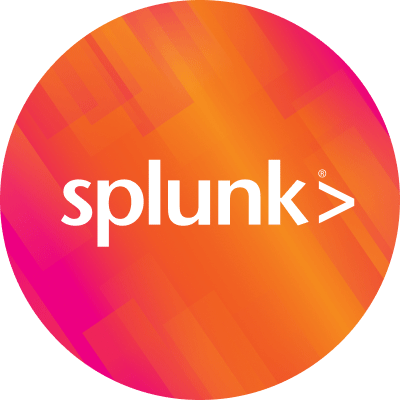 By Splunk October 11, 2016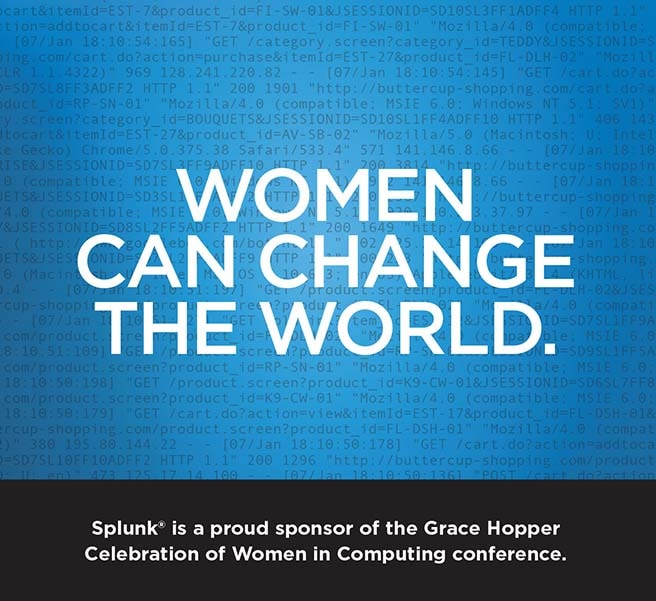 The 2016 Grace Hopper Celebration of Women in Computing will take place Oct.19-21 in Houston, Texas, and we are pleased that Splunk has signed on as a sponsor. The world's largest gathering of women technologists will include inspiring workshops, seminars and networking events.
Named after computer pioneer Admiral Grace Hopper, the conference connects women in computing with organizations that view technology innovation as a strategic imperative. The event is presented by the Anita Borg Institute for Women in Technology, a nonprofit organization focused on the advancement of women in computing.
Splunk will have a booth at the event (#2414), so you can come by and talk to Splunkers from our products, marketing and human resources teams about opportunities and life at Splunk. Splunk believes in the power of women to advance, to innovate and to change the world. Here are some details on what we're doing:
Splunk has an active Women in Technology group that works to broaden the diversity at Splunk to reflect our community. In 2015, Splunk formed the WiT group to support the growth and development of women at all levels and disciplines, both at Splunk and throughout the industry. We are committed to supporting women's success in the technology industry, including recruiting and promotion practices, career development and mentoring, industry recruiting events, and branding and awareness. We also want to support younger girls and women as they explore careers in technology. Read our other Splunk WiT blog posts here.
Splunk's executive team has prioritized attracting and retaining diverse talent, and we have joined the National Center for Women & Information Technology (NCWIT) Workforce Alliance to support these efforts. We are very proud of our many talented women leaders at Splunk, including Haiyan Song, senior vice president of Security Markets, who has been named as one of the 2016 Top 50 Most Powerful Women in Technology by the National Diversity Council. Haiyan recently bylined an InformationWeek article on closing the gender gap in cybersecurity and spoke on a panel on the same subject at our user conference. Our management team also includes Tracy Edkins, senior vice president, chief human resources officer and Susan St. Ledger, chief revenue officer.
We're excited about sponsoring the Grace Hopper Celebration of Women in Computing conference and hope to speak with you there. if you're attending. We're at booth #2414. We're hiring… check out our Splunk career website for opportunities, submit your resume and meet with us on-site.
We look forward to seeing you there!
Join the conversation online: #SplunkWiT