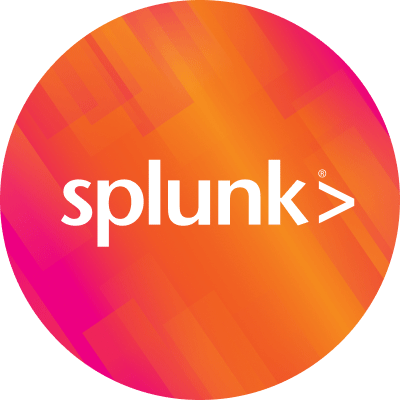 By Splunk April 19, 2012
We are very happy to announce the general availability of the Splunk App for WebSphere Application Server 2.0! We'd introduced this solution earlier in the year (http://blogs.splunk.com/2012/03/02/splunking-your-websphere-application-server-environment/) and are proud to make it available on Splunkbase as a fully supported app http://www.splunk.com/goto/GetWAS. Use the Splunk App for WAS to monitor logs, configurations and performance of large scale production deployments of WebSphere Application Server. With 2.0, we primarily focused on enhancing the installation and deployment for very large scale environments, but you will also find several new and improved dashboards such as the centralized exception monitoring, configuration overview and performance dashboards. You can use these to extend and customize the app for your environment.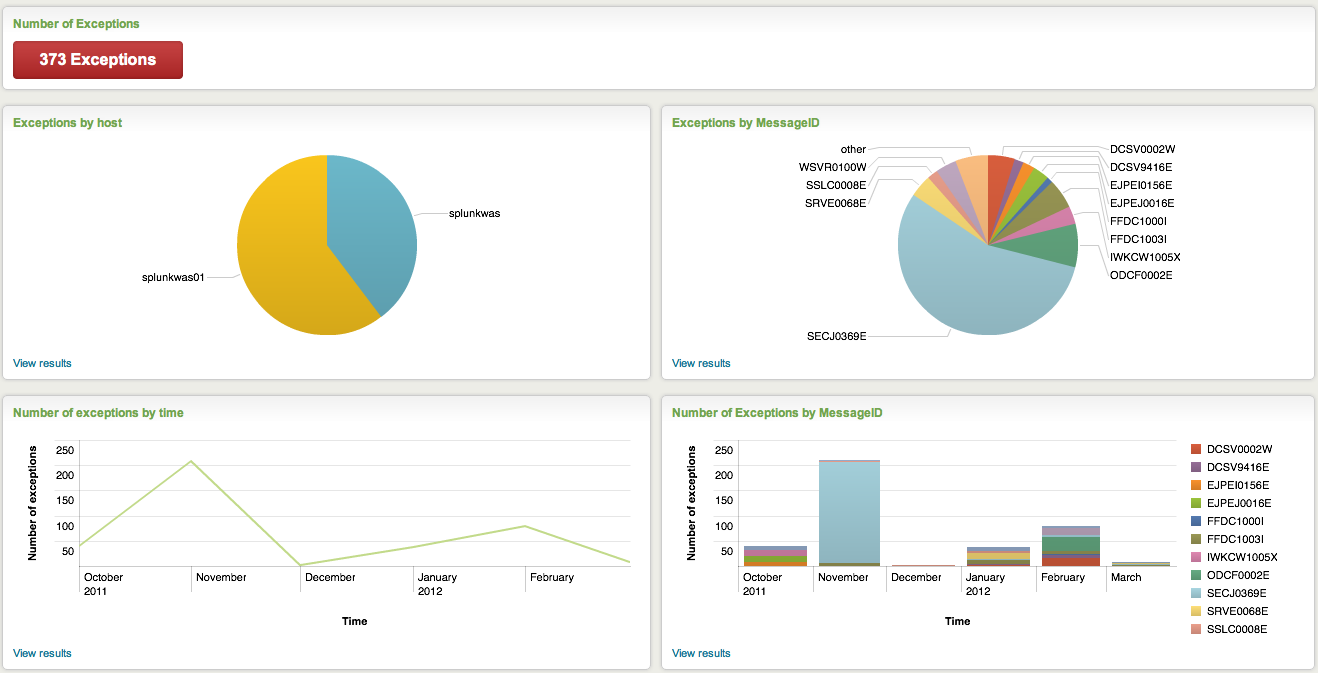 Getting into the details
In order to successfully deploy Splunk for WAS you will need to install 3 components:
The Splunk App for WAS: The Splunk App installs on your central Splunk instance. It boasts brand new pre-built reports and dashboard views that give you a run-time view of your JVM, Memory, heap size, CPU Usage, connection pools and much more.
The Splunk Forwarder Add-on for WAS: WebSphere Application Server generates a variety of logs, both in textual format (like the SystemErr.log, ServerException.log…) and non-textual format – like the binary activity log. In addition to this there are a number of configuration files in XML. The add-on allows you to easily discover which files and directories to monitor, giving you rapid time-to-value when dealing with such large environments.
The Splunk Forwarder Appliance Add-on for WAS: There is a large amount of performance data generated in WAS environments and is tucked away in APIs (JMX). The add-on allows you to collect this performance data remotely and in a scalable fashion via Java API calls. Configurations can also be collected via these remote calls
What does this mean to you?
During our beta period, the WAS Configuration overview dashboards and Performance metrics dashboards have caught a lot of attention. The predefined field extractions from the log data have easily allowed customers to extend dashboards and create alerts quickly for their specific use cases. Customers have also liked the solution's ability to compare WAS configurations through the extension of existing dashboards.
The core value of Splunk is to get operational intelligence on your applications and infrastructure through event data. Event data not only helps you pinpoint troublesome spots but when combined with an analytic software like Splunk, provides you the ability to take event data to the next level – to gain a real-time meaningful understanding about your application environment.
This version of Splunk for WAS focuses on ensuring that the solution can be deployed at scale, with centralized configuration through the deployment server. Not only does it come with out of the box scripts to help you get started easily, with this solution, we give you a very comprehensive offering that will allow you to consolidate log and performance metrics across your WAS implementation. You gain access to new JVM logs, performance and inventory dashboards providing a real-time snapshot of your WAS environment. There are new dashboard views that also allow you to watch for specific errors and exceptions in your WAS environment. If you want to monitor several PMI metrics such as thread pool usage, number of connections, security configurations, not only can you do so in real-time, but you can also compare it with historical trends and chart them easily with this solution.
Summarizing the key features, this release includes
Separate distributable components over your WAS installation and Splunk installation, including a performance data collection VM
Optional out of the box installation scripts to get you up and running faster
Support for WebSphere Application Server Network Deployment (versions 6.0 and above)
Scalable and remote Performance Monitoring Infrastructure (PMI) data collection via the Java Management Extensions interface (JMX)
New JVM log, performance and inventory dashboards
Splunk for WAS solution administration dashboards
Easily extend and/or customize the solution for your use cases.
Excited? Want more?
Discover how easy WebSphere monitoring and reporting can be. Download Splunk for WebSphere Application Servers http://www.splunk.com/goto/GetWAS and go through the documentation http://docs.splunk.com/Documentation/WAS to get started. Give us your feedback and let us know what more we can do to enrich the experience by sending us an email at websphere@splunk.com
----------------------------------------------------
Thanks!
Alok Bhide