Do you remember where you did you holiday shopping last season? I'll bet you did much of it online. The early returns are in, and while in-store traffic is down, online spend is up at least 14% last year. Webscale applications are critical, but it's not just for retail anymore.
Splunk customers, such as John Lewis, Ubisoft, and Tesco have been using Splunk software as their platform collect, analyze and provide insight on the availability, usage and performance of their applications and services. As a result, they have the insight required to keep their apps running and performing well, and understand the usage trends that help them make better decisions.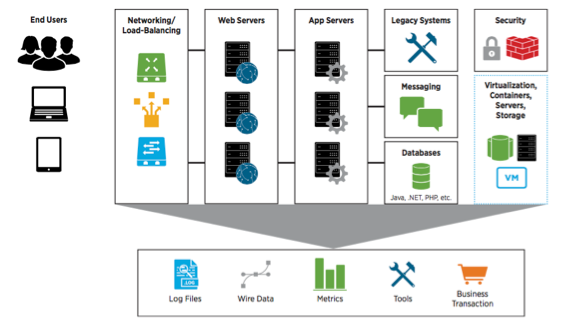 An additional benefit of taking a platform approach involves APM data. By consuming data from APM tools, you can gain additional insights on your application data. Customers like CSAA have been Splunking their Dynatrace data and they are sharing their insights and success at a webinar on March 30. Please register and join us!
We wrote a white paper to provide you some additional insight on the requirements and advantages of taking a platform approach for your management data. Whether it's logs, metrics, APM data, data via APIs, or data sources to provide more business context, Splunk offers a great approach for indexing and analyzing this information.
Give it a read and let us know what you think!
Bill Emmett
Director, Solutions Marketing, Application and Mobile Intelligence
Splunk Inc.