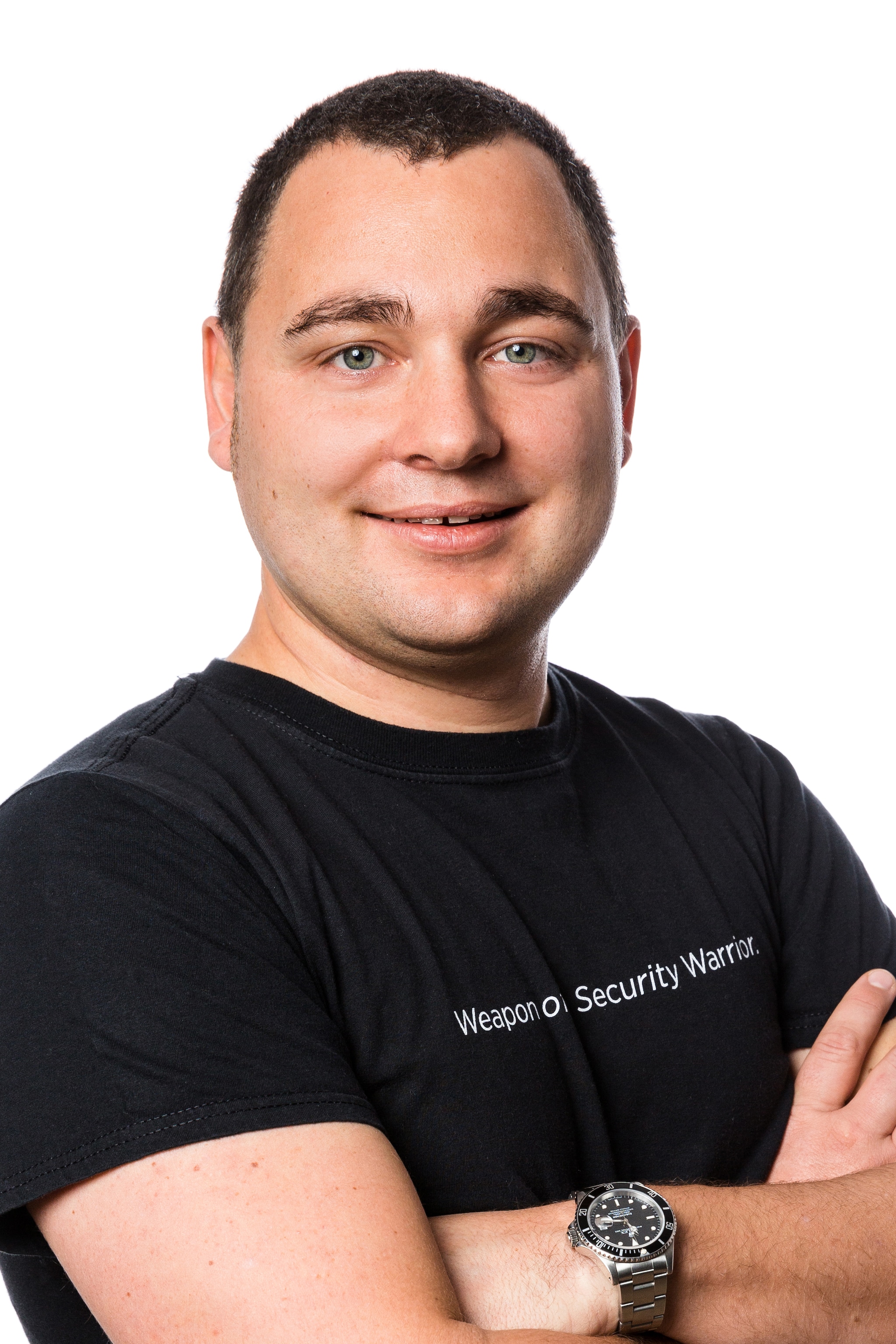 By Matthias Maier November 07, 2016
Some weeks ago the 36th GiTEX event was held in the United Arab Emirates, with this year's specific theme being everything related to IoT, Smart Wearables, and Smart Cities. We are entering an age where Smart Devices and Smart Cities are becoming part of our life and it's interesting to see how each organization, whether it be private or public paving the way for a better and more automated tomorrow.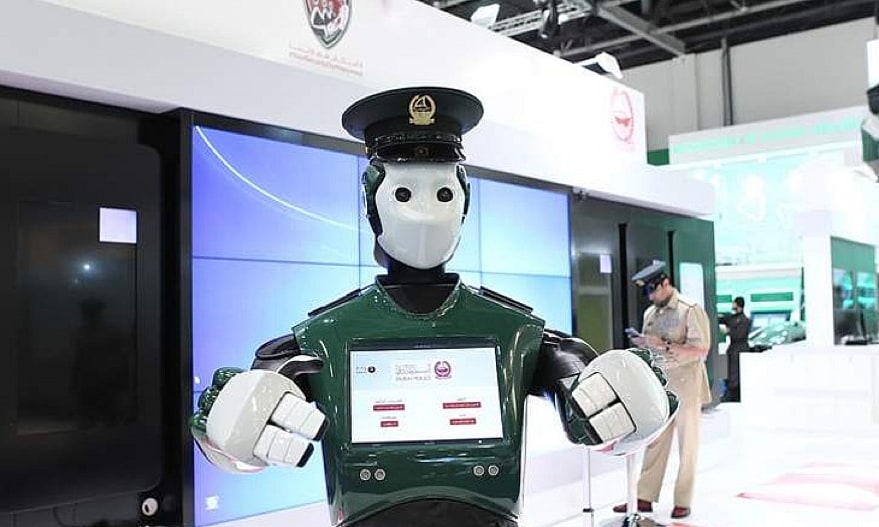 This year, the public sector was in the forefront of innovation when it came to anything Smart, and a prime example at the GiTEX event was Dubai Police. They stole the show with the development of a fully automated robot that is able to speak both English and Arabic and assist people with different tasks.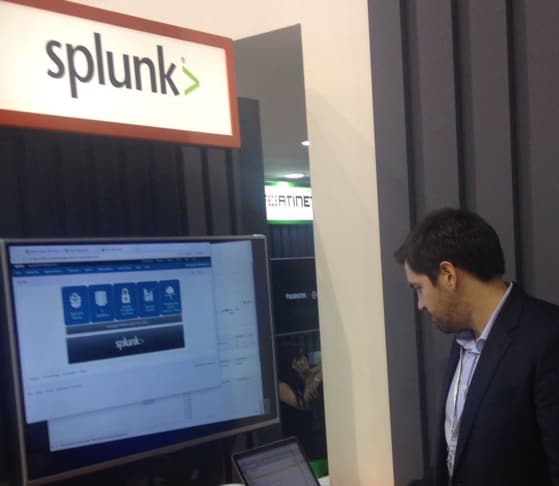 Splunk was there to help the MEA region to understand how to solve a number of critical problems such as monitoring different devices for failure prevention, helping with operational insight in order to improve efficiency and device usage, and finally, to help in monitoring the security of these connected smart devices. As we have seen in recent DDOS attacks, in today's interconnected world, IoT devices if not secured correctly, can cause large issues.
Splunk has the ability to index any type of machine data and with the advanced machine learning capabilities that we have embedded into Splunk, we are even able to predict issues that may occur in the future before they impact the business.
One of the things that we as Splunkers love to see is how other technologies can benefit from our advanced reporting and analytic capabilities by tapping into Splunk's strengths. This year at Gitex a number of our technology partners such as Nutanix, F5 and NetApp were running Splunk demos on their stands, highlighting the additional visibility and analytics you can gain from using Splunk. Our ecosystem loves us, and we love them for that as well.
Another key partner of Splunk at Gitex this year was our Middle East distributor Redington. Redington are a value add distributor and since we first started working with them, they demonstrated their enthusiasm around Splunk, deciding to put Splunk's machine ingesting capabilities to the test. For this they initiated an internal competition within their sales organization on who had the most conversations with GiTex visitors at their booth, measuring their ROI for such roadshow events.
Splunk was used for analyzing the information and providing real time analytics for all of Redington's staff to see how they ranked and how they were doing both from an ROI perspective but also within their own internal competition. Note that the screenshots are anonymized and the names of the staff members and numbers have been changed.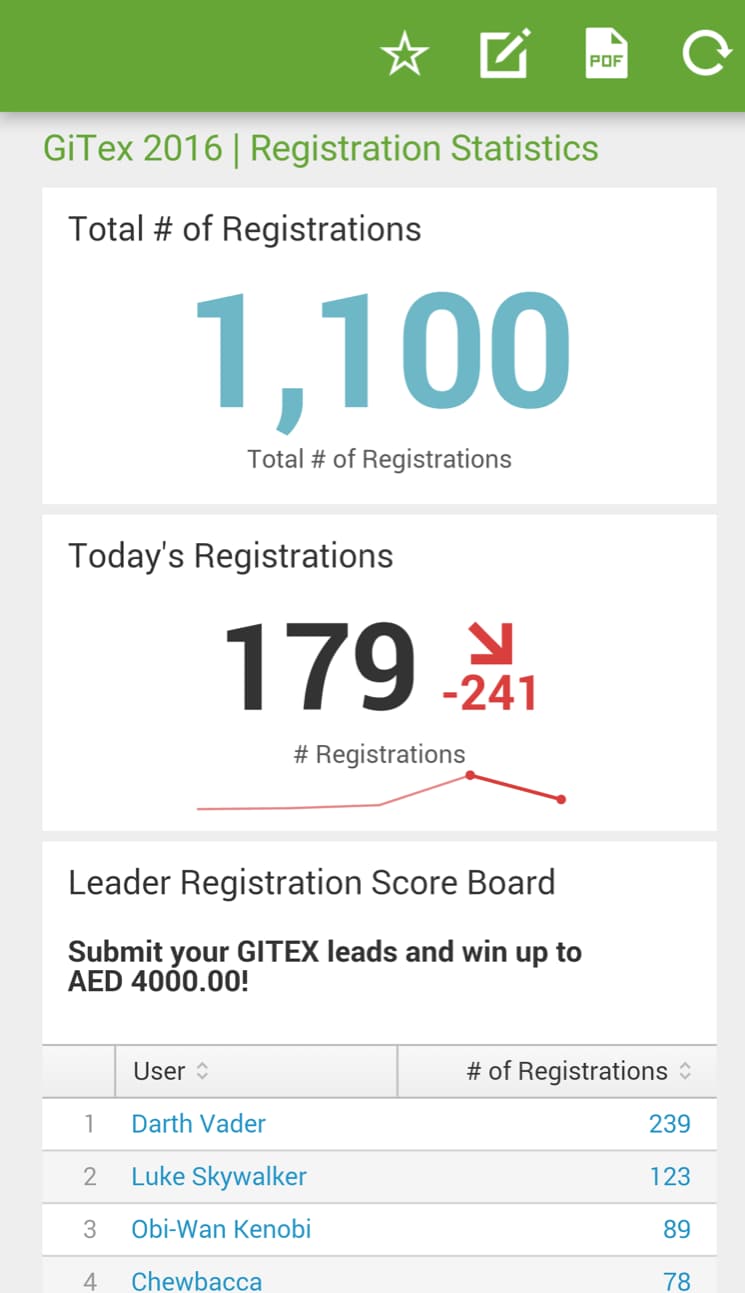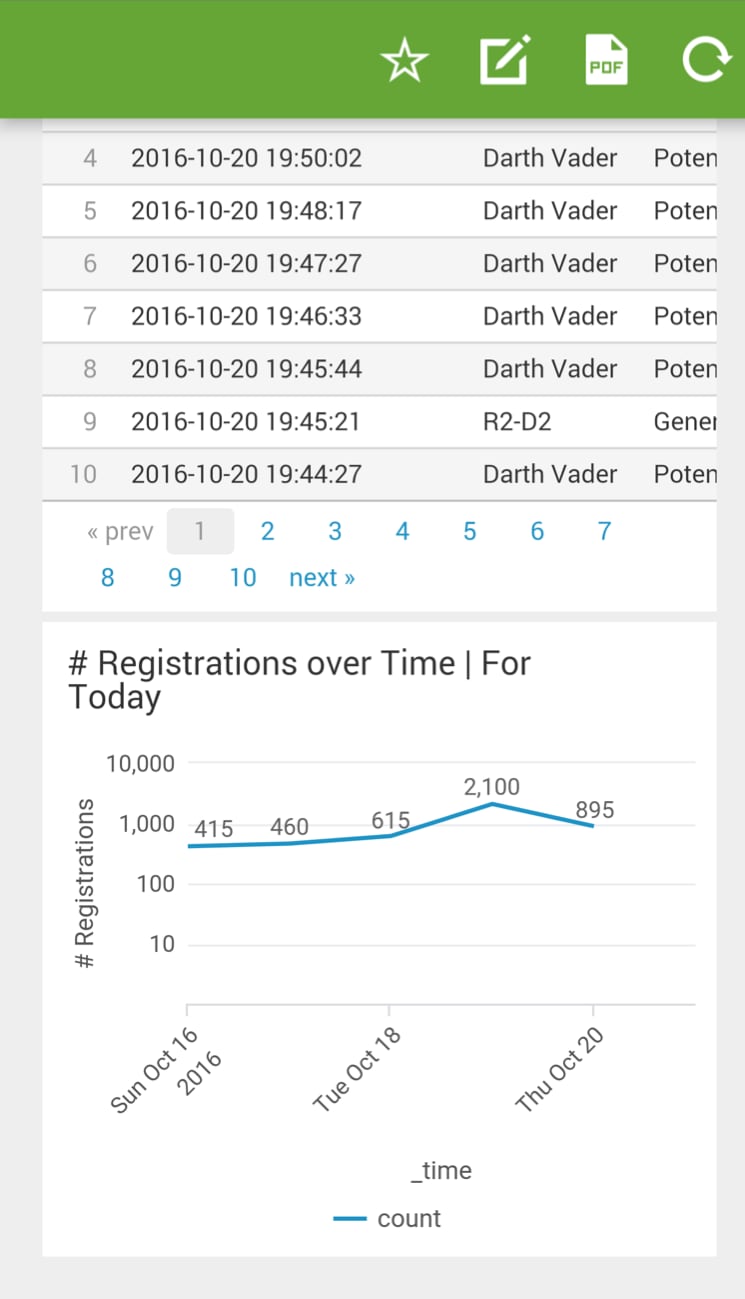 Every Redingtonian equipped with Splunk's mobile application kept on refreshing their screen to see their ranking; truly a fascinating scene to watch, and all of this was possible by leveraging Splunk's real-time machine data indexing capabilities.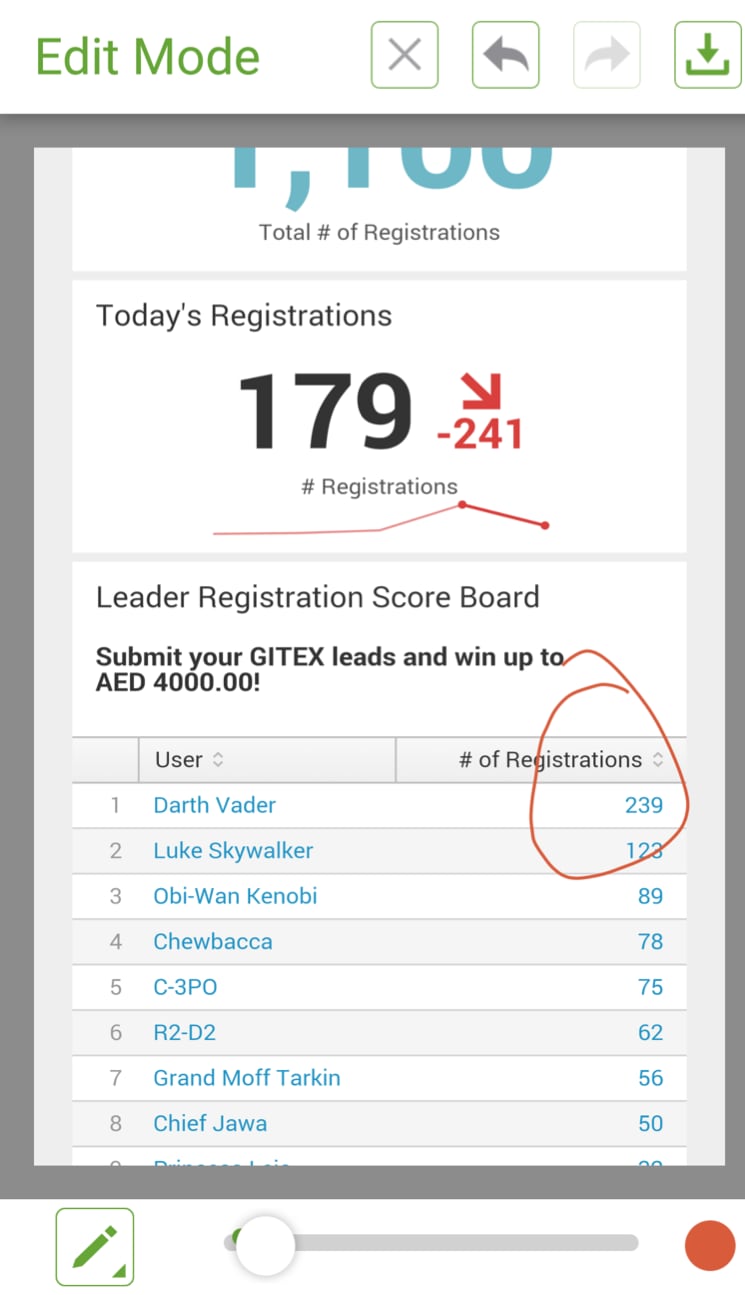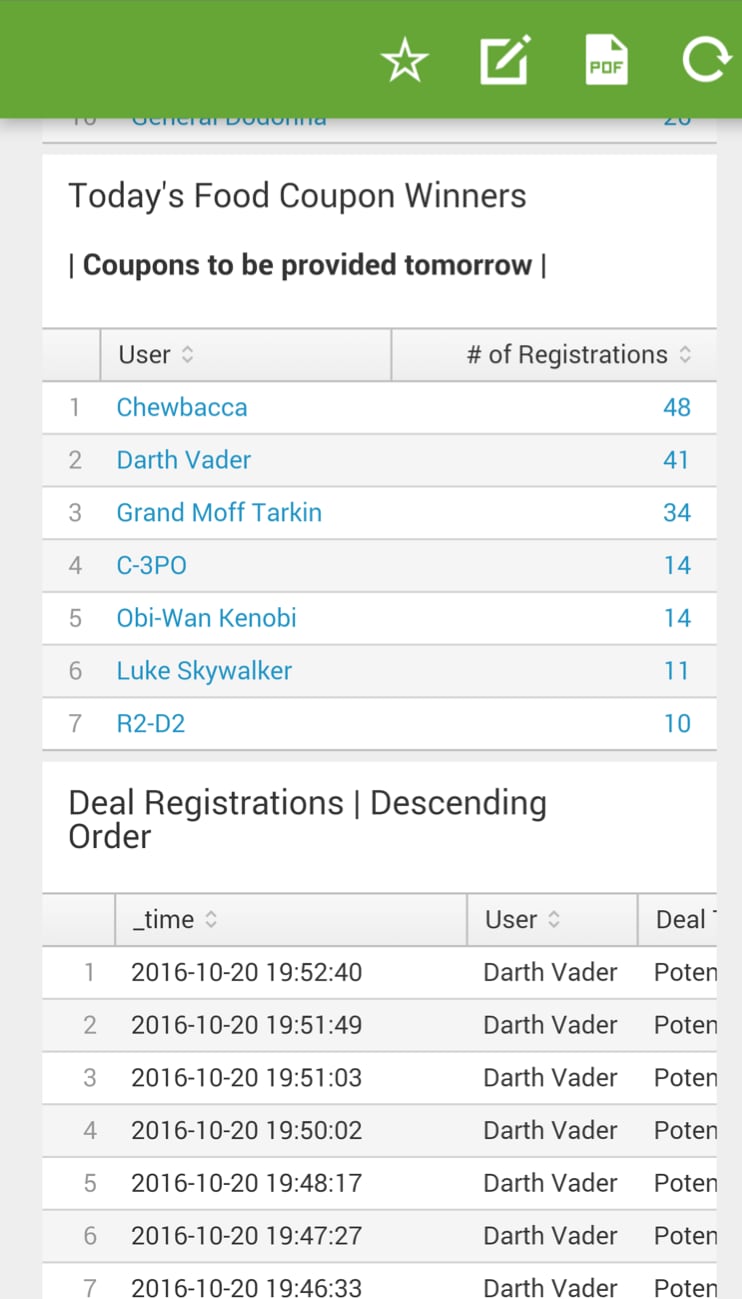 Looking forward to see you next time at GiTEX!