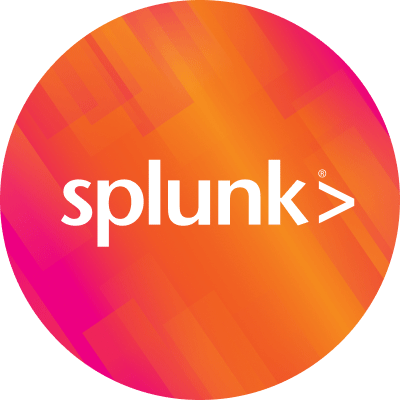 By Splunk November 11, 2015
It is once again the annual "Splunk Challenge" competition held at the School of IT in Nanyang Polytechnic today. This competition aims to promote awareness of data analytics using machine data and Splunk as a platform for Operational Intelligence. I saw a class filled with eager students waiting to display their "splunkfullness" skill in the competition to bring home a Macbook Air, iPad mini and iPod nano.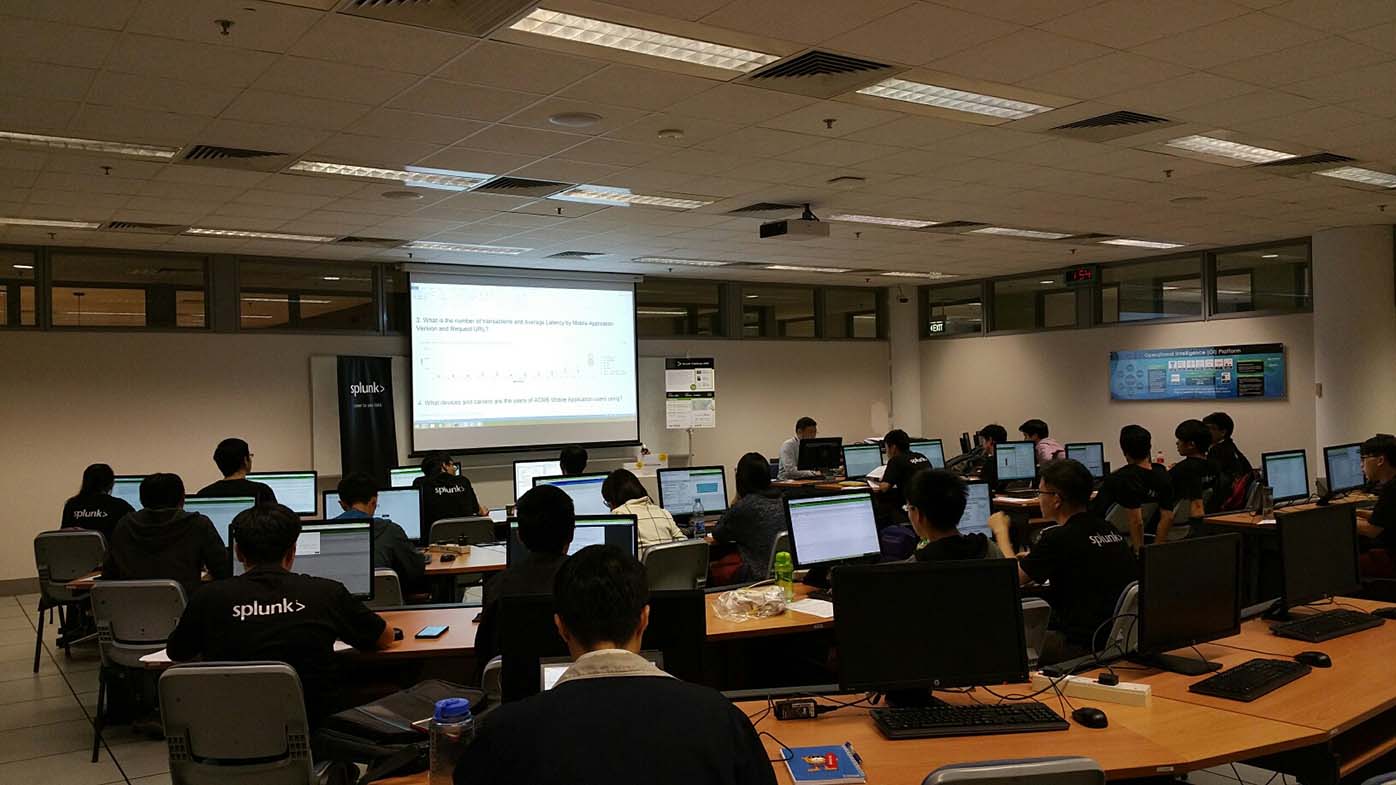 Taking on the tasks set in the questions paper is no easy feat. There are two parts to the competition. First they will need to understand and interpret the dashboard shown to them and also the datasource that is needed to populate the reports. The second part of the competition requires the student to build their own dashboard and reports using the "Splunk Processing Language", build in visualisation tools or development apps and template they can lay their hands on. This is to test their proficiency, resourcefulness and creativity in producing dashboards with more advanced features.
5 hours has passed as we count down to the end of the 6-hour competition, we saw so many compelling dashboards taking shape on each of the students' monitors showing "IT Operation", "Security Operation", "Data Centre Operation", "Application Delivery" and "Business Analytic". For a moment, I am glad I am not the one that is judging the work of the students for it is not going to be easy to select the best from all the high quality dashboards.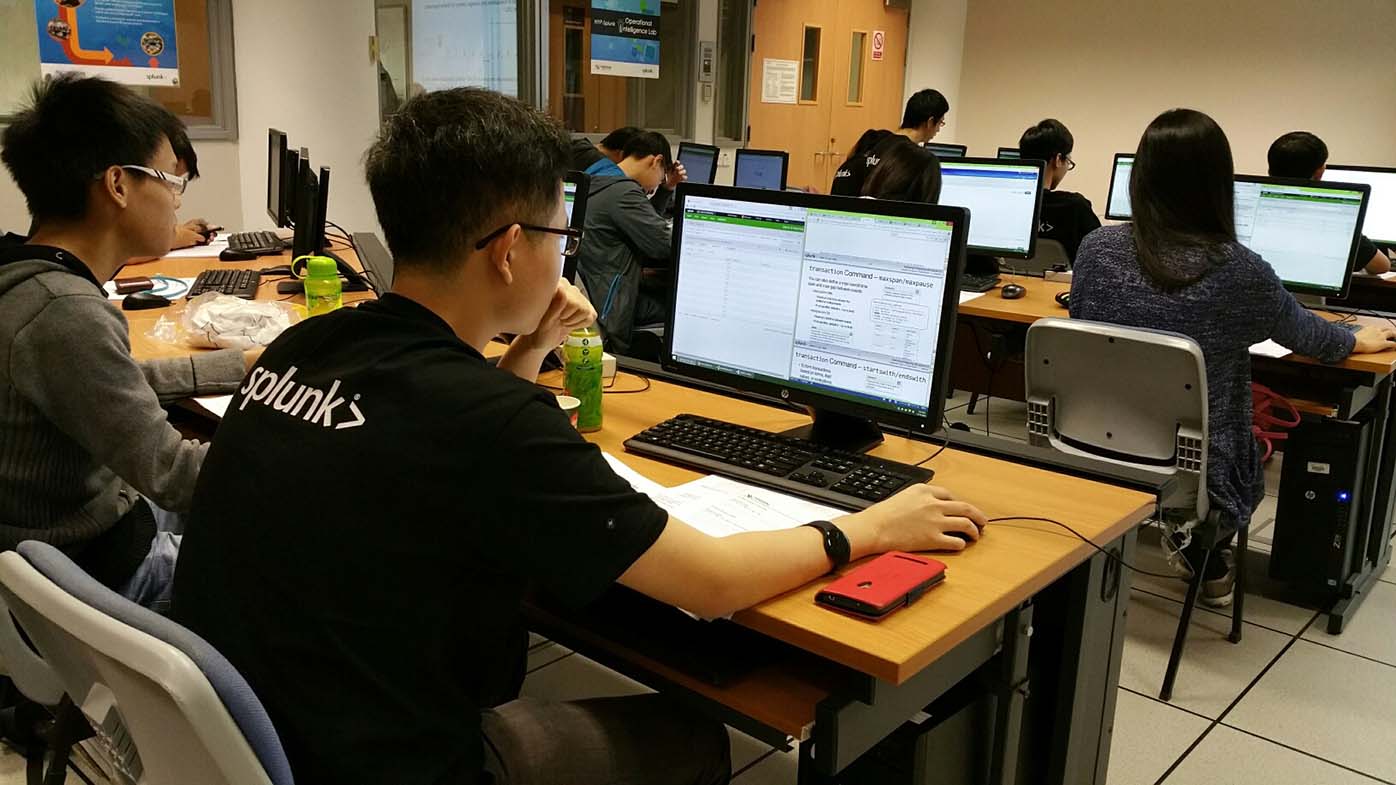 Hours pass and the students are ready to showcase their dashboards.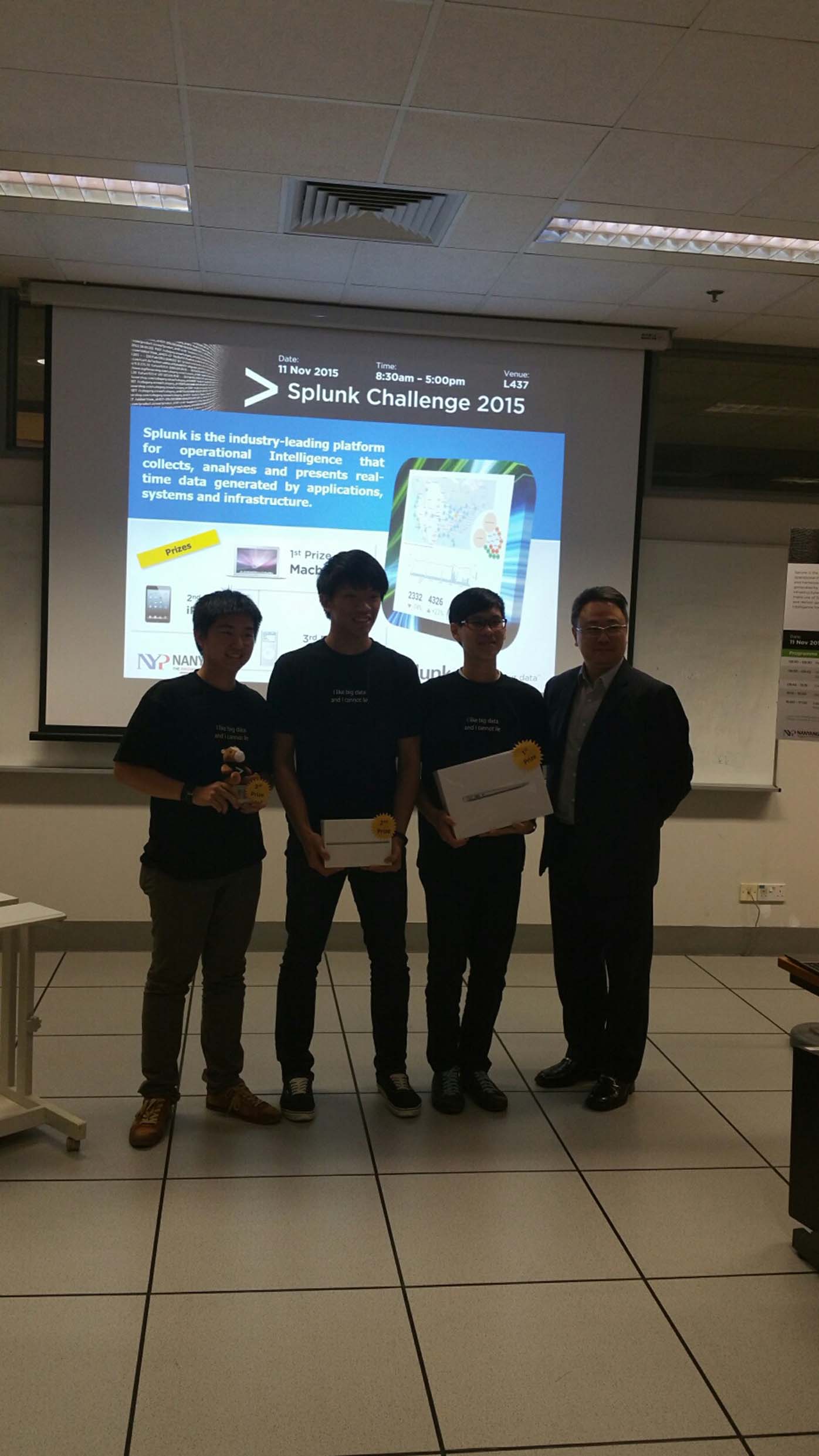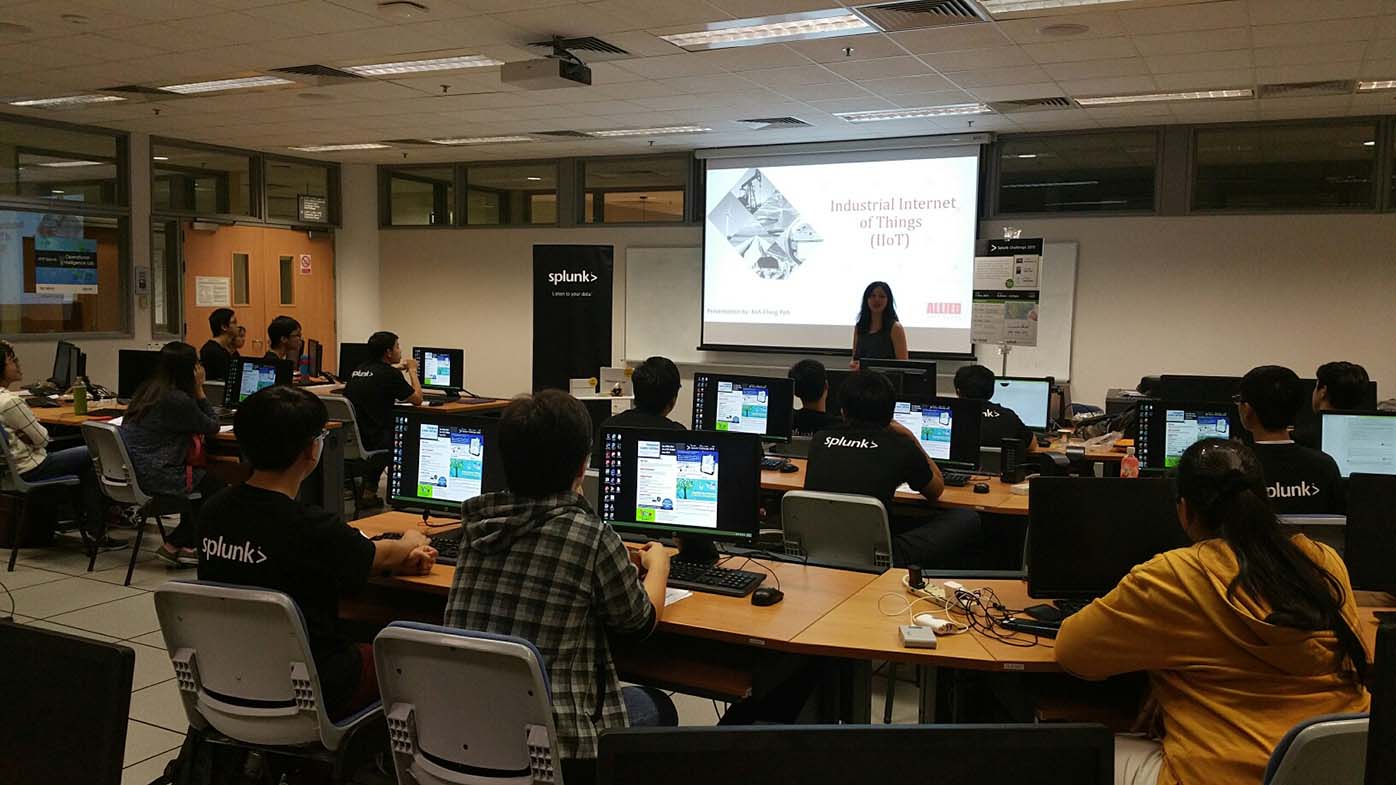 Finally we have the top 3 winners that are going to bring home the fantastic prizes. Although there are only 3 prizes, I am sure everyone in the room has enjoyed the session and has gained more from the experience alone. I congratulate the winners and once again thank all the students, lecturers and also our special guest from Allied Solutions Pte Ltd who has make this event a successful one!