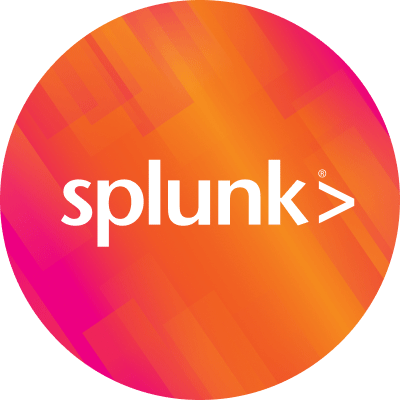 By Splunk July 17, 2012
To survive living in Los Angeles, I think you eventually have to develop an immunity to the weird glitziness of its everyday life—the movie premieres and the red carpets and the fact that the guy standing in line at Whole Foods who looks like Russell Brand probably is Russell Brand. When I still lived there, occasionally I'd still experience that initial thrill of recognition, that "OMG, isn't that —…???" "aha!" moment. But, for the most part, I'm pretty much blasé about celebrity sightings.
So when I arrived at the Intercontinental in Century City the night before our recent SplunkLive! LA event on June 28, I wasn't terribly shocked to see a flock of paparazzi and floodlights everywhere. Splunk is kind of a big deal. Turns out, it was the Australian Film Awards and the girl who looked like Miley Cyrus really was Miley Cyrus.
Strangely enough, Miley didn't show up to SplunkLive! the next morning and it was definitely her loss. Our Sr. Director of Product Marketing, Tapan Bhatt, did a great job with the Splunk & Product Overview presentation, followed by live demos by two of our Sr. Sales Engineers, Chris Gilbert and Mark Bonsack. Chris' demo was on Splunk and Operational Intelligence at a fictional Telco, "Splunktel," while Mark showed the audience how to navigate the Splunk App for Microsoft Exchange. Terrific presentations, all.
However, the real stars at any Splunk Live! event are our customers. It's always a thrill to hear about their "aha!" moments and learn about the many ways they are achieving success with Splunk software. Our presentations this time were from online game publisher Nexon America and Union Bank. Software Engineer James Chen described numerous emerging uses for Splunk at Nexon, including fraud detection, faster issue resolution, monitoring, real-time alerting, game metrics and more. Morian Eberhard, Union Bank's Vice President of Enterprise Security, talked about using Splunk to meet key real-time security challenges in a transaction-based environment.
Both of these presentations were a lot more fun and interesting than I'm making them sound. The energy and passion that our customers show for Splunk is truly inspiring. Really, you should see for yourself and attend one of our SplunkLive! events — or better yet, why don't you register for .conf2012, the 3rd Annual Worldwide Users' Conference? It's an awesome way to meet and mingle with our superstar customers and Splunk Ninjas, aka all the cool kids.
Okay, so now that I've namedropped .conf2012, I want to add that the great thing about Splunk software is that you can get immediate results, no matter your skill level. Here's a perfect example. During the ever-popular happy hour held after the beginner and advanced technical sessions at SplunkLive! LA (aka "the post-conference celebration"), I got to know Barry McCampbell, Security and Systems Administration Unit Supervisor & MEDS Security Coordinator at the Department of Social Services for the County of Santa Barbara. Barry hadn't yet installed Splunk, but was an eager Padawan, soaking up knowledge from Master Jedi Splunker Ron Naken. A week later, I caught up with Barry to see whether he had started using Splunk. Indeed, he had — and he was already seeing success.
In Barry's own words:
"I held off installing Splunk until after the event so that I could get some time with the Splunk experts. I got my installation questions answered and when I got back to the office, I installed onto a server that we dedicated for that purpose.
I have the free version installed onto my laptop and have been testing data inputs with it. With few exceptions, our log data comes from our custom applications. Being new to Splunk, having the ability to preview our data inputs is a great feature. That gives me time to play around and get it right before feeding it to my Splunk server. We are compliance driven, by HIPAA and by some State/Federal regulations.
I want more out of our Splunk installation though, than to just meet our compliance needs. We have our antivirus data silo'd in one app, we have security patch results silo'd in another, and so on. Eventually I want to get it all into Splunk so that our desktop support team can go to one place and see the 'big picture' of what happened to that computer or account."
Barry also added, "I heart Splunk because you give me great advice…. and free beer."
A Splunk star is born! Miley Cyrus, eat your heart out.
----------------------------------------------------
Thanks!
Irina