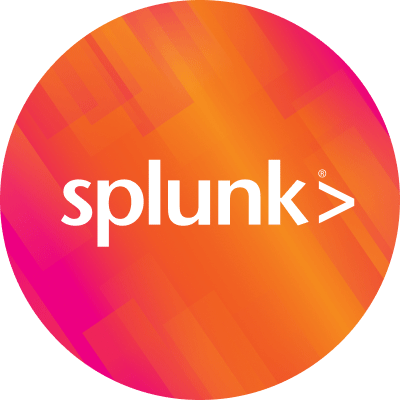 By Splunk November 02, 2015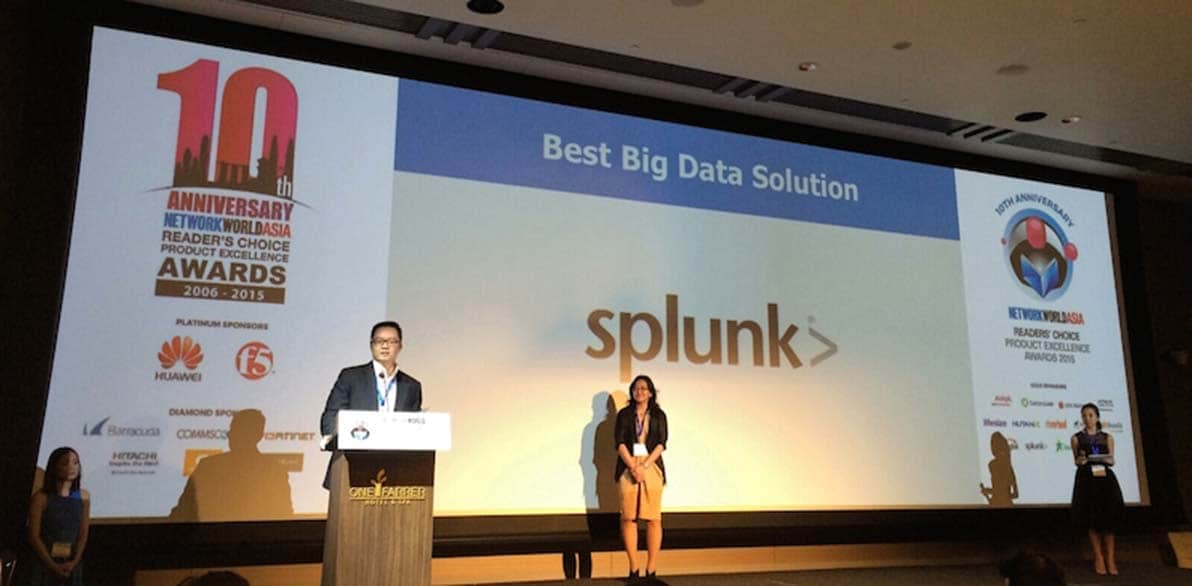 What does Lady Gaga have in common with Big Data and Splunk? No, it's not how she mined social media for her littlemonsters.com community, though there is a great Lady Gaga "big data" story there. Rather all three came together at the NetworkWorld Asia 10th Anniversary Reader's Choice Awards 2015 reception on the evening of October 29 at the One Farrer Hotel in Singapore.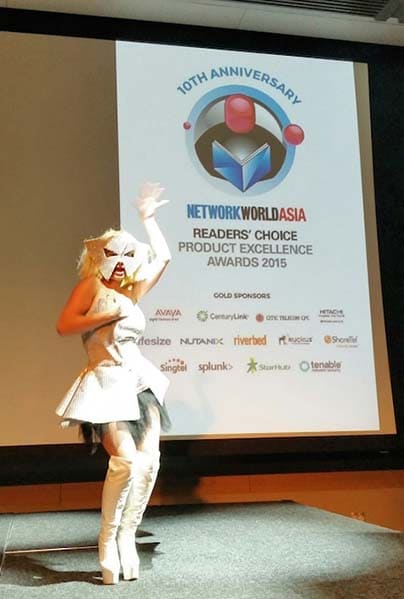 With over 30 distinguished CIO's in attendance, the asian Lady Gaga kicked off the evening with a high powered (i.e., loud) rendition of Poker Face.
With the audience energised, the night passed quickly with awards given out in 47 categories and an additional 12 Hall of Fame awards were given out to the winners.
Splunk was named the Big Data Solution winner by the readers of NetworkWorld Asia, and we are honoured to receive the award for the second year in a row.
What's better than winning a Reader's Choice Award? Winning with other winners… better yet winning with other Splunk winners!
Cisco, EMC, Palo Alto Networks, Centurylink, Symantec and NetApp were among the award winners and they are all either Splunk partners or customers. Just fabulous!
And as Splunk is also about having fun, what better way to celebrate than with Gery Messer (Managing Director, Asia Pacific CenturyLink), a Splunk customer and Wahab Yusoff (VP & GM, ASEAN Palo Alto Networks), a Splunk partner!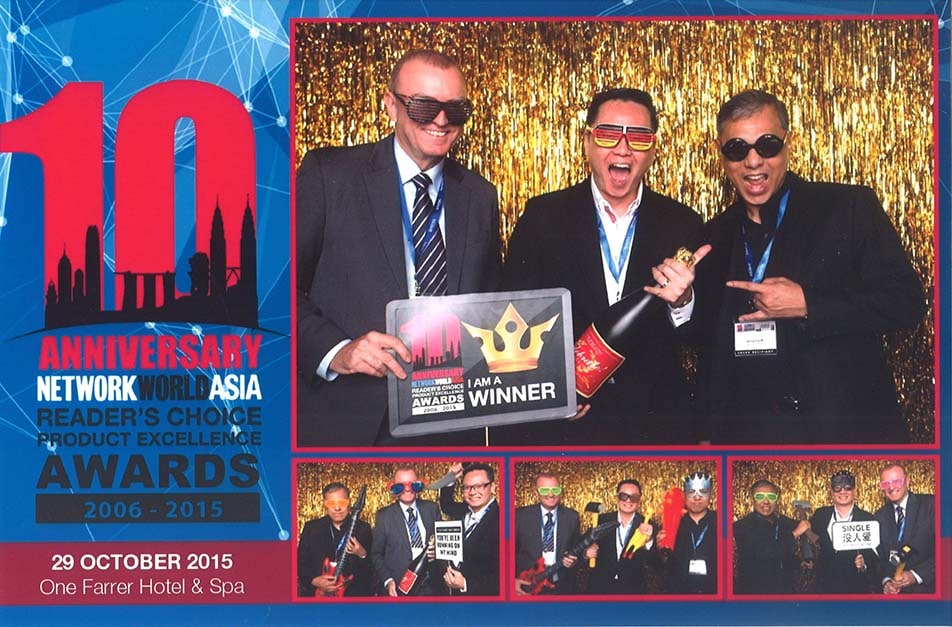 Congratulations to the 2015 Reader's Choice Award winners, and to NetworkWorld Asia for a fun evening of celebration!
Wilson Chin
Head of Marketing, APAC
Splunk Inc.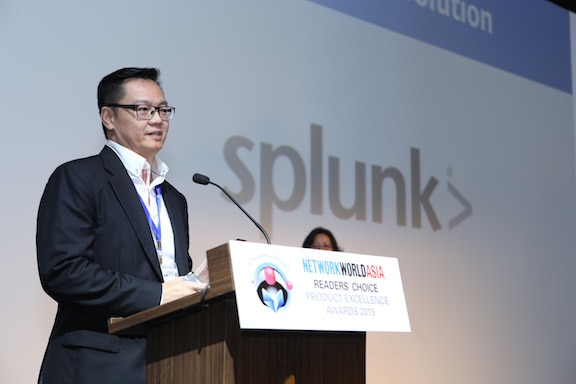 ----------------------------------------------------
Thanks!
Wilson Chin