Mobile apps are changing the way we experience IT. According to a March 2015 report from 451 Research, over 80% of enterprises in the US plan to deliver custom-built mobile apps in the next two years. The challenge? Mobile apps don't operate like traditional browser-based web apps. Mobile apps actively run on your mobile device and when they fail, there's little evidence of it. Mobile apps also engage a lot more APIs, each of which could be a source of app failure.
That's where Splunk MINT comes in. Splunk MINT gives mobile developers the ability to get real-time insight on crashes, mobile app performance, user sessions, transactions, and much more. Application Management teams get better insight on where problems exist – is it the app? The network the device is connected to? Or perhaps the application servers handling the mobile app request? And, business stakeholders get great insight into app usage.
We've been seeing a surge in demand for Splunk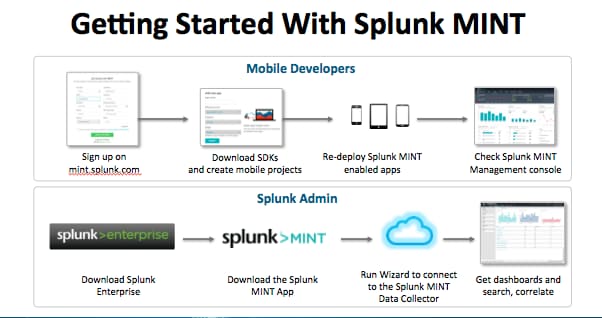 MINT. Most of our first conversations end with prospect saying "I'm really interested, so how do I get started?".
So, we built this short Getting Started Guide. It outlines the steps the mobile app developers need to take to instrument their mobile app, and what Splunk Admins should do to get the Splunk MINT app connected to their mobile data.
We'd love your thoughts on your mobile app management challenges and how you're tackling the problem of getting real-time insight on your mobile apps in production.
Happy MINTing!
Bill Emmett
Director, Solutions Marketing
Application and Mobile Intelligence
Splunk
Follow @billemmett000
Follow @splunk