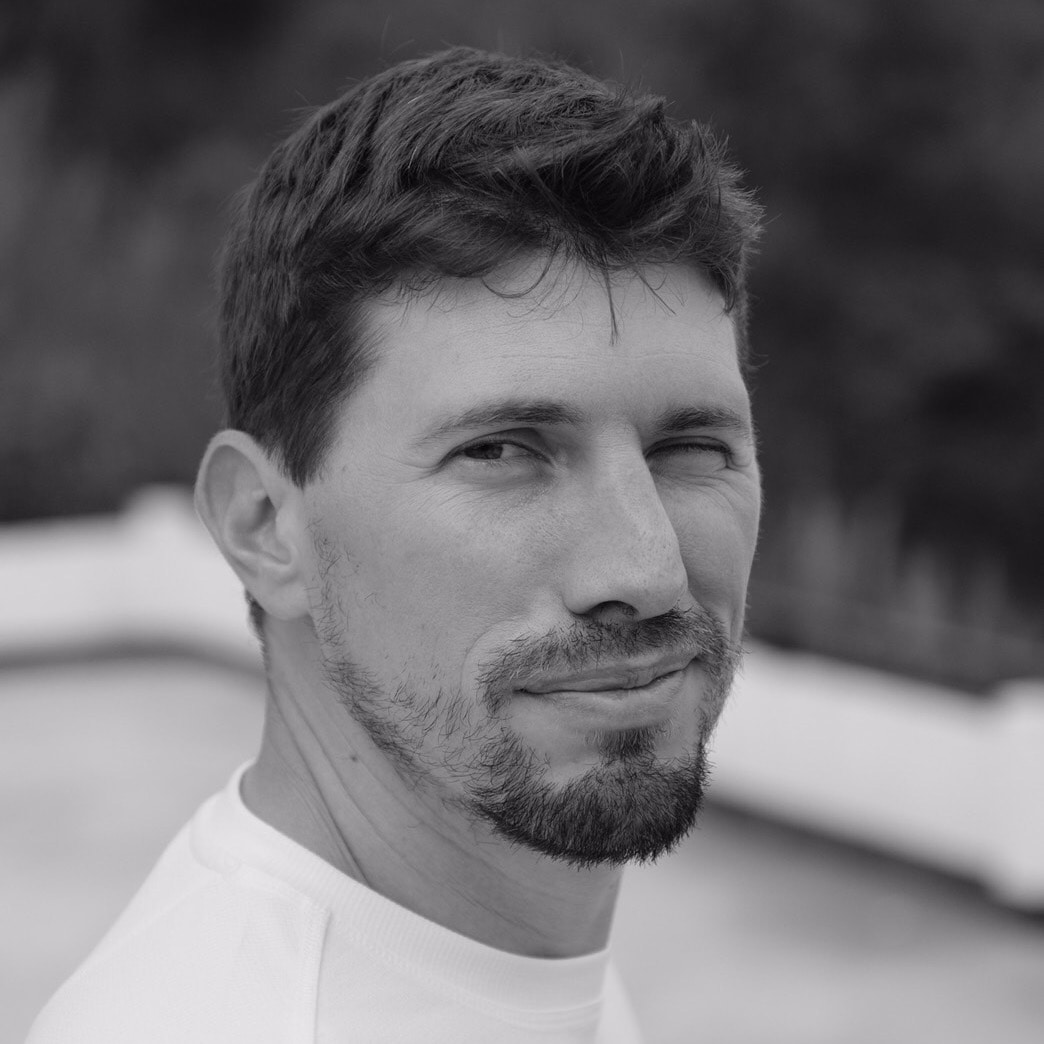 By Stephen Luedtke August 29, 2016
Welcome to the Dashboard Digest Series! Starting today you can look forward to a different dashboard (and sometimes a collection of dashboards) that was created to solve one of many hundreds of use cases in just about any industry in hopes of getting your creative juices flowing and show you the art of possible of what you can create with Splunk. Some upcoming examples you can expect in this series are depicted in the collage below.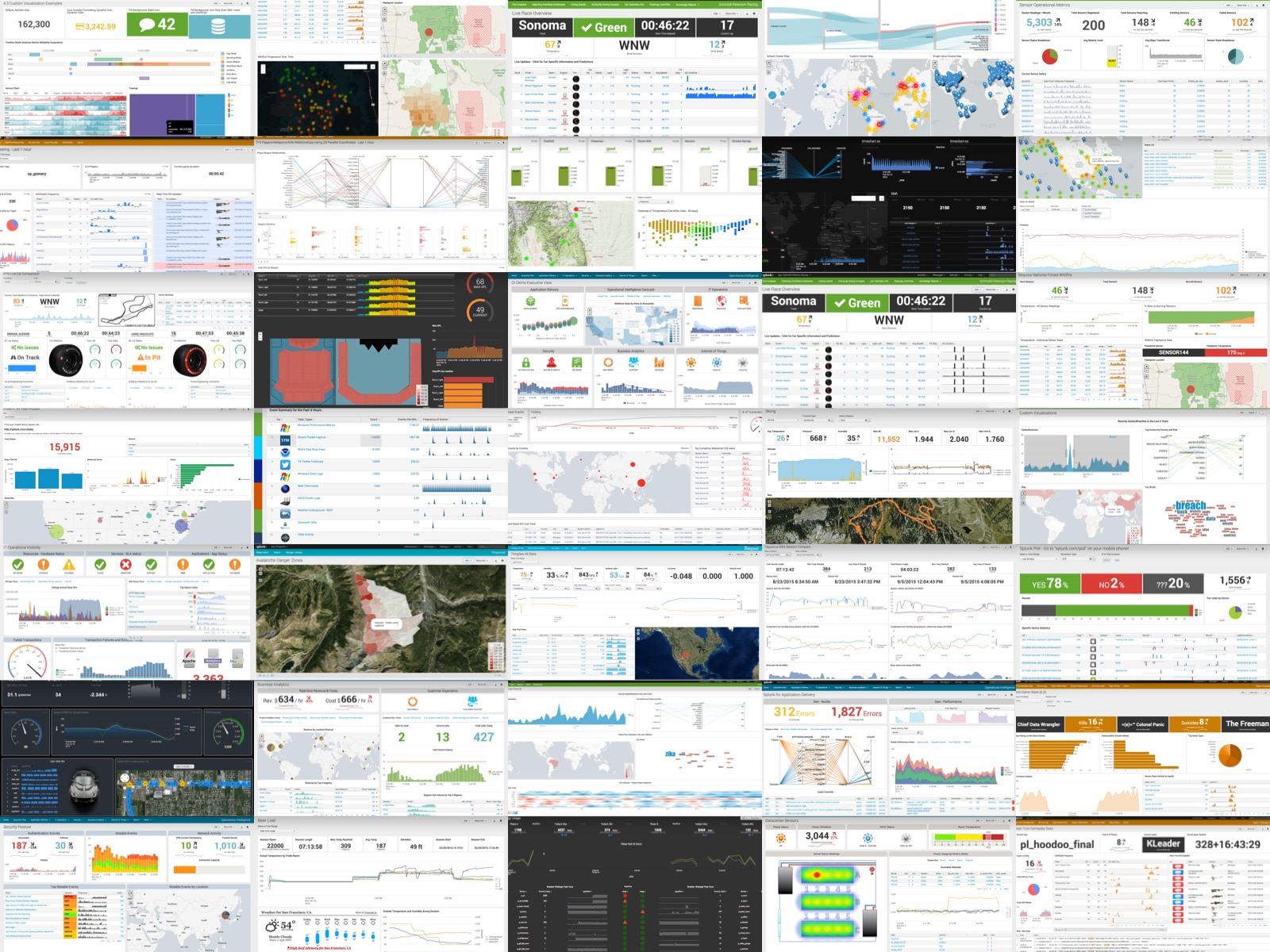 Each post will contain information about the dashboard such as data sources involved, Splunk version, Apps used, and general purpose. This is a great way to see new features and learn about tips and tricks on how to create these dashboards!
So let's get started!
The first dashboard(s) in the series is from the Gamer's Lounge at .conf2015 last year. Players were able to see their Team Fortress 2 stats displayed realtime in Splunk. There was a previous blog post about TF2 last March if you want to read more about it, however the dashboards have been updated since then.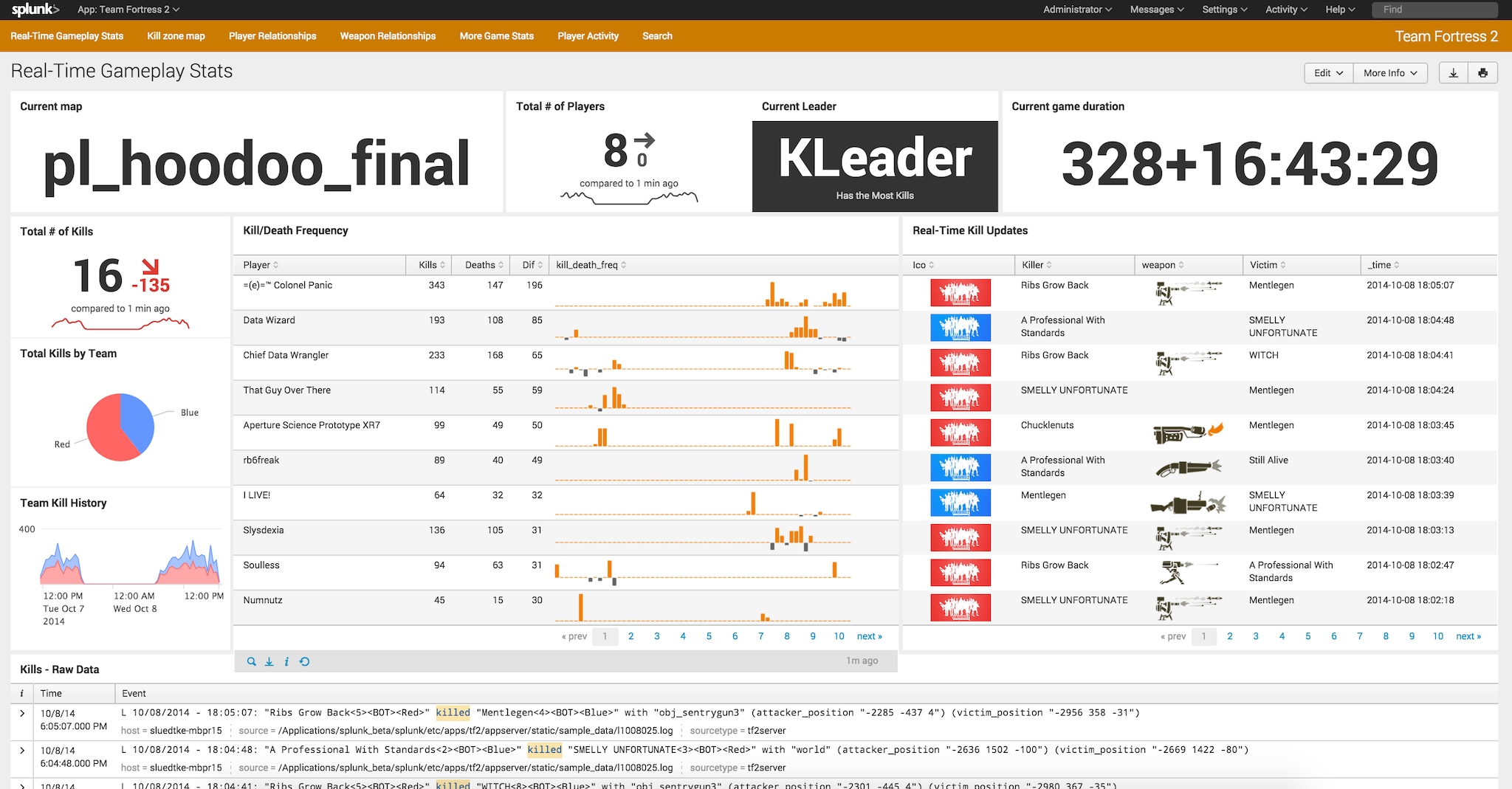 Purpose: Display meaningful statistics on overall game and player activity of Team Fortress 2 in historical and real-time.
Splunk Version: Splunk 6.3 and above
Data Sources: Team Fortress 2 Server Logs
Apps: Team Fortress 2 App, Dashboard 6.x Examples App
Tips 'n Tricks:
There were actually several dashboards created for monitoring TF2, but I'm just going to show 2 of them for now. The first dashboard I used the following examples from the Dashboard 6.x Examples App:
1. "Table Element with Sparklines" – to create the black and orange rangemapped sparklines
2. "Custom Layout Width" – to create custom panel widths across the dashboard
3. "Table Icon Set (Rangemap)" – to add the images of guns and team colors in the table. See this blog for more details on how to do this.
Other than that I just added some custom heights to the panels to make everything line up nice. Just a "simple" SimpleXML addition of <option name="height">200px</option> to your charts and single values.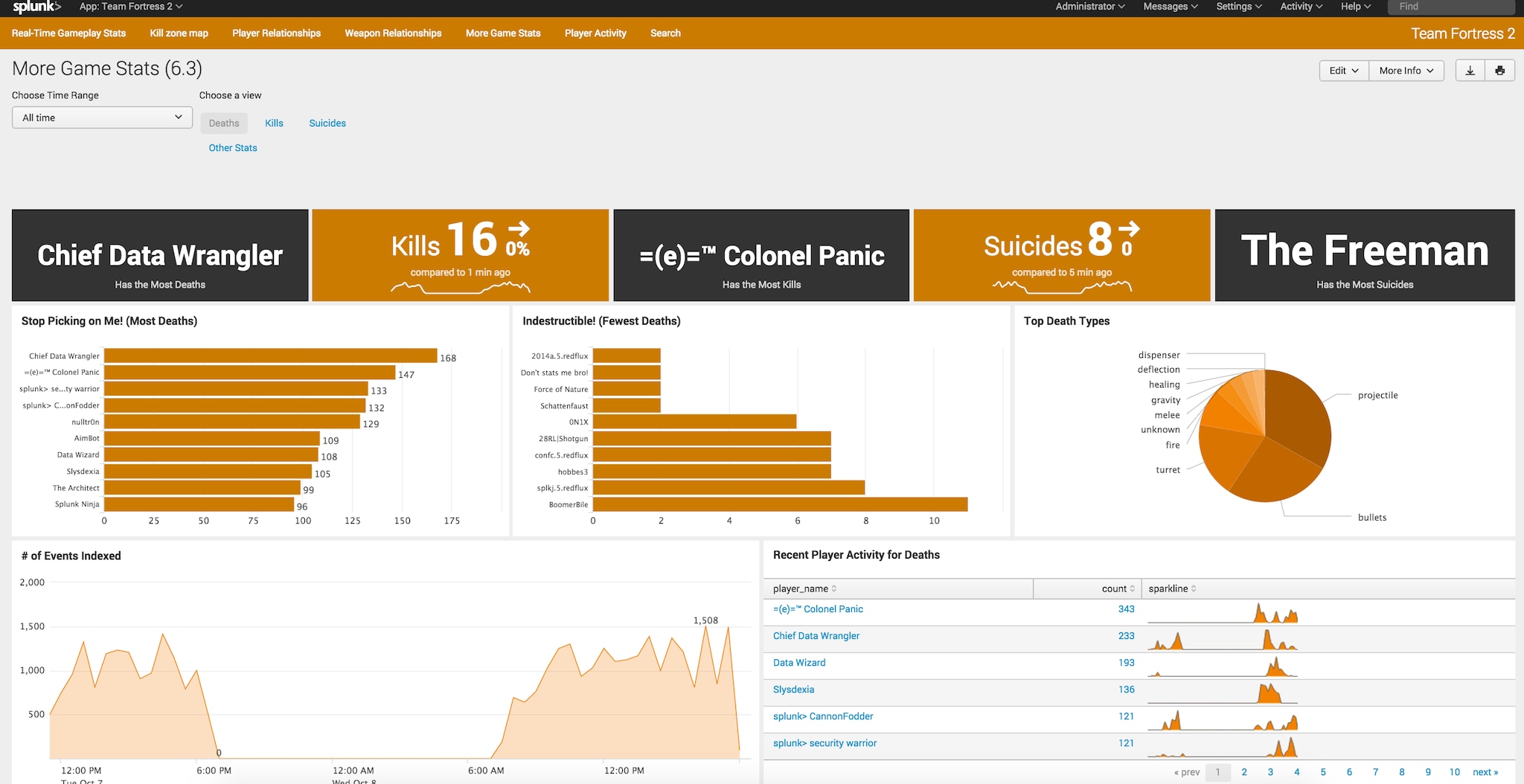 For the second dashboard I just used two examples from the Dashboard examples app:
1. "Chart Color Options" – to create the orange theme
2. "Single Value With Color" – to customize the single value icons
That's all for this round! See you next time with another "Dashboard Digest Series!" and as always Happy Splunking!
– Stephen