By Steve Sommer May 04, 2016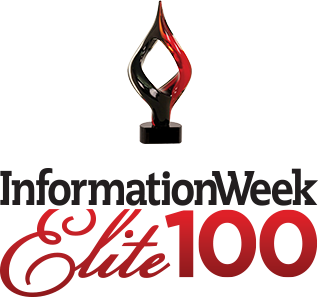 Today, we are pleased to announce that one of our valued customers, Coca-Cola North America Information Technology, has been selected as a Business Innovator in the Productivity category in this year's InformationWeek Elite 100 ranking of the top business technology innovators in the United States. Honored for its marketing transformation initiative, Coca-Cola Information Technology is using Splunk solutions to tackle real business issues and increase efficiencies with data.
Today's successful marketing campaigns are multi-faceted, spearheaded by creativity and supported by various technologies. The Coca-Cola North America Information Technology application of Splunk solutions is an exemplary showcase of talented IT and marketing professionals transforming the way marketing gets done in an increasingly digital world.
The company's IT department is collaborating with the marketing arm of Coca-Cola North America to bring an unparalleled digital marketing experience to its business and customers. Coca-Cola North America Information Technology uses Splunk® Enterprise as the data engine powering its digital marketing transformation. Hundreds of employees use Splunk Enterprise to access and analyze the data curated from each of the technologies in the marketing campaign in order to make better, faster business decisions.
Can look @ inventory of syrup with touch screen @CocaCola machines to create loyalty with the customer Brian Hoover @splunk #InformationWeek

— InformationWeek (@InformationWeek) May 3, 2016
The company also analyzes data around trending flavor mixes from its popular Freestyle machines and correlates that information with geographical and other data to implement targeted marketing, improve service and more efficiently stock vending machines. Working in Amazon Web Services, Splunk Enterprise collects, indexes and analyzes machine-generated big data from mobile devices, beacons, Coca-Cola Freestyle machine sensors, IT and security infrastructures and other technologies.
It's fitting that Coca-Cola, one of the world's top brands – and a company that knows a thing or two about marketing – has been recognized, and we are honored to work with the leaders at Coca-Cola who are behind this well-deserved award win. As I'm writing this post, a couple of my favorite slogans come to mind – "It's the Real Thing" – "Coke Is It!" But that's ancient history. Recently Coca-Cola launched its "Taste the Feeling" campaign, and I for one have a good feeling about it.
Thanks,
Steve Sommer
Chief Marketing Officer
Splunk Inc.
The InformationWeek Elite 100 research tracks the technology-based investments, strategies and results of some of the best-known organizations in the country. Unique among corporate rankings, the InformationWeek Elite 100 spotlights the power of business technology innovation. This is InformationWeek's 28th year identifying and honoring the nation's most innovative users of information technology.