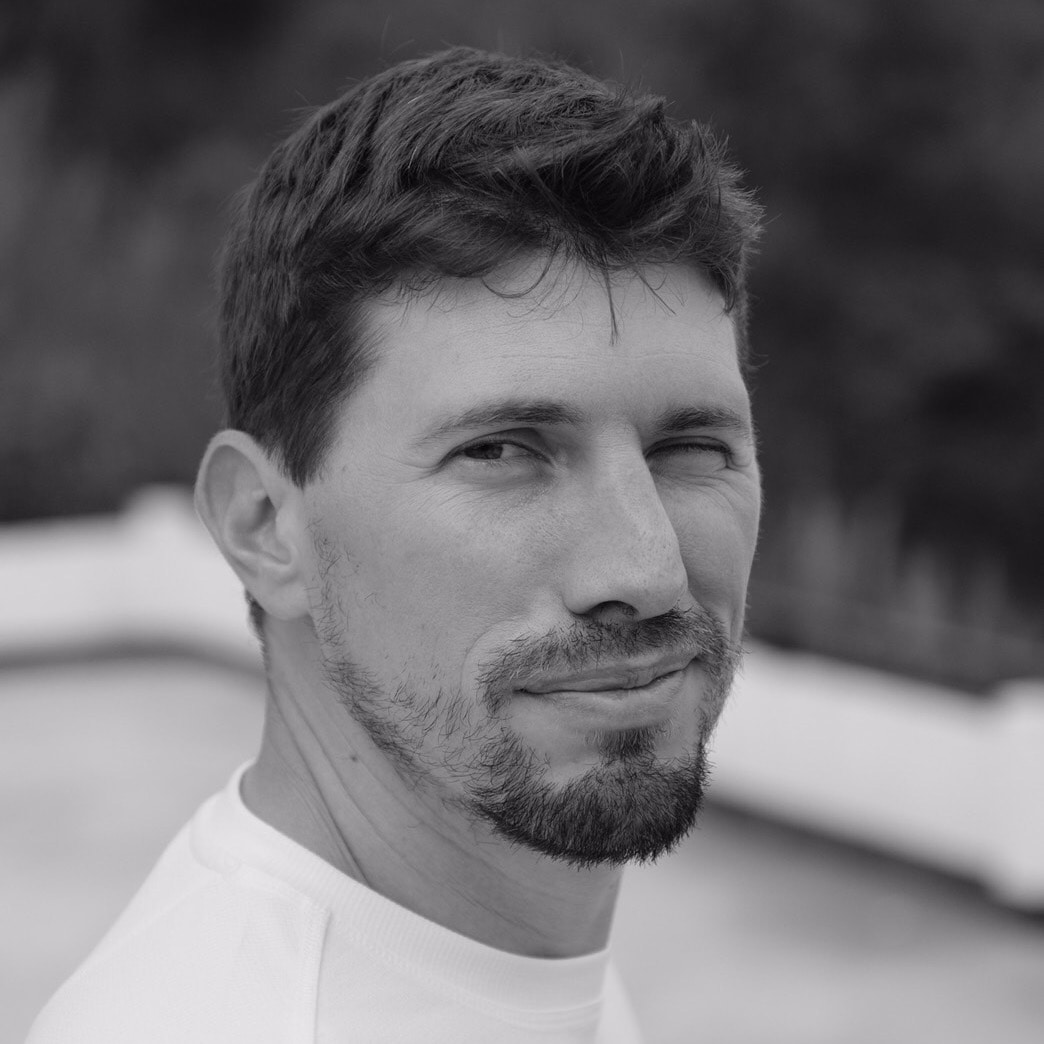 By Stephen Luedtke October 21, 2016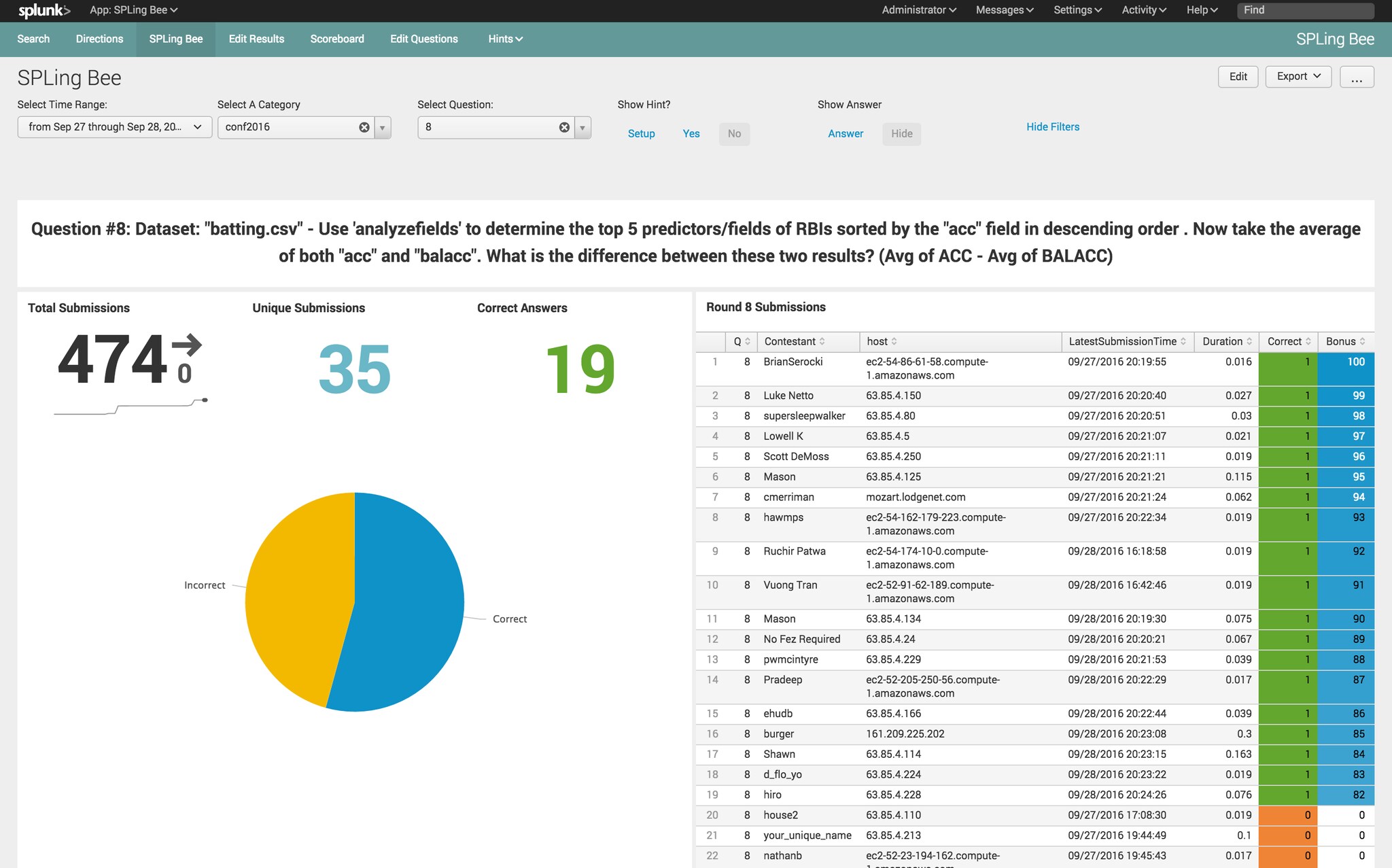 A couple of weeks ago at .conf2016 we conducted our 2nd annual SPL'ing Bee and it was just as exciting as the year before. We had over 30 contestants, close to 100 spectators and a whole new set of challenging questions.
Here is a little background on how the SPL'ing Bee works.
During the SPL'ing Bee, contestants compete by using SPL to answer questions of a specific data set. To do this, contestants download and install the "Add-on for SPLBee App" on Splunkbase. This app allows each contestant to write a SPL query on a specific data set and submit their results to a master judging instance using a macro and a Splunk custom command called sendjobmeta created by our very own Steve Zhang. The master judging instance uses the SPLBee App to update/manage questions and track scoring in real-time. Contestants get points for both the correct answer as well as submission time of their query. Faster submissions get more points!
As contestants continue to submit their answers the master instance shows a real-time display of scoring and statistics in Splunk. Link switchers and form inputs are used to change the question as well as show/hide hints. Results of each round are stored in a lookup table and then tallied up in a summary dashboard at the end of the competition.
This year also has some exciting news! Both the Add-on for SPLBee and SPLBee App are now available to download on Splunkbase so you can run your own SPL'ing Bees!
Below are some action shots from the competition: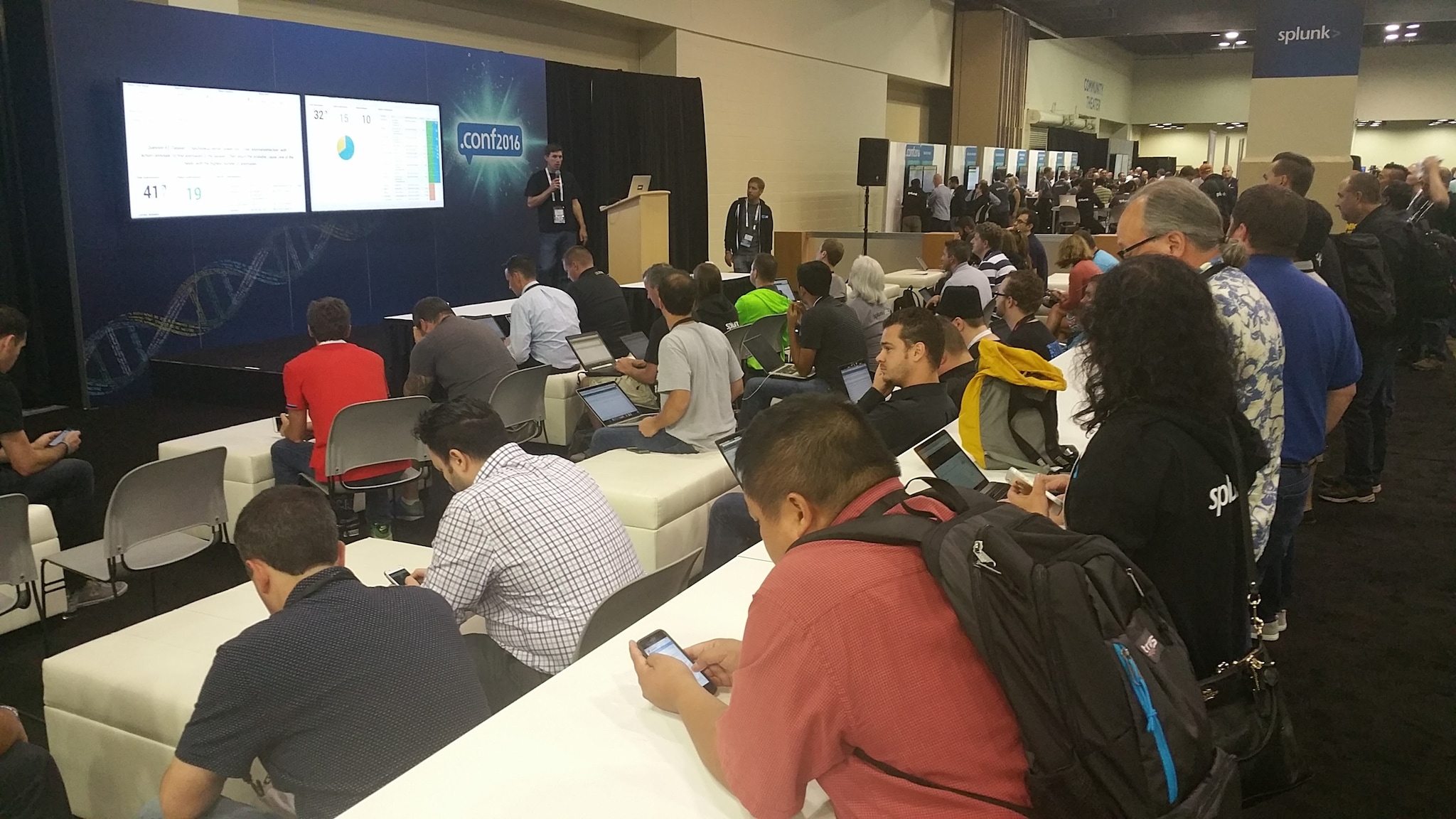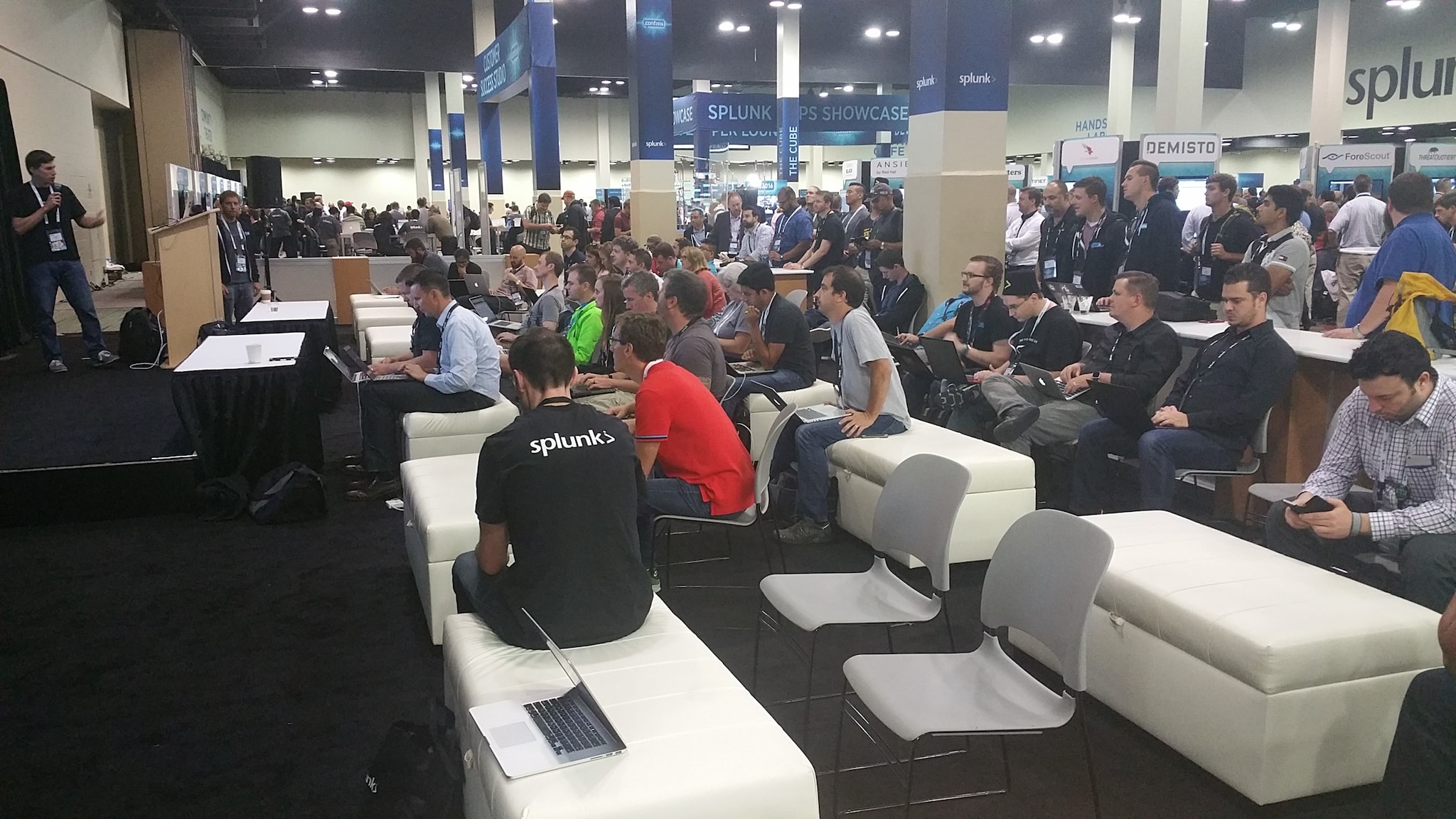 This year's winners were:
Day #1
1st Place: BrianSerocki
2nd Place: supersleepwalker
3rd Place: Lowell K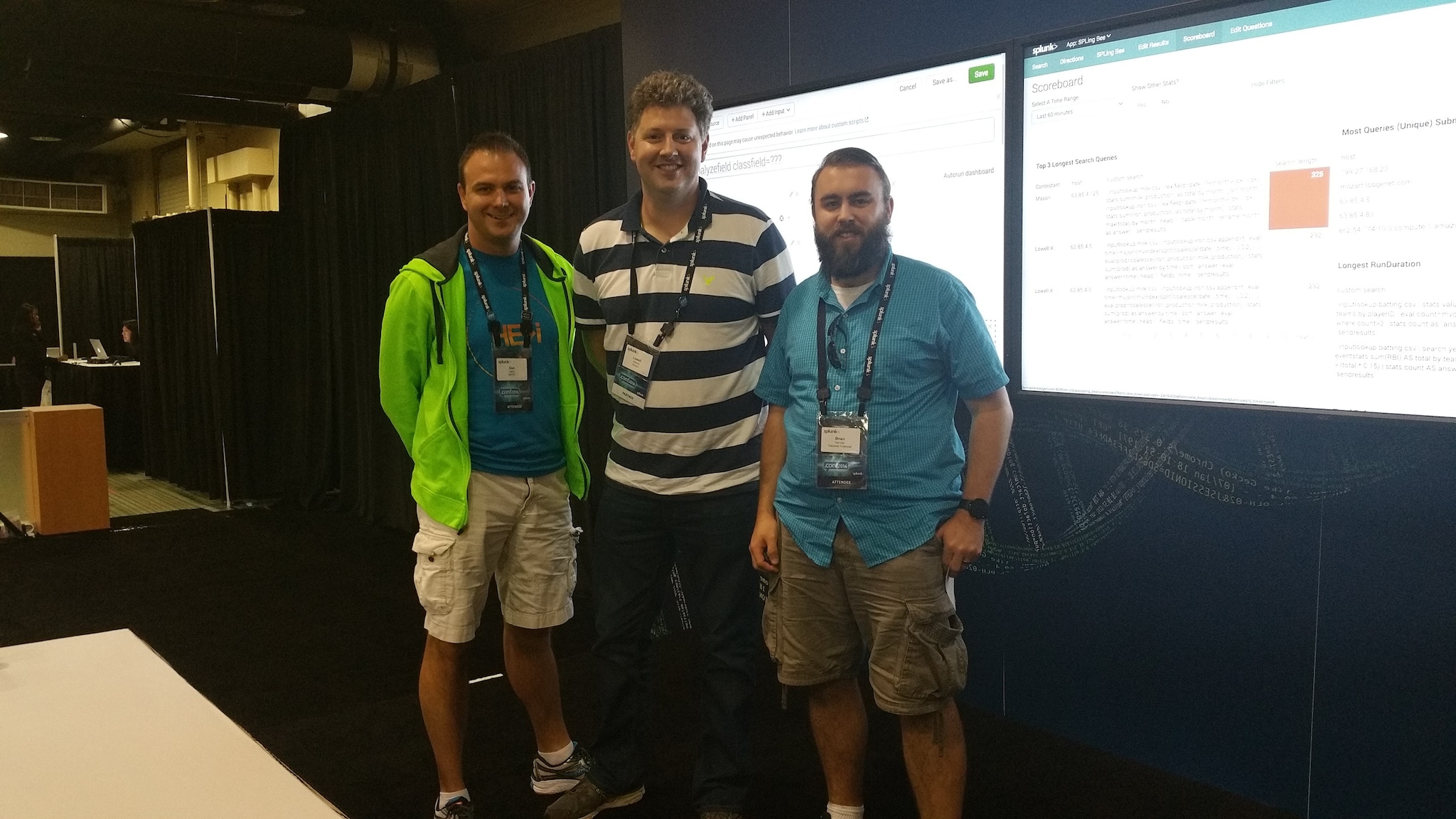 Day #2
1st Place: Mason
2nd Place: ehudb
3rd Place: d_flo_yo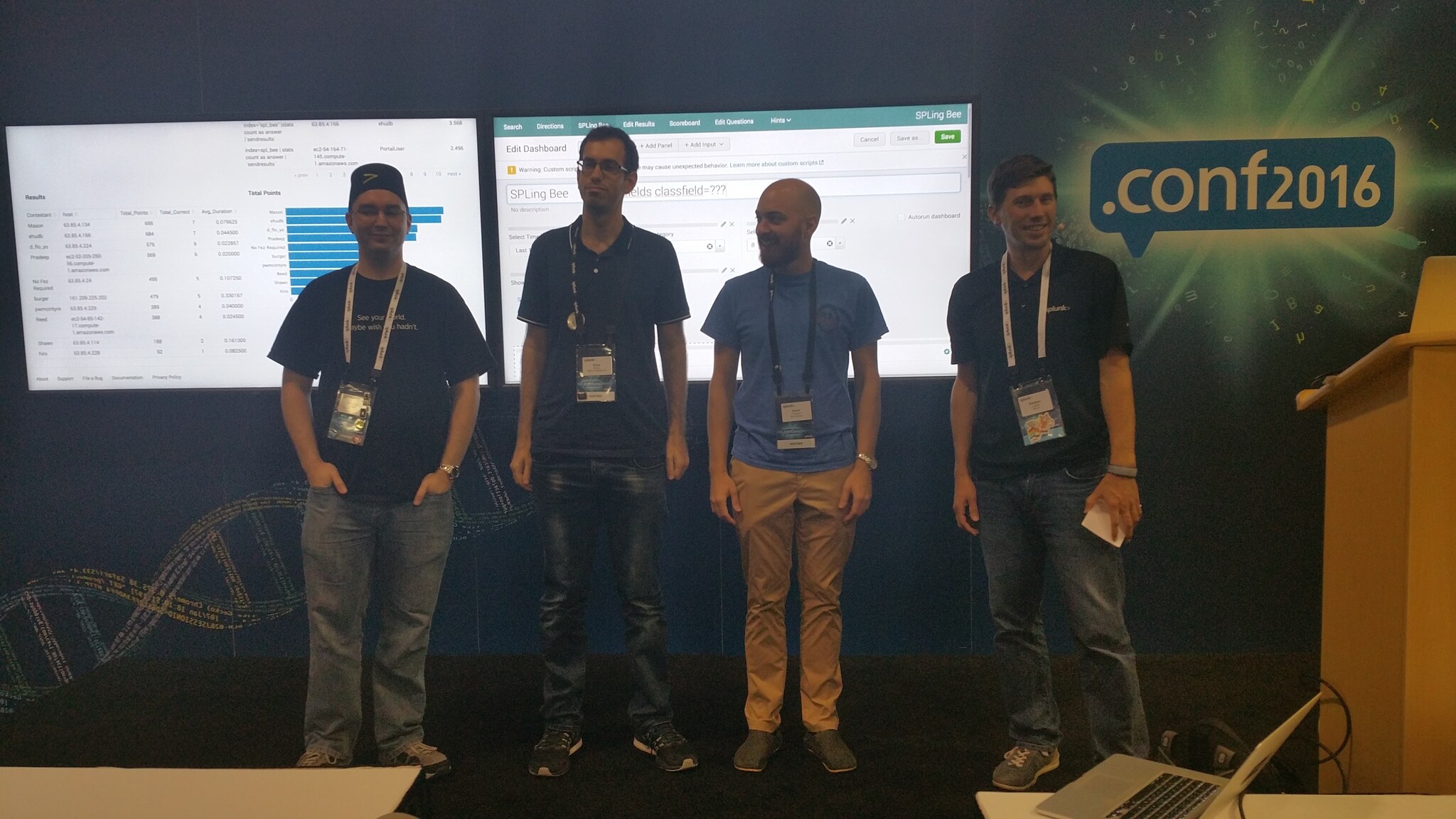 Congratulations!
I hope you can take these two Apps and build/conduct your own SPL'ing Bees!
Have fun and Happy "SPL'ing"!
– Stephen