Hi everyone, Happy New Year (is it too late to be still saying that?) I'm currently sat in Splunk's London office just behind Paddington train station and to no ones surprise it's cloudy. Clouds aren't anything new to London, but just before Christmas, AWS launched its new Europe (London) Region.
Following on from the new region launch, I'm happy to announce the latest update to the Splunk App for AWS. This update (5.0.1) now gives support for the AWS London Region. This means that if you're monitoring your AWS workloads (be that globally, EMEA-wide or just in the UK) you can now use machine data from the UK region to get Operational Intelligence and real-time visibility. The app is free – just download or install it to your Splunk instance. You can see an overview of the app below:
As well as the Splunk App for AWS, the Splunk Amazon Machine Image (AMI) now supports the London region.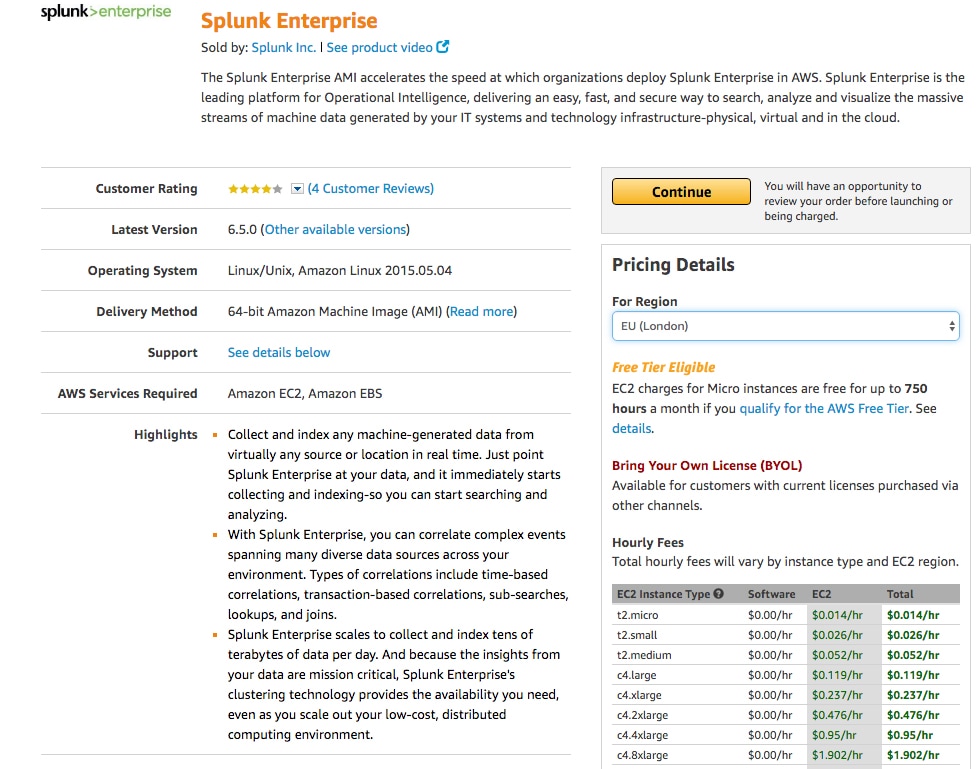 If you want to find out more about the Splunk App for AWS a great paper can be found here and for detail on the Splunk/AWS relationship and end-to-end visibility check this page out.
The use cases for the machine data generated by AWS are many and one example here in the UK is UCAS. UCAS is a non-profit organization responsible for managing applications to higher education institutions (HEIs) in the UK on behalf of its university and college members. It processes over 650,000 applications from students each year. UCAS and its Joint Operations Centre (JOC) use Splunk to monitor their AWS infrastructure, winning a Computer Weekly enterprise software award for its move to the cloud.
Using Splunk, UCAS can get insight into how the service is running with around 15 dashboards that give real-time monitoring and insight into system load and response times. This real-time information allows UCAS to provide a better customer experience to HEIs and student applicants. You can read more in the UCAS case study.
I hope the app gives you a better view of the clouds over London and a glimmer of real-time visibility sunshine!
As always, thanks for reading.