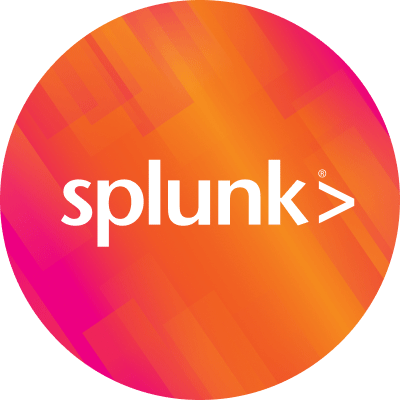 By Splunk September 15, 2007
The PM and engineering teams are embarked on an interesting experiment here at Splunk. While we've always leveraged the support case system to track enhancement requests and automate some of the input end of the product management process, the real meat of product definition has happened pretty much as it does anywhere – via product requirements documents (PRDs) written by PMs and answered by a variety of technical specifications, bugs and tasks in the engineering tracking system, emails, whiteboard sessions, etc.
OK, it's Splunk, so the PRDs and tech specs have always been on the corporate wiki so there's some measure of collaboration. Anyone in the company could go up there and have a look at what was in progress. But it's been pretty difficult to keep PRDs and specs fully up to date while we've been innovating as quickly as we have since the initial launch of the product in 2005. And it's been impossible to give our customers and field sales engineering teams the level of transparency we want in order to get their full involvement.
Our public roadmap has to be created manually and is of necessity fairly high level and updated only every month or so. The other PMs and I are constantly fielding a barrage of "what's the status of this feature?" questions.
Now that engineering is moving to a scrum-based model (read what my boss has to say about that) in order to deliver functionality quicker and more incrementally, the whole notion of a PRD is obsolete. But that doesn't mean that product management is obsolete – in fact a rational process of analyzing inputs, setting priorities and communicating about new feature capabilities is more important than ever.
So the experiment: We're hacking Jira, our bug tracking system, in order to automate the entire product planning and marketing process and facilitate real-time communication back to customers, internal stakeholders and even the community at large via our public roadmap.
We're leveraging Jira's capabilities to create custom issues and workflows in order to reproduce the essentials of pragmatic marketing's "requirements that work" framework, the bible on effective product management. (I wish I could link to their picture but unfortunately they are so busy selling seminars the information is under lock and key.)
This means that we setting it up to automatically bring enhancement requests from our SugarCRM system into a PM work queue within Jira; asking PMs to enter call reports and market datapoints; linking all of these to problem statements; and generating granular engineeringrequirements from these problem statements. These requirements then get triaged by the cross-functional scrum teams into sprints to deliver small, complete units of functionality quickly. Features are entered as the requirements get into enough focus in order to describe complete pieces of functionality and their benefit to customers.
Beyond "requirements that work" planning, we're going to be driving a lot of the outbound communication off this system as well. For example, when a feature's last critical requirements are completed, we'll be automatically opening a task for a product manager to create a demo for the feature, another to update the datasheet, etc.What's most exciting is that once the system is tuned and we know it's producing accurate information, we're going to be able to give customers and the community real-time status and with the ability to give input right in the middle of the design process. Customers with enhancement requests tracked through the support portal will be able to see how they've been triaged, how the problem has been interpreted, and what requirements are at what stage of delivery to meet the request.The public roadmap will be maintained in real time, with the potential for drilldown into more of what's behind each listed feature.
We're not the only ones trying to marry agile/ scrum with pragmatic marketing. FeaturePlan is a great dedicated product for product managers that does just that. We looked at it and like it but unfortunately it's currently Windows centric in the software version while our current internal corporate infrastructure is pretty Linux-centric, and we're too oriented around running our own systems to use their hosted version. (Here's a good presentation by Jason Tanner that describes using FeaturePlan in a similar way.)But I think that the level to which we're trying to open things up to customers and the community is new ground.
My intent is to post here as we progress with this experiment as a way of tracking our progress and forcing myself to think through some of the challenges.
If you're trying to do something similar at your company, I'd love to hear from you. I'm happy to share some of our process flows and schemas for Jira as well. Just drop me a line at cfrln@splunk.com.
Christina Noren
VP Product Management
Splunk Inc.