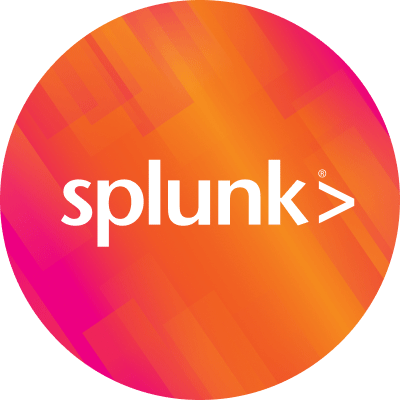 By Splunk December 22, 2011
I am happy to announce a new feature available on Splunkbase – "Contact Me" button.
Many of our users have questions related to apps. And while many common questions are being asked and answered in a timely manner on Splunk Answers, we see a solid demand from users to be able to contact app authors directly.
Now every app author can let his users to contact him (or her). In fact, you do not even need to be an app author (although, highly appreciated!). If you are an active user in our community and find it useful to allow users to contact you, you can encourage people to contact you directly.
To do this, please login to your user profile, and choose your contact preference from the "Public Contact" drop-down menu. You can choose to be contacted either by e-mail, send users to a link on an external site or not be contacted (we respect your privacy).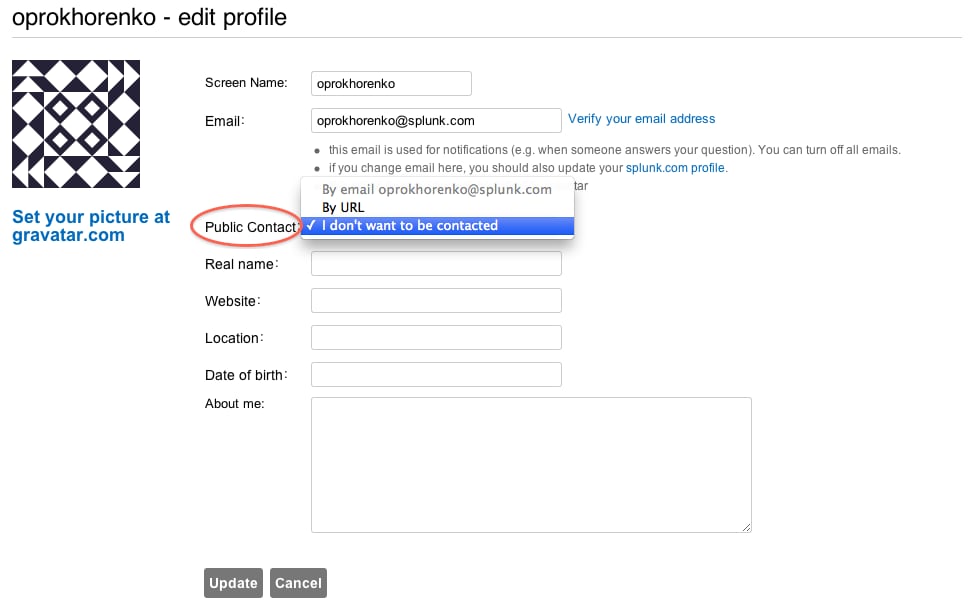 Once you update your profile, contact option will appear on your public profile: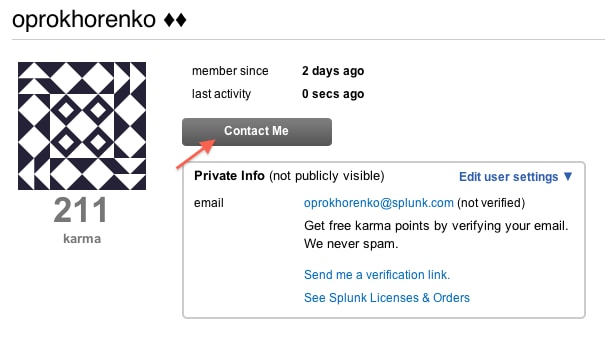 …and your app details page.

If you decided to be contacted by e-mail we protect you from SPAM by requiring users to sign in and complete a CAPTCHA form. Please note you cannot choose "Email" as your contact option if you haven't verified your e-mail address.
I would greatly appreciate your feedback. Please don't hesitate to contact me and send your suggestions by email.
----------------------------------------------------
Thanks!
Olexandr Prokhorenko