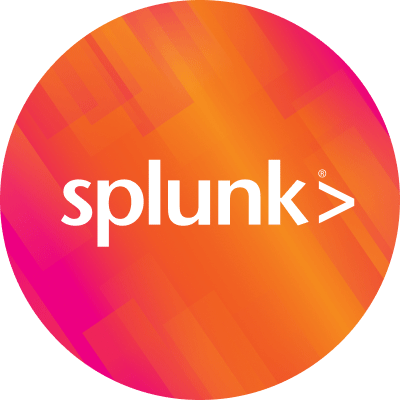 By Splunk January 29, 2014
Most people using Splunk Enterprise today would probably agree that they're getting valuable insights from the machine data their applications, technology and devices continuously generate. Splunk helps thousands of organizations use their data to drive higher service uptime, prevent cyber-security attacks and drive completely new and valuable insights for their business.
IT teams know the value of machine data and leverage it every day, but what about the other users in your organization. How do you share that data with them, without always being the go-to guy? What about users in your organization that are already using an analytics tool such as Microsoft Excel or Tableau Desktop? How can they start leveraging the data in Splunk Enterprise, without asking IT to get involved and generate reports?
Allowing users to be self-reliant is a goal for many organizations. This reduces costs and increases productivity.
This is why we're excited to announce the availability of Splunk ODBC Driver. Splunk ODBC Driver provides industry-standard connectivity between Splunk Enterprise and Microsoft Excel or Tableau Desktop. It enables business users to connect directly and securely to Splunk Enterprise using analytics tools they're already familiar with. With limited assistance, it enables them to gain business insights beyond structured data on their own time.
Splunk ODBC Driver highlights:
Created and supported by Splunk and based on the industry standard ODBC Driver API
Provides assurance that machine data integrity is always preserved – any data in Splunk Enterprise accessed via the ODBC driver cannot be modified, overwritten or deleted
Delivers secure access to data using Splunk Enterprise role-based access controls
Uses Splunk Enterprise 'saved searches' to isolate the machine data and restrict what users can see, so you won't have to worry about someone snooping around where they shouldn't
So how does the driver work?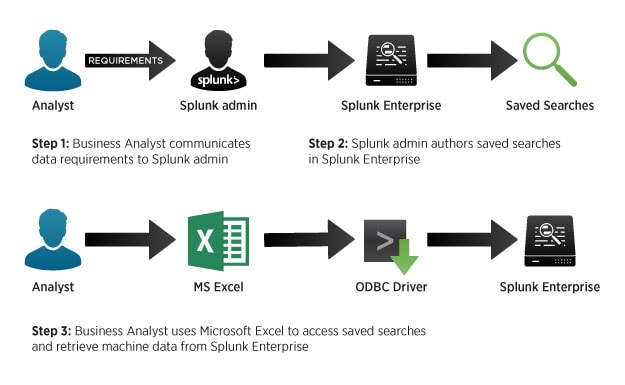 Splunk ODBC Driver makes access to machine data insights easier for everyone. Splunk Administrators need to create saved searches once. Business users then use a tool they are already familiar with to access those saved searches. Time savings and increased productivity are benefits everyone experiences. Download the ODBC Driver today for free and open up a whole new world of machine data to all your users.
Let us know how it's working for you and how your users are benefiting. Drop me a line at devinfo@splunk.com. We would love to hear from you.
Thanks,
Splunk Enterprise Team